The University of Gloucestershire Rugby League team, or UGRL, are travelling around the world to raise money for the Steve Prescott Foundation, or at least the equivalent distance of it.
The club are aiming to walk, run, cycle and row 61,576km between them in the next 18 months, inviting players of past, present and future to get involved, and have set up a Just Giving page for donations.
UGRL has seen several Championship and League 1 stars feature for them in recent years, including Hunslet's Harry Kidd Keighley's Ben Stead and Jamaican internationals Mo Agoro and Malikhi Lloyd-Jones, among others.
Not only have they helped produce an array of talented players in the South, they've also gained a reputation as one of the University's top sports teams, setting high standards with their performances both on and off the field.
This challenge is their most ambitious fundraising event to date, and will culminate in a 478km bike ride by the whole squad from Gloucester to St James' Park in Newcastle ahead of the opening game of the 2021 World Cup between England and Samoa.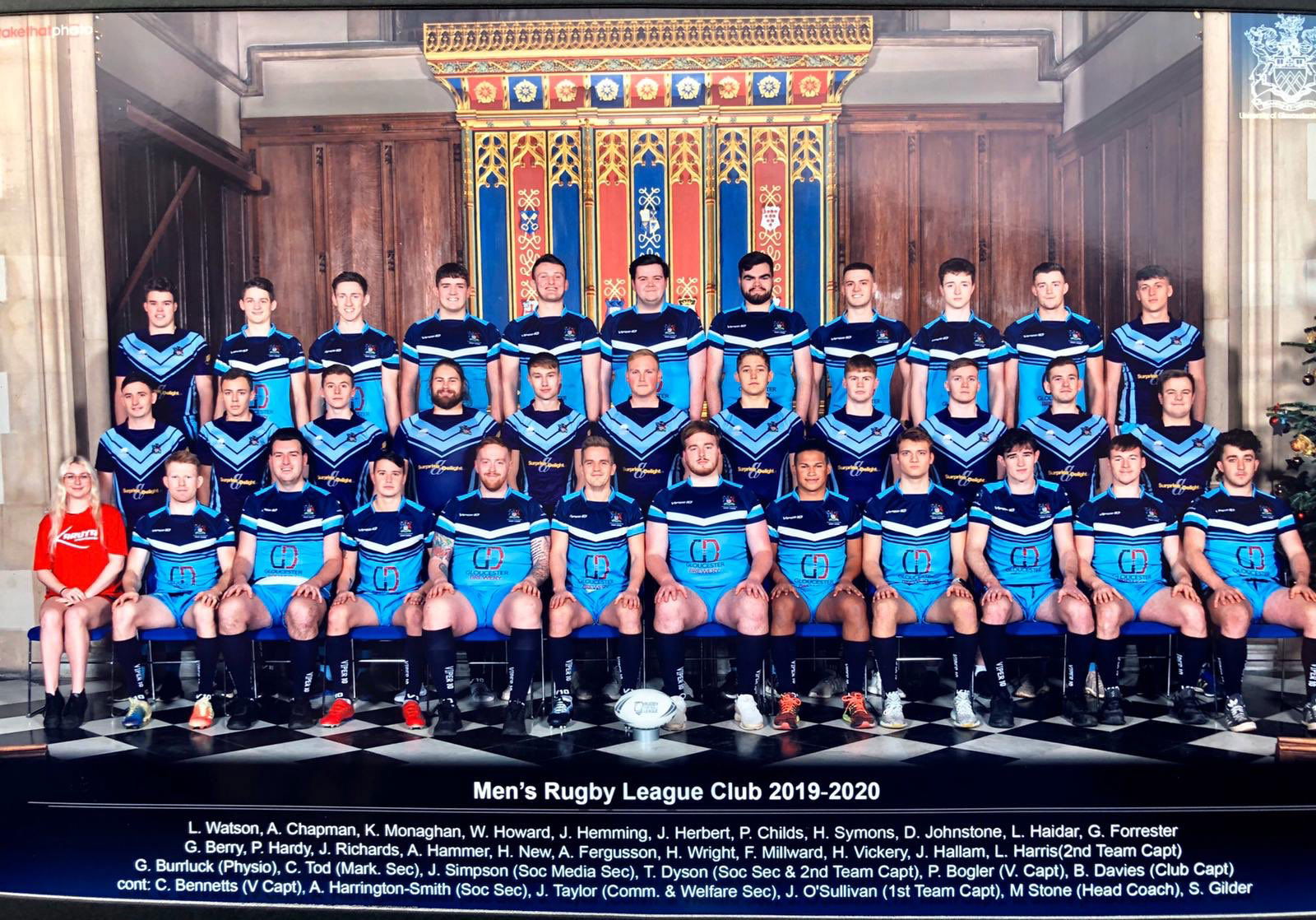 "Everyone knows the message behind the charity with Steve Prescott being a former player," said UGRL fullback and sports journalism student Kian Monaghan. "Some of the work they do is quite close to home for some of our current and past players.
"It's great to have more publicity and awareness for people who are doing great work for the Foundation and we want to do something that will really help as well.
"Our committee had a conversation about it, it was just an idea. They organised a Zoom call and presented a visual powerpoint to get us all on board, and away we went really, there's no looking back now we've committed to it.
"We've currently got a private group on Strava, so everyone marks their exercise on there. Then at the end of each day our club captain puts it all into a spreadsheet. On average we should be hitting around 150km a day, and on the first day (Monday 27 April) we already had 300km which is a great start."
If you to donate to the fund, click HERE to access the club's Just Giving page.