Contrary to what many people believe, rugby league did exist before Super League.
Since 1895, the sport has seen some wonderful characters and players come through the ranks and it's only fair that those overseas players that made the game great before 1996 are acknowledged too.
So, here are the greatest overseas players in British Rugby League, prior to Super League.
Mal Meninga
Meninga played for St Helens during the 1984-1985 season and helped them to victory in the Premiership Final. His season at Saints is described as one of the best by an overseas player in British Rugby League history. The 13th Rugby League Immortal played 31 times in the Red Vee, and scored 38 tries, including two in the 1984 Lancashire County Cup Final against arch-rivals Wigan. History could have been very different when Meninga almost signed for Wigan, but ex-St Helens forward and former BBC commentator Ray French was able to acquire his signature when covering the 1984 Great Britain tour of Australia.
Tom Van Vollenhoven
St Helens legend Tom Van Vollenhoven is the only player on the list to have never played in Australia's top league. The South African winger switched from Rugby Union to League in the 1950s, and during a prolific career at the Saints, scored a massive 392 tries in 409 appearances for the club. In 1959, he smashed a club record for 62 tries scored in a single season, which is a feat that has yet to be matched since. Vollenhoven is considered by many as one of the greatest players to have ever played for St Helens and ended his time there as the club's all-time top try-scorer.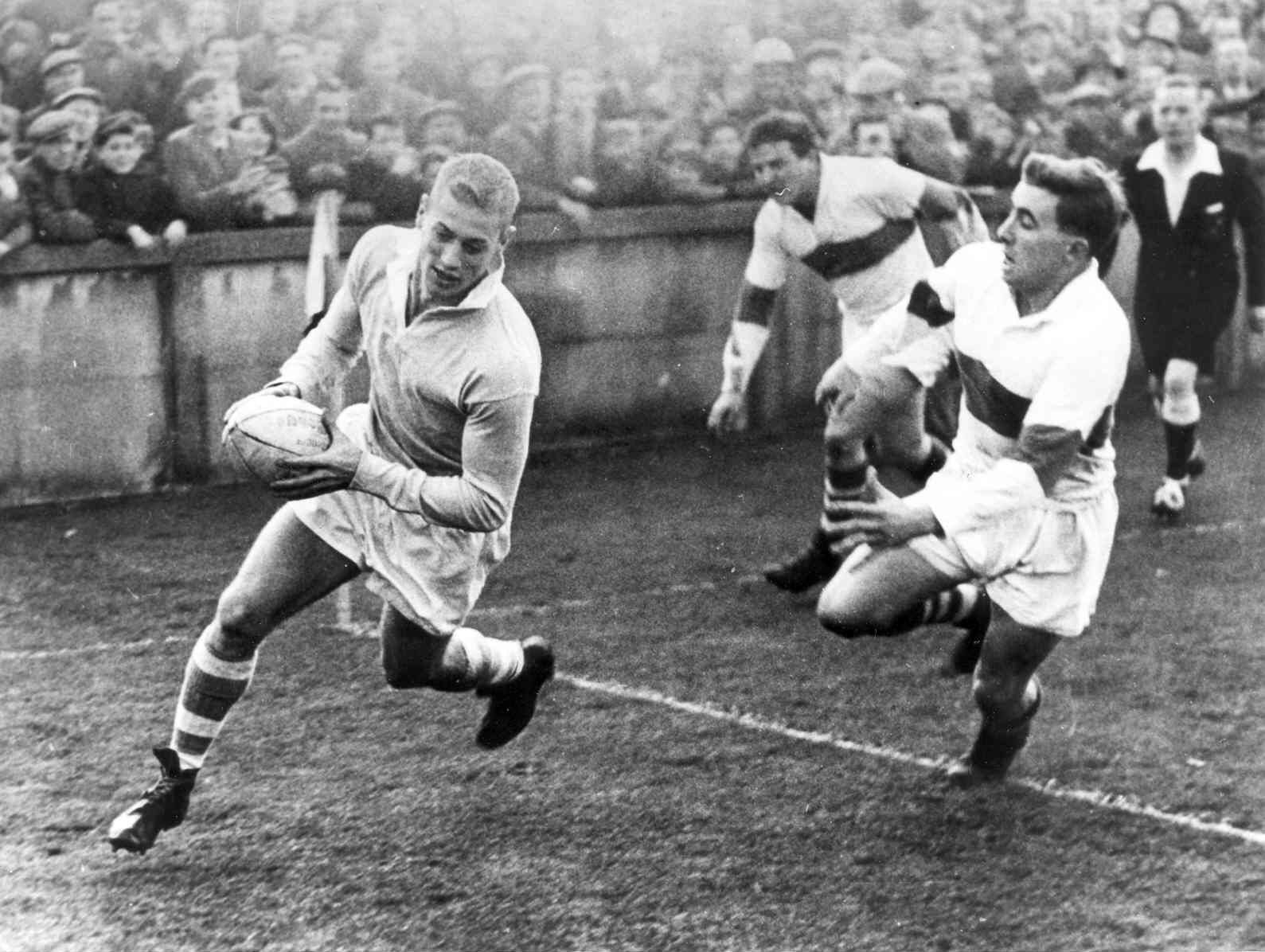 Peter Sterling
Similarly to Meninga, Peter Sterling was a name on a lot of English clubs lists after the 1982 Kangaroos Tour. Hull FC were the lucky side to sign him and he went on to play 36 times for the club, and notched up 10 tries in the process. Sterling helped the Airlie Birds to a Challenge Cup Final, and a Yorkshire County Cup win during his time at the club, and will go down as a legend for both Hull FC and the Parramatta Eels. He was described by Great Britain legend Gary Schofield as the best player he had ever played with.
Dean Bell
Bell played for three English clubs during his career, but the majority of his time was spent at the Wigan Warriors. After spending time at Carlisle, Leeds and Eastern Suburbs, Bell signed for Wigan in 1986. He played 253 times for the club, scoring 96 tries in the process. Described as one of the most important signings in Wigan's history, Bell won seven Challenge Cups, six Rugby League Championships, four Lancashire Cups and four Regal trophies during his time with the Cherry & Whites. He was awarded the 1992 Man of Steel award, and also added the 1993 Lance Todd Trophy to his list of personal accolades.
Brett Kenny
Despite only playing one season with Wigan, Brett Kenny showed he was arguably the world's best player at the time. The former Australian international was one of the most naturally gifted players of his generation, and proved this on many occasions when lacing up his boots for the Cherry & Whites. In the 1985 Challenge Cup Final victory over Hull FC (playing against the aforementioned Peter Sterling), Kenny scored a try and helped the Warriors to a 28-24 win. He was awarded the Lance Todd Trophy for his man-of-the-match performance.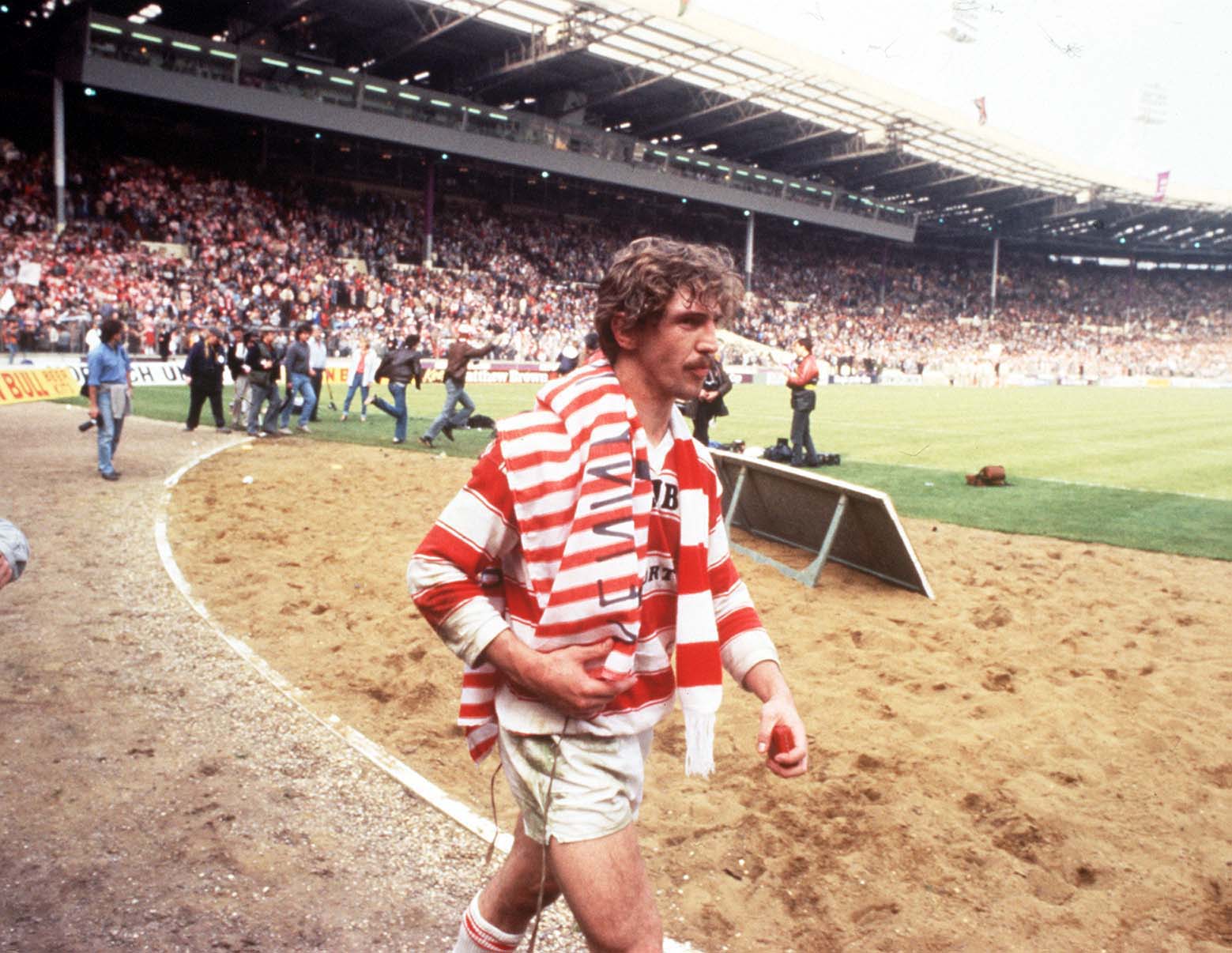 Brian Bevan
Warrington legend Brian Bevan is the most prolific try scorer in Rugby League history. In 16 seasons with the club, the Australian scored an enormous 796 tries in a career like no other. He scored a hat-trick (or more) in a game more than 100 times for the Cheshire club, and the sport is unlikely to ever see a career like his again. During his time at Warrington between 1946 and 1962, he won two Challenge Cups, three Rugby League Championships, six Lancashire League titles and a Lancashire Cup.
Wally Lewis
'The King', as he is known by many Rugby League fans down under, only made 10 appearances for Wakefield during the 1983-1984 season. During his short stint for the club, what Lewis produced in the handful of games he played was nothing short of spectacular. Trinity won five of the ten games in which Lewis played, with Wally crossing the line six times, including a hat-trick against St Helens. After he departed back to Australia, Wakefield lost the entirety of their remaining games and were relegated to the second division.