With the Super League and Premier League season's now in full swing, we have decided to have a bit of fun and determine who your Super League club would be if they competed in the English Premiership.
Try not to get too upset with who your team is matched with…
St Helens – Arsenal
No matter what happens, these two teams consistently finish in the top four of their respective leagues. However, for the first time in a while St Helens and Arsenal are now facing up to the prospect of not achieving this goal. Both sides really hit their stride in the mid-nineties and they sustained that success for around a decade until their star-studded squads started to dissemble. More challenging years have followed but they remain forces domestically and if they splashed out the cash more freely, then they could return to the glory days of the early noughties.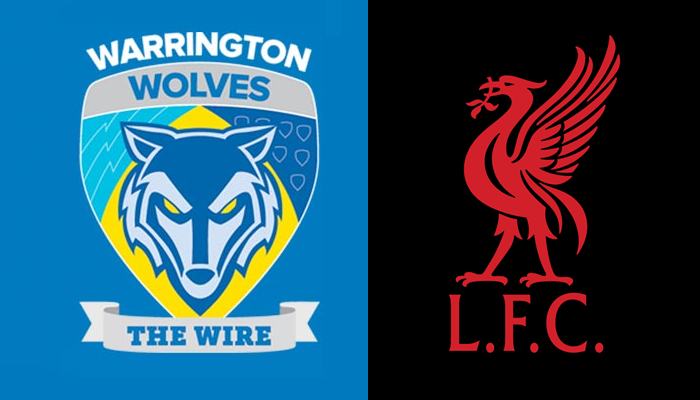 Warrington Wolves – Liverpool
It's always our year! Or maybe not, with both sides failing to add an English League Championship to their total for a sustained period. These two have great tradition and over the last decade their success has come in cup competitions rather than the league. Warrington have never won Super League and Liverpool have never won the Premier League, however their loyal fans continue to stick with them hoping that they can finally end years of league disappointment. Unfortunately, that won't be the case for either in 2017!
Wigan Warriors – Manchester United
Two teams everybody loves to hate, mainly because of their success. Wigan (21) edge United (20) in terms of domestic league titles, with both winning a whole host of others honours, making them the most successful English team in their respective sports. It must be said, one notable difference in recent times is the use of the Warriors academy to gain success, with United opting to buy players from overseas instead.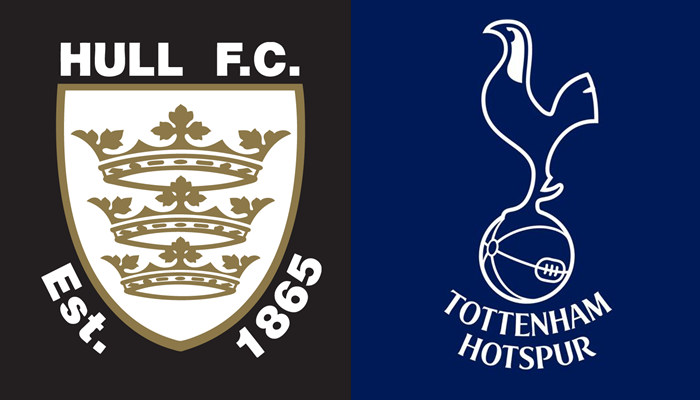 Hull FC – Tottenham Hotspur
For years both Hull FC and Tottenham have threatened to challenge the big guns of their respective competition but have never quite delivered. However, in the last year they seem to be finally reaching somewhere near their potential with silverware the prime objective. It's not just their achievements that are similar, but also the fact they have very balanced squads with a mixture of top class young English talent and overseas players.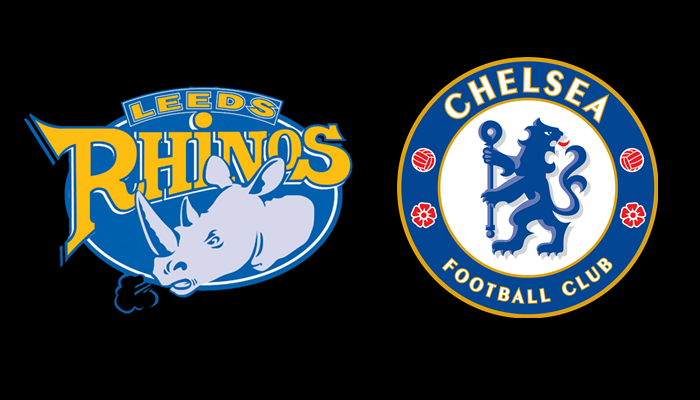 Leeds Rhinos – Chelsea
Despite having successful pasts, these two clubs have really flourished in the last decade even though they have gone a different way about it. The Rhinos have built their triumphs on home-grown talent whereas Chelsea have pretty much bought success. Despite this, there are many other similarities with both making terrible defences of their titles last year with Leeds finishing ninth and Chelsea tenth. The Blues have responded well this campaign and look likely Premier League winners, can the Rhinos do the same in Super League?
Salford Red Devils – Manchester City
Now you will probably see this as a strange one, but both these clubs have owners who will get the cheque book out at every available opportunity. The only difference is one sport has a salary cap and the other one doesn't. If it wasn't for the salary cap Salford would have probably challenged for silverware on a consistent basis over the last few years like Manchester City, unfortunately the cap restrictions mean the Red Devils have had to slowly assemble their squad over many seasons. Now they look to have a team ready to go to that next level and challenge for honours.
Castleford Tigers – West Ham
This was a tough one because there aren't many Premier League teams that have managed to consistently break into the competition's 'top six' teams like Castleford have in Super League. However, there are many other similarities between these two as both have a loyal fan base and always appear to go under the radar, perhaps not in the Tigers case this season though! West Ham have recently moved into their new stadium with Cas preparing to do the same, and the similarities don't end there with both still waiting for their maiden English League Championship.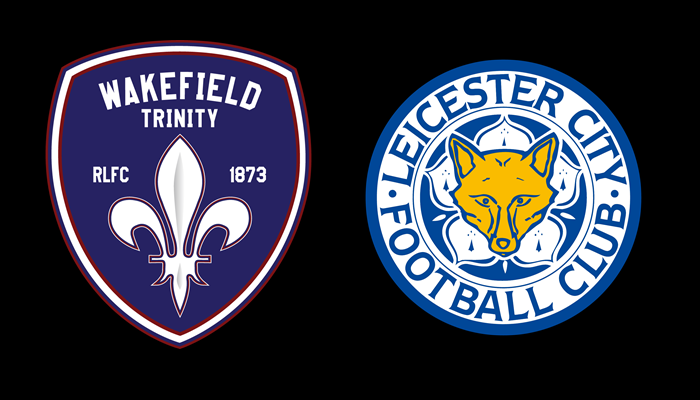 Wakefield Trinity – Leicester City
Although Leicester's fairy-tale was on a much bigger scale, few could have predicted Wakefield would finish in the top eight and make a Challenge Cup semi-final last season. Having survived the drop by the skin of their teeth in 2015 both went on to produce fantastic seasons, although Leicester failed to back that up domestically, flirting with the relegation zone until their recent revival. Wakefield have had a mixed season so far in 2017, something that could also be said of Leicester City.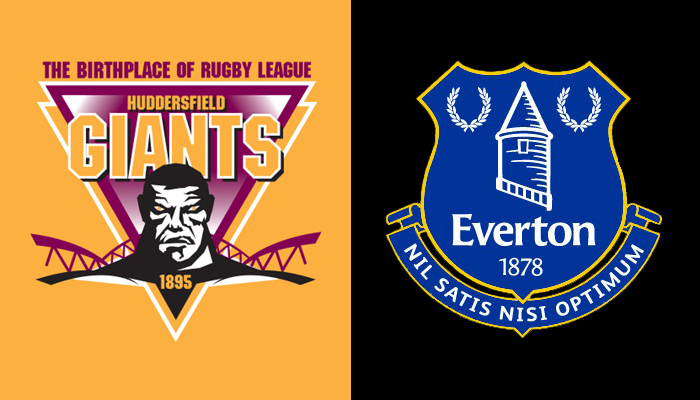 Huddersfield Giants – Everton
Capable of beating anyone on their day, yet also the ability of not turning up and going on a bad run of form. Huddersfield and Everton have spent the last decade threatening the top teams, while also massively underachieving for a large majority of those years. Both have a few notable stand-out players which they rely heavily on for success and the unpredictability of these teams must be frustrating for the supporters.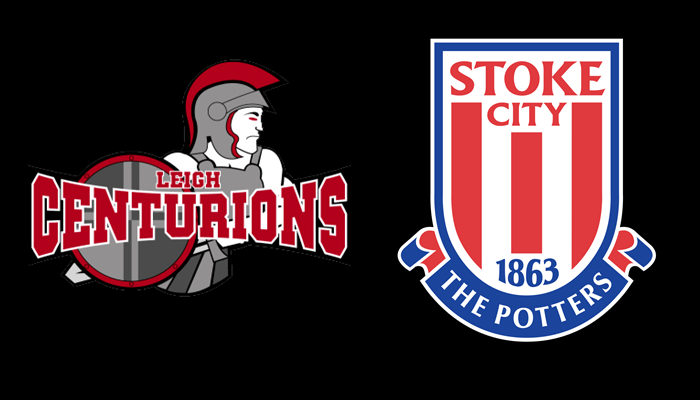 Leigh Centurions – Stoke City
Despite the Centurions only just gaining promotion to Super League, they have already proved that the Leigh Sports Village isn't an easy place to visit. With passionate and vocal fans, it is reminiscent of a visit to play Stoke City away for Premier League sides, as they make the game physical and possess the ability to cause the 'bigger' teams of their division problems. Both wear red and white and are set on intimidating their opponents, however a number of disappointing performances of late has left their fans disappointed.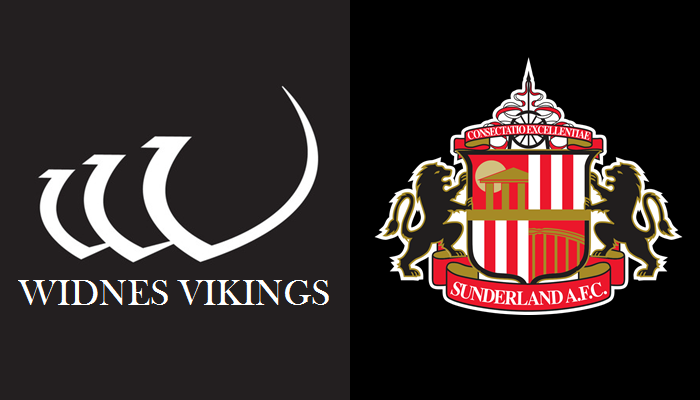 Widnes Vikings – Sunderland
Two teams with great history behind them but now finding it difficult, or impossible in Sunderland's case, to survive. Having gone through tough periods in the second tier during the early noughties, Widnes and Sunderland have hit hard times again with the failure to add significant quality to their squads looking likely to be the deciding factor in the demise of both teams.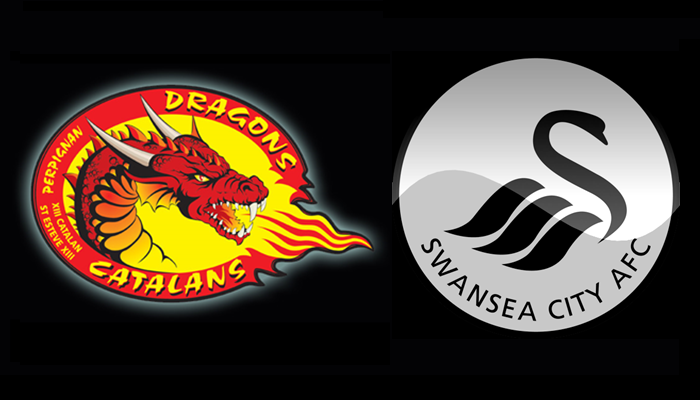 Catalans Dragons – Swansea City
Two clubs based outside the host countries of their respective competitions, yet they have no problem challenging the teams in their division. Home form is vital for these two teams and they have become heavily reliant on it because they often struggle playing away. Despite Catalans initial good start to the season they are, like Swansea, a team that normally finishes mid-table up until this season.