Friday's Betfred Super League fixture between Wakefield Trinity and Huddersfield Giants went ahead as scheduled. The playing surface at the Be Well Support Stadium was inspected before hand, and the clubs agreed that the match should go ahead. Monitoring of the surface will continue over the coming weeks.
The pitch became a talking point after Round One when Catalans Dragons coach Steve McNamara complained about the pitch.
McNamara had said of the pitch after the game:
"It was a pretty tough game on a pitch that took skin of your legs. The boys there, their legs are red raw. It's an issue. It's an issue for Wakefield moving forward for their players. I haven't seen anything like that before in terms of the blisters and blood that's in there off that field there."
When asked if he was a fan, he said: "No I'm not a fan, not if that's the outcome. If the outcome is that, then definitely. It's going to create issues I'm sure. We haven't got to play on it again but they have to play on it every other week.
"I didn't quite realise it was like that before we came. We'd seen pictures but it's an issue."
He then stated: "That's the worst dressing room I've seen for skin taken off legs without a doubt."
After the decision was made Huddersfield boss Ian Watson revealed that he was desperate for the game to go ahead after his side missed Round One due to St Helens playing in the World Club Challenge.
He revealed that the Giants offered plenty of solutions as he said that Wakefield should have considered an alternate stadium.
The game went ahead and the Giants won a tight affair 8-0 with Joe Greenwood scoring the only try of the contest.
However, the impact of the pitch can be seen in the way it cut up the knees of players.
The following picture shows Jorge Taufua's cut knees during the name inflicted by the partly synthetic surface.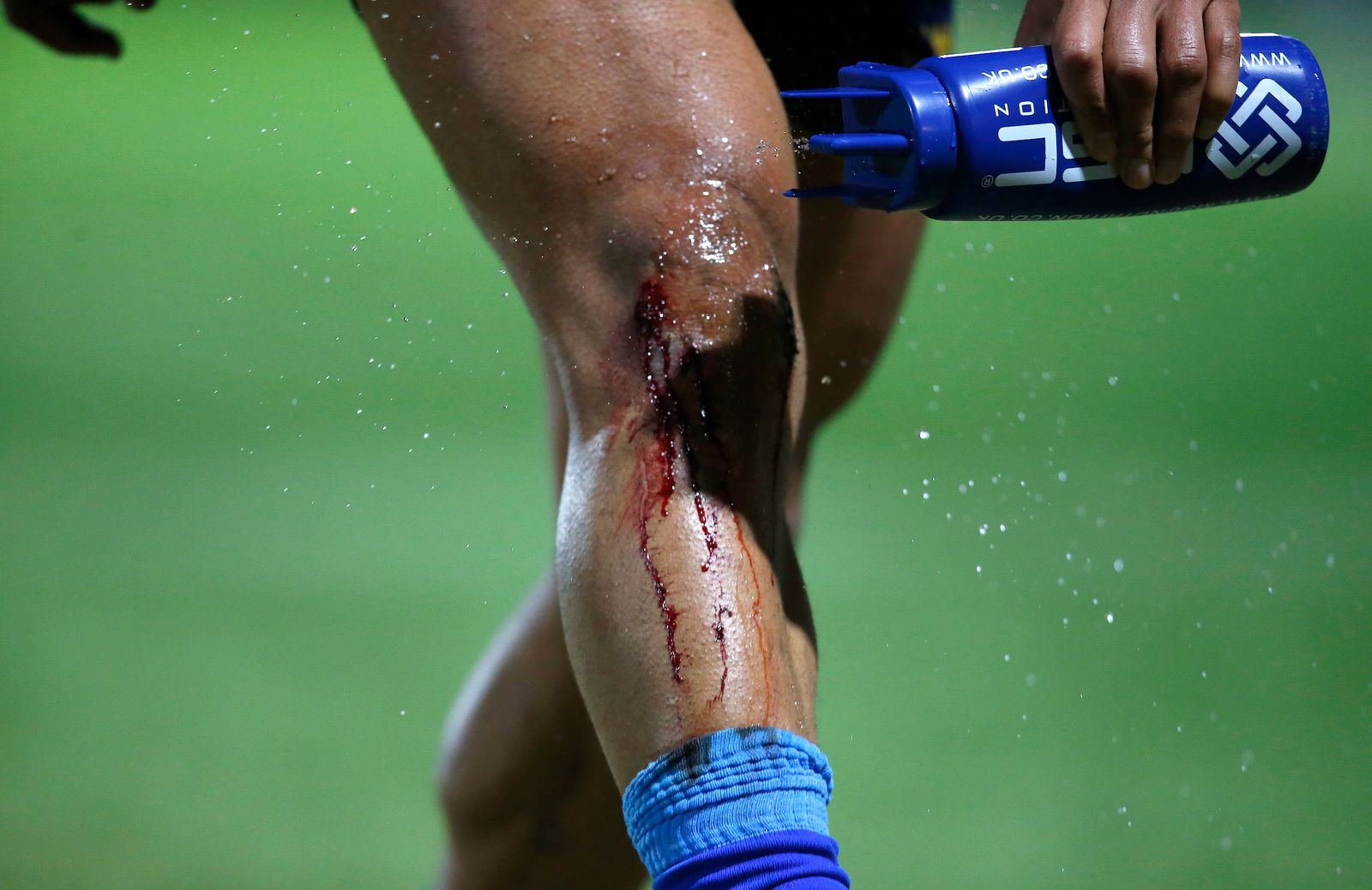 Kevin Proctor didn't fair much better.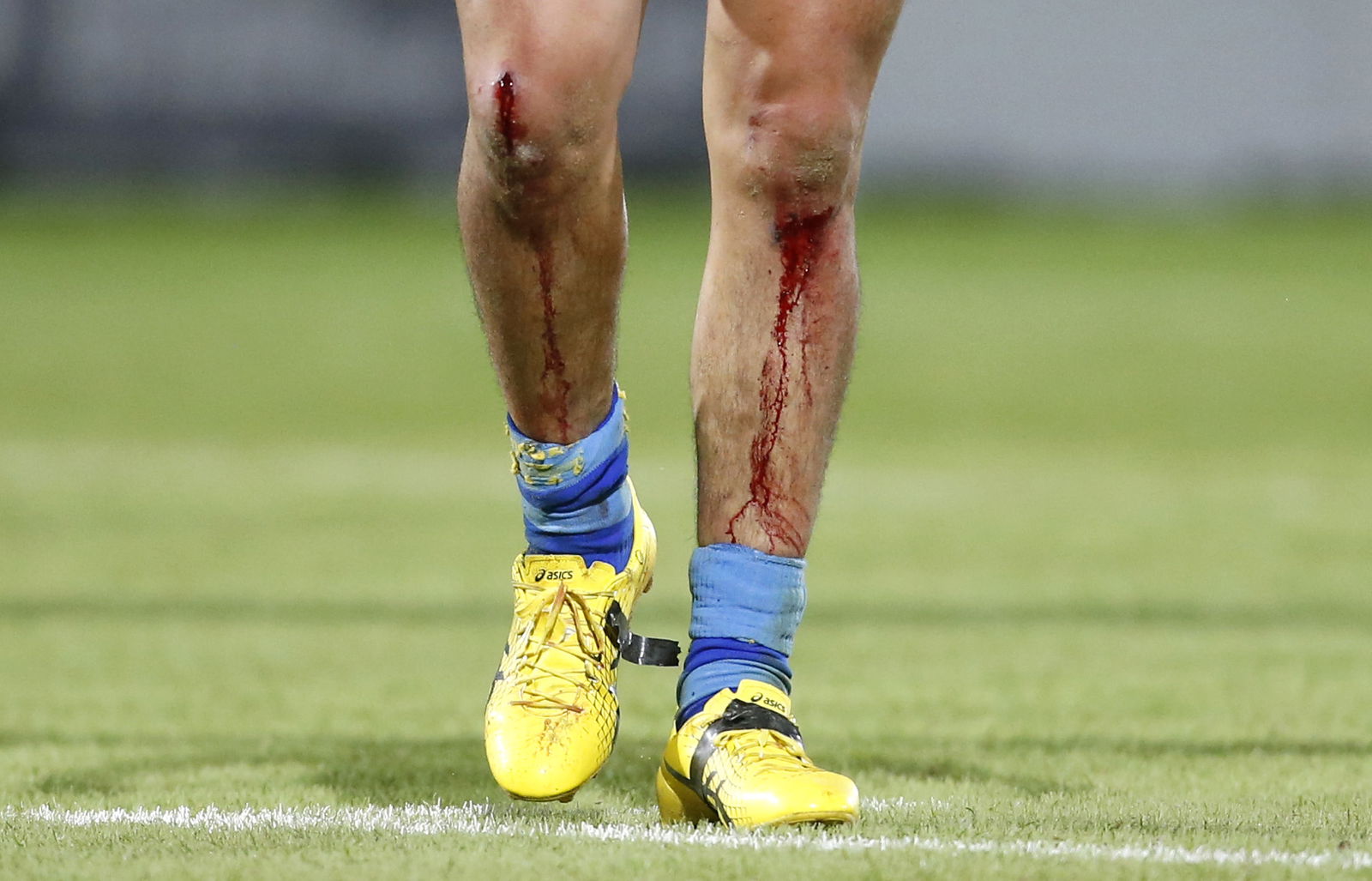 All that said, the pitch should come together nicely in the coming weeks and months with Mark Applegarth saying that he has been told it will be the best surface in the league when ready.