With the new Super League season now underway and the current Premier League season in full swing, we have decided to have a bit of fun and determine who your Super League club would be if they competed in the English Premiership.
Try not to get too upset with who your team is matched with!
Leeds Rhinos – Chelsea
Despite having successful pasts, these two clubs have really flourished in the 15 years even though they have gone a different way about it. The Rhinos have built their triumphs on home-grown talent whereas Chelsea have pretty much bought success. Despite this, there are many other similarities with both team's almost mirroring each other's recent seasons. In 2015 both teams won their respective domestic title before going on to have a disastrous season. Incredibly, the same thing then happened in 2017 as both won the title and then fell apart again the following season. There is also the fact that both the Rhinos and Chelsea have lost club legends and struggled to recovery, with the likes of Kevin Sinfield, Jamie Peacock, John Terry and Frank Lampard all finishing their careers.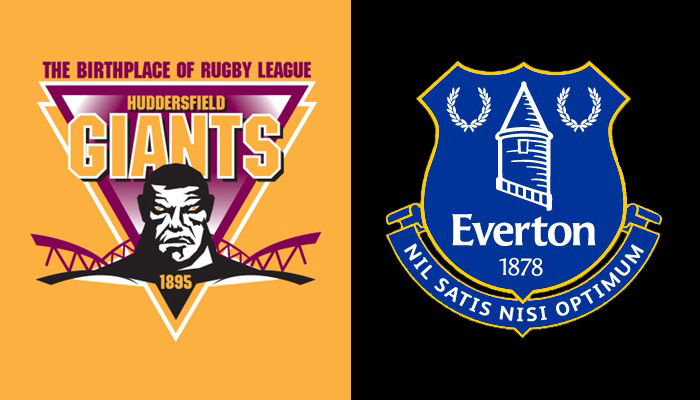 Huddersfield Giants – Everton
They are capable of beating anyone on their day, but also have the ability of going on a bad run resulting in major pressure on their manager. Huddersfield and Everton have spent the last decade threatening the top teams, while also massively underachieving for a large majority of those years. Both have a few notable stand-out players which they rely heavily on for success, with the unpredictability of these teams massively frustrating for the supporters.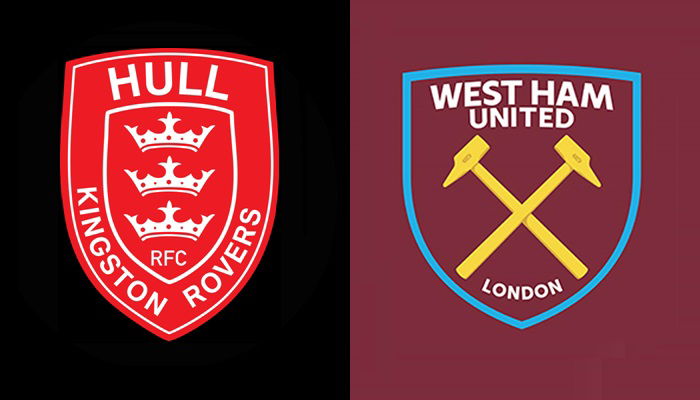 Hull Kingston Rovers – West Ham
Both Hull KR and West Ham have spent time in the second tier of their respective sports in recent seasons, but they are back now and look almost certain to stay there for many years to come. Both club's managers have a fantastic reputation and have been able to bring in big-name players in recent times to excite the supporters. Speaking of the fans, the Robins and Hammers have a big fan base that follow them every week and will stick with their club no matter what.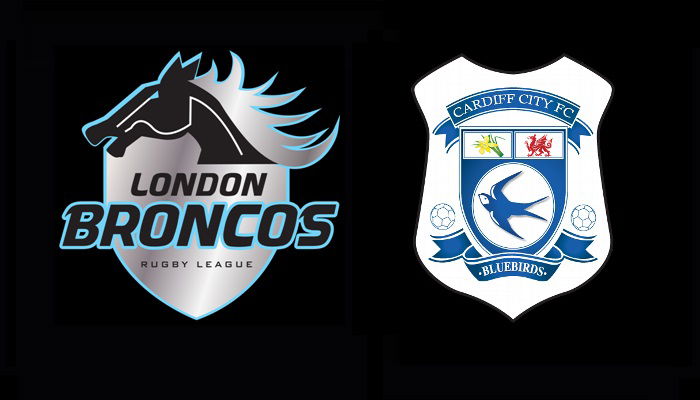 London Broncos – Cardiff City
Both recently promoted and putting up a much tougher fight than anyone ever expected. The Broncos and the Bluebirds can also be considered as somewhat outcasts in their respective leagues, with London very much outside the M62 corridor that dominates Super League and Cardiff in a completely different country to the rest of the Premier League. Whether either can stay up this season remains to be seen, but with managers who are experts in motivating their players, they will have every chance!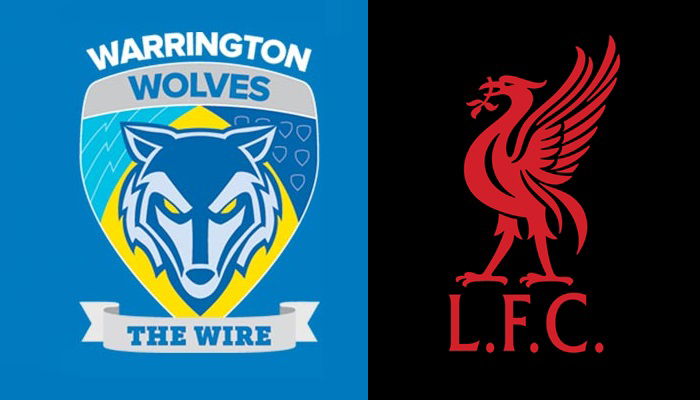 Warrington Wolves – Liverpool
It's always our year… Or maybe not! Both sides have failed to add an English League Championship for a sustained period. These two have great tradition and over the last decade their success has come in cup competitions rather than the league. Warrington have never won Super League and Liverpool have never won the Premier League, however their loyal fans continue to stick with them hoping that they can finally end years of league disappointment. Could 2019 be the year for these two? Well, they definitely have every chance!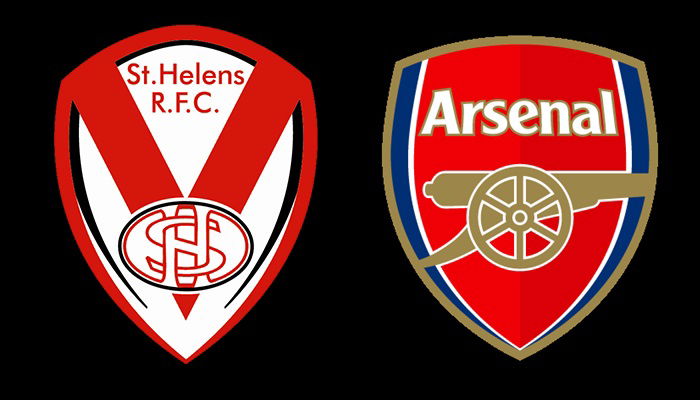 St Helens – Arsenal
Given St Helens dominance in Super League last year, you may seem this match-up as slightly bizarre, but we can explain! Although on the pitch Saints are doing better than Arsenal at present, there are plenty of other similarities. Both sides really hit their stride in the mid-nineties and they sustained that success for around a decade until their star-studded squads started to dissemble. More challenging years have followed, especially moving into their respective new stadiums, but they remain forces domestically and are never too far away from silverware.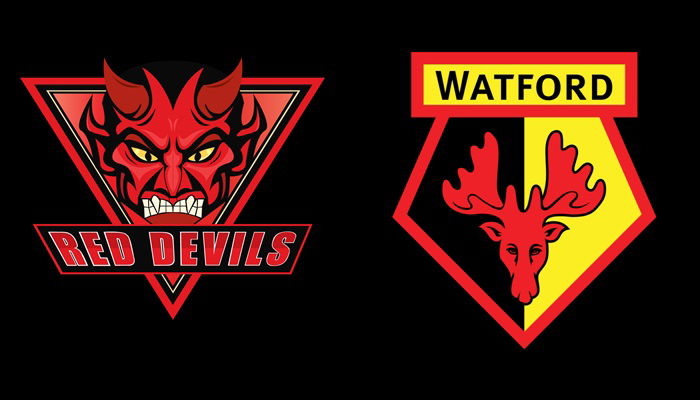 Salford Red Devils – Watford
Both these clubs are eager for success and worldwide brand exposure in their sports, but are surrounded by more successful teams. Neither Salford or Watford have the biggest fan base or the most illustrious history, but they have cemented their place in the top flight and have some quality players at their disposal. However, their potential to go to that next level is very much limited because, to put it simply, there are better teams out there. Without huge financial backing or the scrapping of Super League's salary cap, the best these two can probably achieve is mid-table.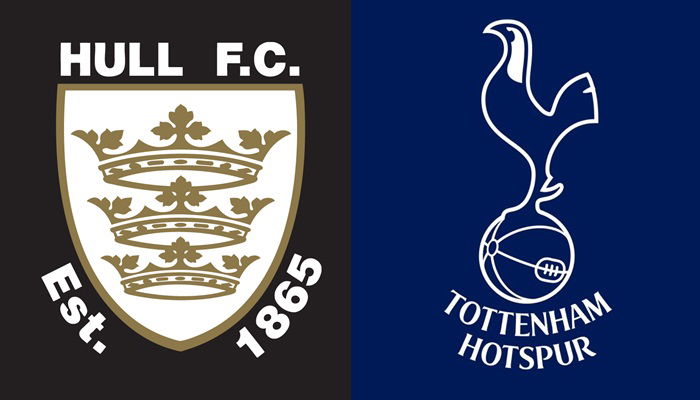 Hull FC – Tottenham Hotspur
For years both Hull FC and Tottenham have threatened to challenge the big guns of their respective competition but have never quite delivered. However, in the last few years they seem to be finally reaching somewhere near their potential with silverware the prime objective. It's not just their achievements that are similar, but also the fact they have very balanced squads with a mixture of top class young English talent and overseas players.
Wakefield Trinity – Leicester City
Although Leicester's fairy-tale was on a much bigger scale, few could have predicted Wakefield's incredible rise under Chris Chester. Having survived the drop by the skin of their teeth in 2015, both went on to produce fantastic seasons and are now considered strong top flight teams. Both are also extremely reliant on their home form and have a loyal fan base that creates an intimidating atmosphere for their opponents.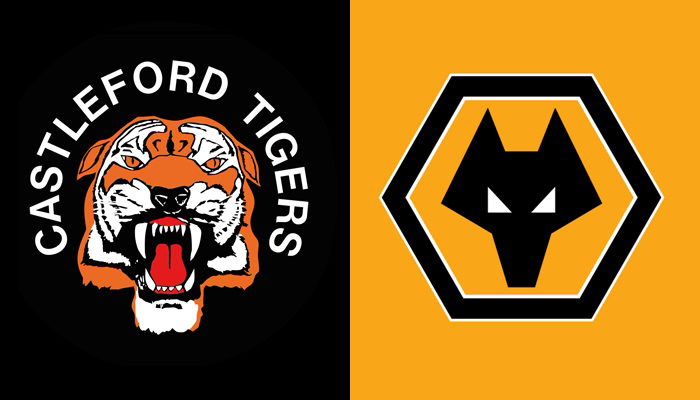 Castleford Tigers – Wolves
This was the one we struggled with most as there isn't a team like Castleford in the Premier League. No side consistently punches above their weight like the Tigers so we have gone with the most recent example, please don't get mad Tigers' fans! Wolves have just been promoted, however in their first season back in the top flight they have consistently beaten the big teams and are very much feared, especially when playing at home. Both teams also have great history and play in similar colours… Sorry, that's the best we could come up with!
Catalans Dragons – Bournemouth
Both are on the coast and relatively new to the top flight of their respective divisions. This, as you can probably tell, was a tough one but both these sides have really emerged out of nowhere in recent times, although Bournemouth have obviously been in existence a lot longer than the Dragons. Both are very much intent on making their home ground a fortress and with owners keen to stay among the big boys, they haven't been afraid to splash the cash. Catalans won the Challenge Cup last season and if Bournemouth took cup competitions more seriously, they would have a good shot at repeating the heroics of their French counterparts.
Wigan Warriors – Manchester United
Two teams everybody loves to hate, mainly because of their success. Wigan (22) edge United (20) in terms of domestic league titles, with both winning a whole host of others honours, making them the most successful English team in their respective sports. Both now have young coaches, who used to play for the club, with the expectation levels of the fans always sky high. Wigan have been more consistent than Man Utd over the last few seasons, but in terms of history and success they are very similar.