Jonny Lomax – 5
Safe under the occasional high ball and in defence, tried his best but looked out of position at fullback, should be given a chance in the halves.
Jermaine McGillvary – 4
Little chance out wide, needs to rediscover the form that saw him nominated for the golden boot two years ago. Denied a try by great NZ defending in the final moments, but he really should have scored.
Zak Hardaker – 4
The experiment of playing him in his old centre position continues to fail. Has played fullback all season for Wigan and should maybe play there next week to get the best out of him.
Jake Connor – 5
Again little chance to really impose himself on the game the way we know he can, his argument with Warea-Hargreaves showed he still has spirit and the ability to get under opponents skin.
Ryan Hall – 6
Better than last week, but not by much, came close to scoring before nearly having his head knocked off. Safe under the high ball and returned it with purpose, unlucky not to get a breakaway from near his own line in the second half.
Gareth Widdop – 3
No imagination going forward, looked somewhat overawed by the Kiwis. Should have taken advantage of the early injury to his opposite number and his kicking game was dreadful.
Jackson Hastings – 4
Made one break which gave an all too brief glimpse of why he won the Steve Prescott Man of Steel. Well marshalled by the Kiwis throughout and his kicking game not up to much, but clearly struggling with international rugby league.
Chris Hill – 2
Got bullied by New Zealand in every facet of the game and made errors. Tried a ridiculous offload straight to opposition hands and the Kiwis defensive line flattened him straight away in collision.
Josh Hodgson – 4
Where has his form for Canberra Raiders gone? Struggled last week, struggled again this week, kicking game also disappeared, tried hard at first but soon went missing before being replaced.
Tom Burgess – 6
Ran the ball in hard and made some dents in the Kiwis defensive line. Got a very rare quick PTB and created some momentum, one of the few GB players to emerge with some credit.
John Bateman – 7
His usual all industrious self and was again GB's best player by some distance. He made progress in the wide areas, never really looked like scoring a try, but did at least put a dominant Kiwi side on the back foot at times.
Elliott Whitehead – 3
Anonymous for large parts of the contest, none of the threat carried by his back row partner, but didn't really get going in the game.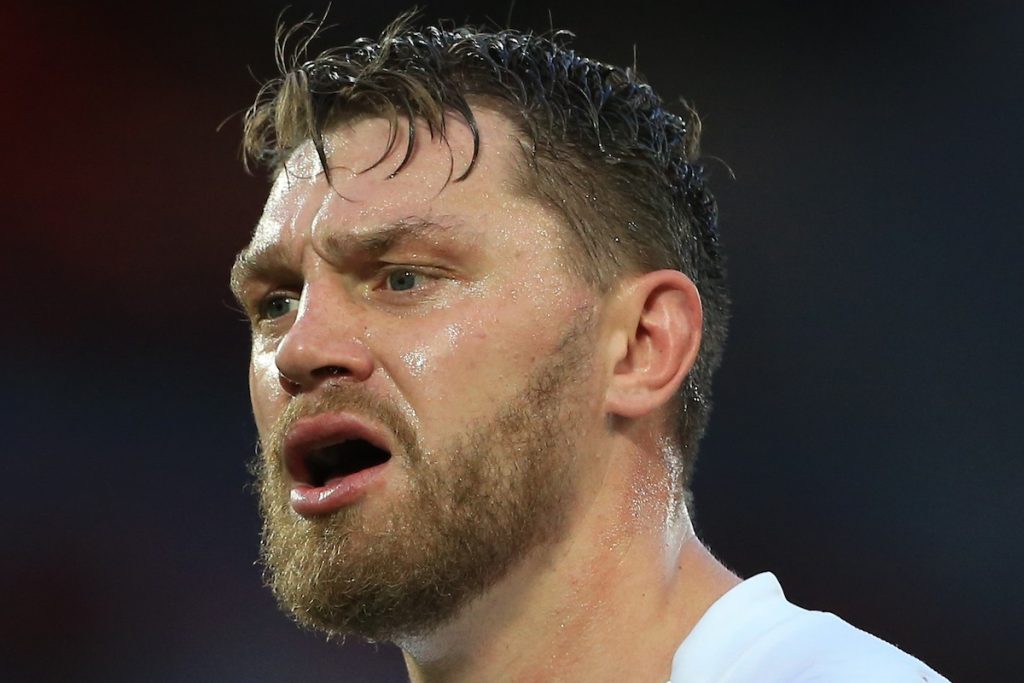 James Graham – 5
Once again he struggled, but at least he kept trying, never took a backward step, deserves to be playing in a stronger side, captaincy is safe in his hands.
Josh Jones – 4
Didn't let anybody down but still getting used to international rugby league, he made his presence felt at times but again a difficult game to come off the bench in. Would maybe benefit from a start next week.
Joe Philbin – 5
Made an impression on his international debut, certainly wasn't going to die wondering and tried his best against a dominant Kiwis pack. Maybe a little worrying that GB had to put so much faith into a young forward on his international debut?
Clark – 6
Brought on too late, did well to grab his try against fierce Kiwi resistance, better distribution than Hodgson and looked to make things happen. Again, would maybe benefit from a start against the same opposition next week.
Walmsley – 6
The St Helens enforcer again came on to great effect. He bent the defensive line and caused the Kiwis problems. Never gave up, made a good, strong impact from the bench, another tick in his international career box.