England Women have named an 18-strong squad for tomorrow's (Saturday 9 November) first Test against the Papua New Guinea Orchids in Goroka, PNG.
There will be four debutants, in the shape of Castleford trio Grace Field, Kelsey Gentles and Tamzin Renouf, while Leeds forward Shannon Lacey will also make her first appearance.
The historic clash will be the first women's international to take place outside the nation's capital, Port Moresby.
Goroka, the capital of the East Highlands province, is best known as the birthplace of PNG and Super League legend Stanley Gene.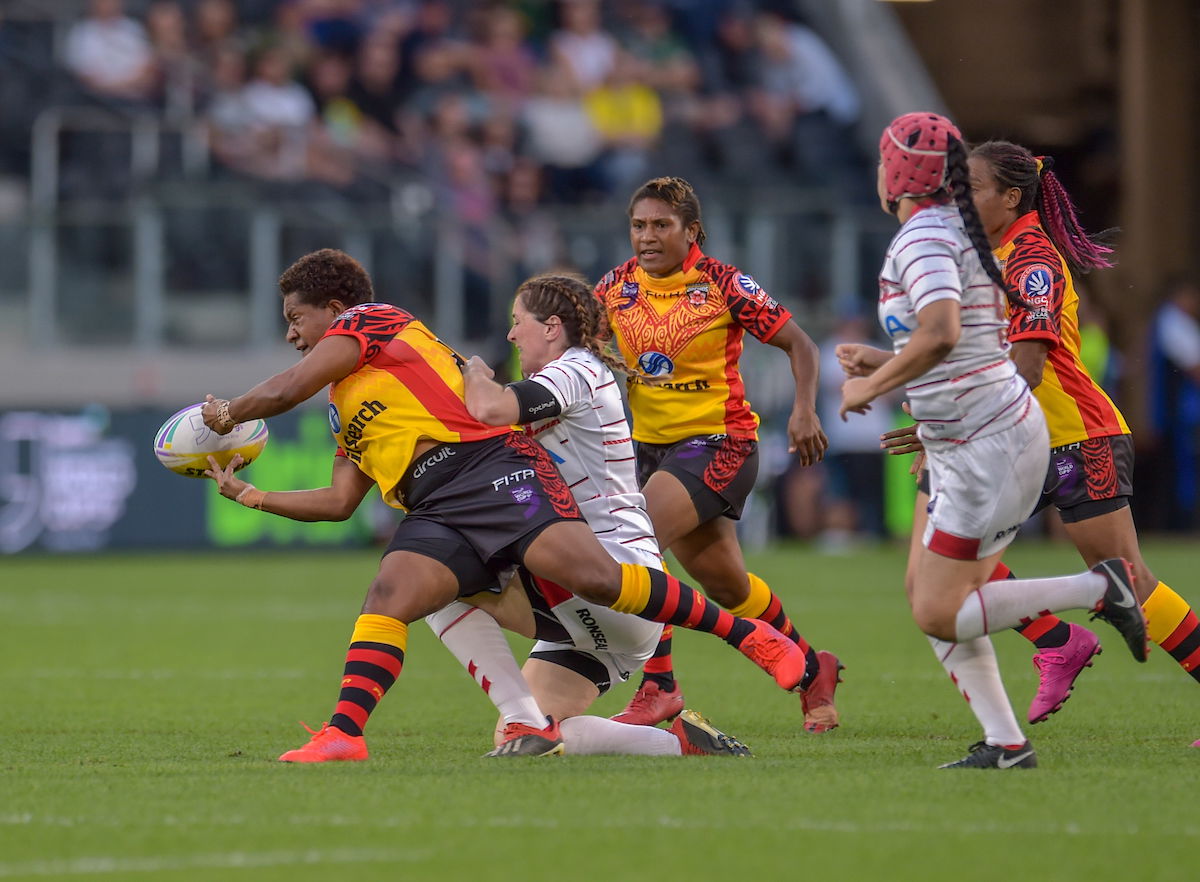 England head coach Craig Richards said: "We know it's going to be a physical test against a powerful PNG side. We've come here to be challenged and we know the Orchids are going to do that both mentally and physically.
"The environment will also test us particularly in Goroka in the Eastern Highlands with the heat and humidity posing a real challenge for us but we're ready to embrace all of it.
"It's about coming away from this tour fitter, better and stronger with the long-term goal of the 2021 Rugby League World Cup always in our mind."
England Women squad: Tara-Jane Stanley (Castleford), Rebecca Greenfield (Wigan), Rachel Thompson (Wigan), Naomi Williams (St Helens), Kelsey Gentles (Castleford), Jodie Cunningham (St Helens), Faye Gaskin (St Helens), Amy Johnson (Leeds), Tara Jones (St Helens), Grace Field (Castleford), Emily Rudge (c) (St Helens), Chantelle Crowl (St Helens), Shannon Lacey (Leeds), Dannielle Anderson (Leeds), Tamzin Renouf (Castleford), Charlotte Booth (Leeds), Georgia Roche (Castleford), Sinead Peach (Castleford).
PNG Orchids squad: Gemma Schnaubelt, Ua Ravu, Belinda Gwasammum, Erswin Kaiat, Lyannah Allan, Angelena Watego, Lila Malabag, Elsie Albert (c), Shirley Joe, Tahina Booth, Elizabeth Paisoi, Gloria Kaupa, Janet John, Roswita Kapo, Seroge Sabume, Carol Humeu, Kia Monaei, Berthshiba Awoi, Angelica Nanege, Charity Emika.