This past week saw one of the best in Super League history, as both Wigan Warriors and Warrington Wolves beat their NRL opponents to claim a clean sweep in the World Club Series for the first time since it began.
Warrington Wolves ended up 27-18 winners against their NRL opponents, Brisbane Broncos. It was a game which saw Tony Smith's men dominate from the get-go, which made it even better to watch. It's not often you see Super League sides dominate and clearly control a game against NRL opponents, but this past weekend we saw just that. Kevin Brown was superb in his Wolves debut, scoring his first try after just a couple of minutes. That was to be the start of an outstanding opening 20 minutes for Warrington, as they were to lead the six-time Premier champions 20-0. Brisbane did their best to get back into the game, but Warrington had too much for them and they stayed strong to chalk one up for Super League.
"People in the stands will talk about that for 20, 30, 40 years. We represented ourselves in the right sort of way, we showed that in our skill levels. It was controlled and skilful." – Warrington head coach Tony Smith.
Up next was the big one, the World Club Challenge match between the 2016 Super League champions, Wigan Warriors and the 2016 NRL Premiers, Cronulla Sharks. It was to be a real rough and tough affair between to two champions, one that Wigan would come out as 22-6 winners. The defence of the Warriors was to be admired, it was outstanding throughout. Every player showed great grit and determination to become World Champions. The returning Joe Burgess ran in for only the second WCC hat-trick in history, and that's what this game was all about, the Super League and Wigan Warriors creating history. It was a great couple of days for our game, one that should inspire England for this year's World Cup.
"It's hard to put into words how that makes me feel. I've absolutely drowned the players with information and to see them trust it and defend everything they had in attack – that was just game plan stuff." – Wigan head coach Shaun Wane.
This proves to be a special moment in the history of the English game, and a year that will be remembered for a long time. A lot of the Wigan and Warrington players that won this past weekend will be involved in the England squad at this year's World Cup in Australia. There is no doubt that these games will stay in the memory of those players, and be used as a key to success when it comes to representing their country. I would expect Wayne Bennett to use these WCC wins to motivate the players. He'll know more than anyone how much this meant to the players, and he will also know how much the Australian's will want to settle the score come the World Cup. However, these wins not only show that the Australian's are human, but it gives us all hope that they can not only beaten, but dominated.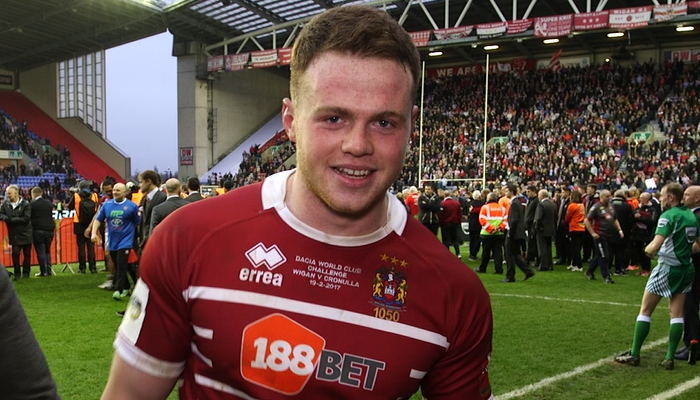 RFL chief executive Nigel Wood this week talked about how the win for Super League had strengthened their hands as they step up negotiations about the 2018 World Club Challenge. Wood said: "What is clear is that competitive international club rugby can showcase the very best in our sport to the world. The skill, passion and quality on show over the last two days have demonstrated that rugby league at its best is difficult to beat."
There's one thing for sure, the Super League and the RFL is in a better state than 12 months ago, when we lost all three games, in a complete whitewash. We now have the upper hand over the NRL and Australia as we hold the WCC. With all of this comes confidence in our game and our players. After what will hopefully be a successful season all round, it's then time for the players to be ready for the World Cup, and with all this in mind, who's to say we can't go out there and win it on their own soil.
Pressure and expectance will be on the English team's shoulders come the World cup, following the WCC success. But it's pressure that I'm sure they can handle, as they're all experienced players and coaches that have been in pressure situations before. It's always different playing for your Country, and there seems to be an added sense of pressure anyway. However, this year, I think is one where the English media and fans will be expecting much more, and some will fancy England to go all the way to the Final.
"I think it will give us all the confidence we want. I think it will make Wayne Bennett realise there is an immense amount of talent and pride in the British game and if, as I think he will, he can get us going the way we need to, who knows? This might be our year, maybe it's the time that England win the World Cup." – Wigan Warriors owner Ian Lenagan.
We may have done the job at the WCC, but now is the time to step it up at the international level. This will give us the confidence we need, and I don't see why England can't go over and defy all the odds and win the World Cup. Wayne Bennett being the experienced coach he is, will see from this the amount of talent and passion that the English players have. It's going to be a tough task, but one that our players will be ready for. We have such a talented team with so many younger players coming through now. The future of our game and team is bright, and things can only get bigger and better from here.