Putting a lock on things are of course the loose-forwards.
A position that, let's face it, features players of any kind, whether they be another prop or half-back that could see further developments in such a position in 2019!
5) Greg Bird
First is Catalans' captain Greg Bird. The 34-year-old helped guide Catalan away from what looked a dead certain relegation to greatness at Wembley stadium.
Though his side are facing a lot of off-field controversy about that, Bird remains a key figure in the Catalan outfit, demonstrating it last season with stats such as 2100 metres, 273 carries and 23 offloads.
A good hard graft from the veteran, showing that there's still life in this old dog yet as he will hope to bow out on a high after a luxurious career.
4) Adam Milner
Fourth place is Castleford's adaptable Adam Milner.
Having being able to rotate between hooker and loose-forward, Milner has proved to be one of the Tigers' most consistent players.
He possesses skill such as quick pace from acting half as well as solid defending, utilising such skills when reverting to loose-forward whenever he's on the field same time as Paul McShane, providing Castleford with more attacking options and something that could improve next season!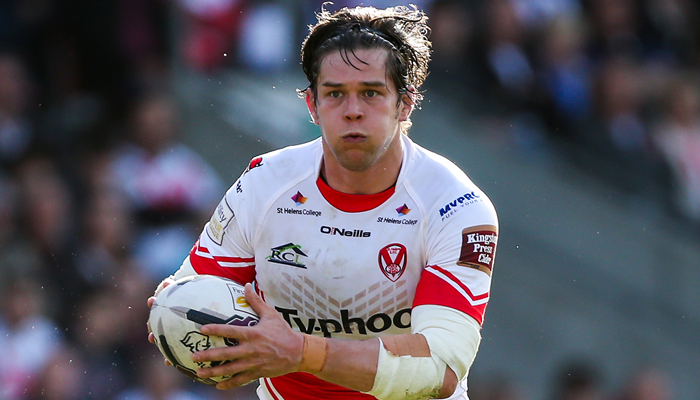 3) Louie McCarthy-Scarsbrook
Next is Southerner Louie McCarthy-Scarsbrook. Soon to celebrate his 33rd birthday on top of his recent new contract with St Helens, McCarthy-Scarsbrook has become a fan favourite with Saints and with good reason.
McCarthy-Scarsbrook was one of their key performers in their dominant 2018 campaign, managing 329 carries, 27 offloads and 2400 metres demonstrated his dangerous attacking ability that saw the Saints as the team to beat last season.
An obvious target now is to go even better and repeat their heroics of 2006, something he will want to crown off when his career soon ends.
2) Ben Murdoch-Masila
Runner-up is juggernaut Ben Murdoch-Masila. Though usually a second-rower, he drafted to loose-forward a lot last season and could very well again in 2019.
The 27-year-old has thrived since arriving from the NRL, helping Salford up in to the top four after a finish in the Qualifiers and repeating such a feat with current club Warrington, all this on top of his international selection for Tonga.
He owes his sheer power with ball in hand, having prized open the opposition countless times and this is something he will surely continue in 2019!
1) Sean O'Loughlin
Finally, a player from the club many love to hate in Sean O'Loughlin.
The 36-year-old faced criticism for being a "Mr. Sicknote" last season but regardless, still managing 20 appearances and another Super League title certainly silenced a few.
His presence and leadership on the field is what drives Wigan forward, even his skill with ball in hand and strength when taking a ball in.
Approaching the end now of what has been a fantastic career, O'Loughlin is easily another one to watch and fear in the new season!