Next on our series of 'Top 5', we look at the top wingers in the Super League.
5. Ryan Hall
The "world's greatest winger" is still making inroads at the ripe age of 30.
Hall has become internationally recognised over the years with his size and strength giving him an edge in defence but his speed still allowing him to score tries galore.
This season, Leeds are not at the level expected but it isn't due to Hall's lack of trying.
He leads the league in meters made, with solid kick returns and runs up the middle, and has eight tries to his name along the way.
4. Liam Marshall
Marshall blasted onto the championship scene in 2016 with a memorable season for Swinton Lions.
In 2017, in just his second appearance in the cherry and white, Marshall strolled in four times against Warrington.
Marshall started the season out of favour at the Warriors with Joe Burgess and Tom Davies taking the starting spots, but after ten tries in twelve appearances, he has forced himself into the starting spots.
The speedster has become much more reliable in defence, and his agility and fancy finishing make him almost unstoppable in attack.
If the Wigan side can re-capture their form, it will surely mean more tries for the young winger.
3. Joshua Charnley
It seems stupid to be considering Charnley as one of the league's best wingers after such a short spell back but his contribution is hard to ignore.
His return to Super League may have come as a shock but he is a figure a lot of Super League sides know all too well, after his spell with Wigan.
The pace and power of Charnley has helped his Warrington side reach the top 4 which also makes them serious title contenders going into the back half of the season.
To have contributed so much in so little time is testament to Charnley's character and if he continues to perform in the long run, he won't be too many short of top try scorer, and his side may have brand new silverware to go with it.
2. Regan Grace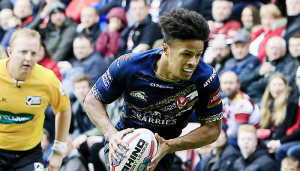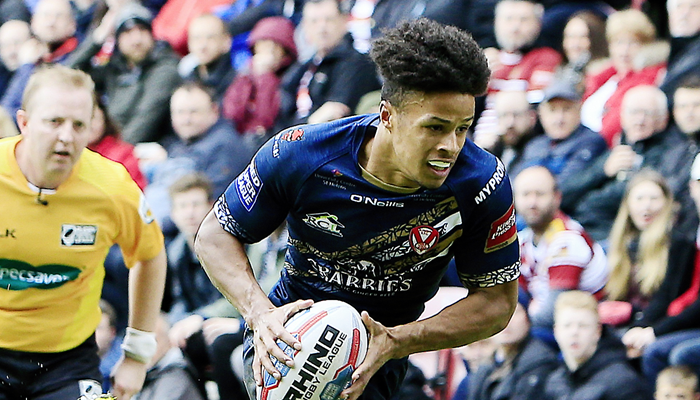 This young talent is setting himself standards that seem impossible to keep up, and then he goes and raises the bar.
Grace may be finding more space due to his half back/full back combinations but when he's in the space there's no stopping the flying winger, even if it means summersaulting across the white line.
Quick feet, speed, ball returns and acrobatic finishes have become the trademark of the Welshman, and it doesn't seem like it's slowing down any time soon.
Although thhe young man has quality on his inside, I imagine he will become a more pivotal part of the St. Helens piece come the end of season and it is there were his true quality will be tested.
Considerable mention – Joe Burgess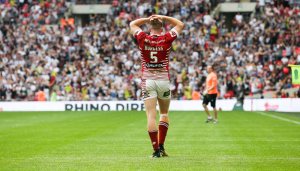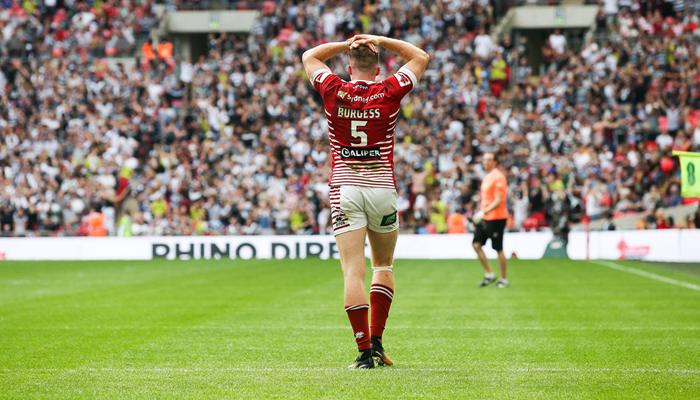 It seems Burgess hasn't caught a break since his return from the NRL in 2017.
Last season niggling injuries stop Burgess from hitting top form in a Wigan side that underachieved in many aspects.
This season was a whole different story with Burgess knocking up 8 tries early doors and looked as fit as ever, until a season ending injury stop him in his tracks.
Burgess' speed, tough running and ability in the air made him one of the best in the competition but it wasn't to be this year.
We hope to see Burgess back fit and hitting top form into next season, performing for both club and country.
1. Fetuli Talanoa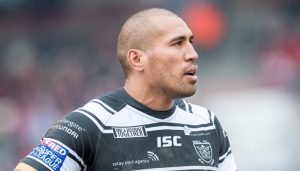 Talanoa has been hit with an ankle injury which is why this pick may seem bold, however, Talanoa is still the leading try scorer compared to his fellow wingers and has been a key figure for Hull FC.
Talanoa's prowess in the air and his hard hitting on the ground make him a difficult opponent to face but a dream to play alongside.
Players like Marc Sneyd and Albert Kelly will thank their lucky stars to have someone of Talanoa's quality out wide, making last tackle plays easy to set up.
What isn't missing though is his ability to break tackles and squeeze into the corner in tight situations, which makes him a match winner, something that Hull FC are desperate for at this moment in time.
If Talanoa returns as initially expected, I believe he will continue his try tally to lead Hull into a top 4 spot, and maybe even a visit to Old Trafford.