I would make a case for this to be the hardest list of them all, based purely on what you believe a good loose forward's job is. The position has become ambiguous and so this will be based on who I believe has done the best job whilst either consistently or sporadically playing at the no. 13 position, because of that the considerable mention section will be left out.
5. Sika Manu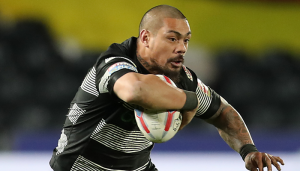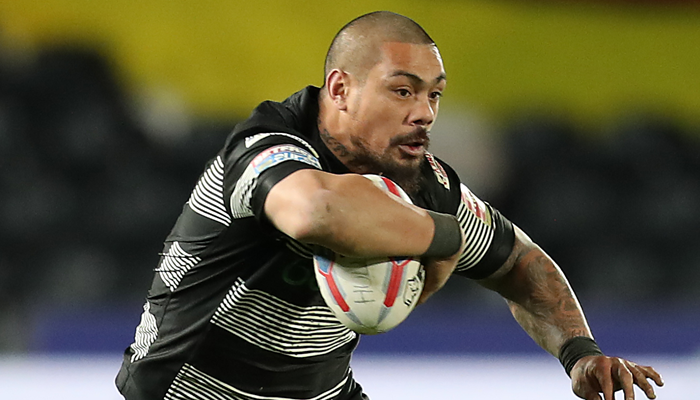 Tonga's captain has played a handful of games at the lock position as Hull rotate the role frequently, that with their injury woes. Manu has put together some impressive performances however, and every carry is vital going at over 7 metres a carry.
Big and powerful, Manu's style is similar to that of his Tongan teammates, run hard and hit big.
He has been an impressive figure ever since his signing for Hull FC and continues to impress in the Super League, this campaign.
4. Adam Cuthbertson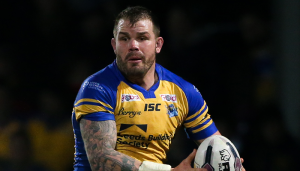 Prop turned hooker turned loose forward, over the years Leeds have been good at effectively using the versatility that Cuthbertson has in his locker.
In his time at loose he has been able to open the middle of the park with an extra runner and good ball skills.
Leeds have been struggling this season and it may be time for players like Cuthbertson to find a permanent home, and in this case loose might be the best option for the champions.
3. Ryan Hinchcliffe
Signing as a recognised no.9, Hinchcliffe has played most of his games this season at the no. 13 spot, playing as if Huddersfield have an extra half.
Huddersfields woes were severe at the start of 2018 but over time the combinations seemed to have sat better with Hinchcliffe an extra option in a set play.
He is also no stranger to a bit of hard defence, making his presence felt wherever he is across the line.
It seems Huddersfield are in a positive patch and it may be a good plan to keep the Australian in the loose role.
2. Adam Milner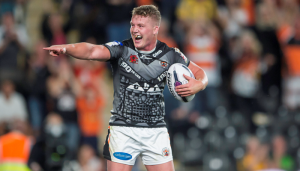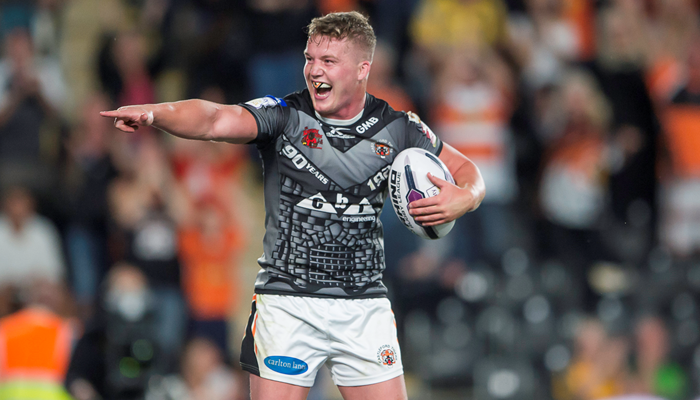 This is the first player, I would say is an out and out loose forward, with everything in his locker.
Milner has impressed all season, with the ability to hit up hard, a strong step to evade defences and good ball skills to allow his backs time with the ball.
Castleford's loose has also hit almost 500 tackles and is a reliable figure in the defensive line, making him a top asset for the club, and with Sean O'Loughlin reaching his final years, will an England call-up be on the cards?
1. Sean O'Loughlin
England great, Wigan Legend and all around good guy, Sean O'Loughlin continues to lead the league as the stand out loose forward, even at the age of 35.
Not as effective as he once was running the ball, Lockers has created an element to his game that others struggle to compete with.
Willing to put his hand up at any time, he also has an outstanding passing game, meaning defensive teams are wary to commit too many men, as well as, being a strong and reliable defender for club and country.
It is fitting, at the start of the international week, we talk about the England captain and the influence he has as a leader, not needing to even look further than a couple of days ago, where his leadership skills and assist in the final minutes steered Wigan out of a sticky patch.
Upon his retirement he will be remembered as an English great after lifting the Baskerville shield in 2015, a Wigan legend as good as any that have worn cherry and white, and 'probably' the best loose forward Super League has ever seen.