Leeds Rhinos head coach Richard Agar has confirmed that captain Luke Gale has suffered a torn pectoral muscle in pre-season and is expected to be out for at least nine weeks.
The 32-year-old is due to undergo surgery on the injury next week but his recovery time means he is likely to miss the opening round of Super League on 11 March.
It's a frustrating start to pre-season for Agar and his squad but he's confident the scrum-half shouldn't miss too much action.
"His enthusiasm got the better of him in the gym and he's torn his pec through just lifting in the gym," Agar confirmed. "It's one of those things. He'd fully warmed-up, wasn't overdoing it weight-wise.
"It's a really tough one to happen in the first couple of days but I guess if it's going to happen, better it happens now so that we can get it fixed up.
"The injury's a three-month injury but it can be rehabbed. Once they get the operation done, which he's getting done early next week, there's a possibility that nine or ten weeks is the target date for him.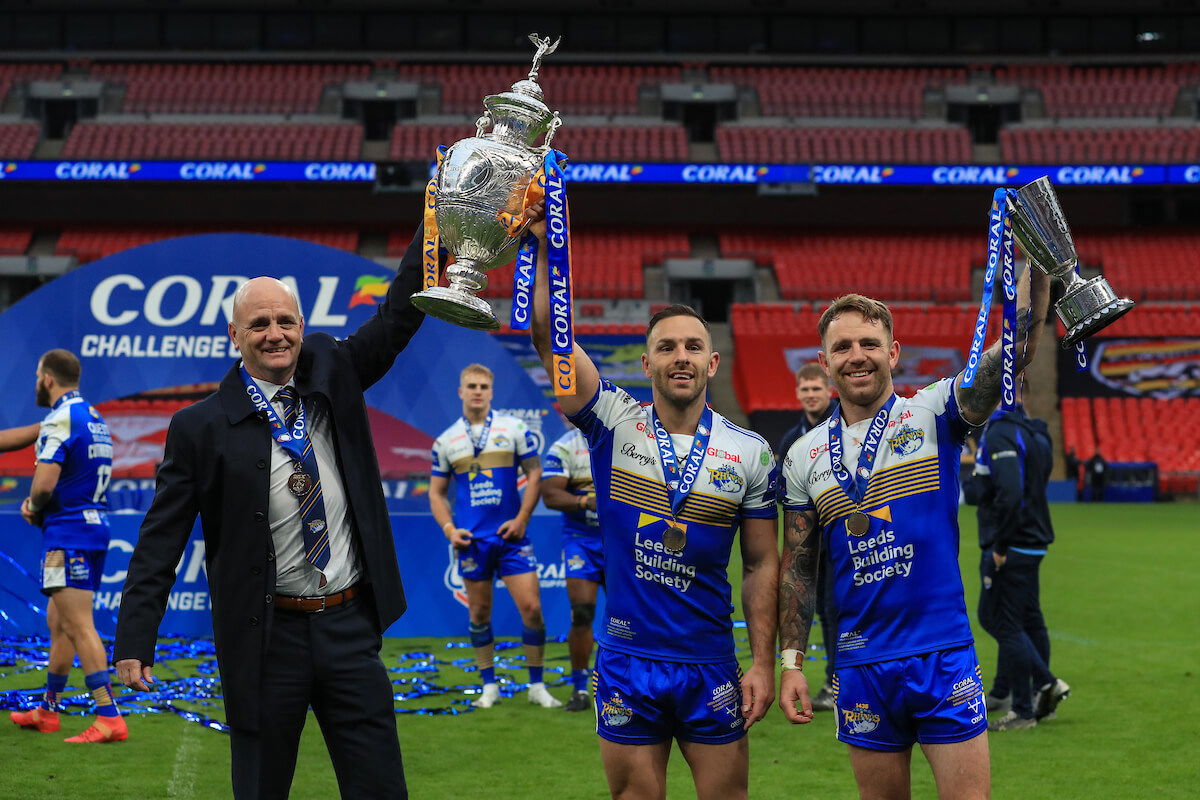 "He's on the back of a really enjoyable year, one where he got to lift the Challenge Cup for us. He was absolutely buzzing about coming in this year and to cop for something like that so early is disappointing and a frustration but it's the sport we play and unfortunately, every now and then, you get instances like this.
"After the initial disappointment, he's got his head around it, we all have. It's going to be unlikely he makes the start of the year but he won't be too far off. If it's three months and we're good enough to shave a week or two off that, he's not going to miss too much football for us."
In more positive news, centre Harry Newman is recovering well from the horrendous double leg break he suffered in September, while three other outside backs are also on the mend after undergoing shoulder surgeries in the off-season.
Agar says he's been impressed with 20-year-old Newman's attitude but insists the club will take their time before getting him back on the pitch.
He added: "Harry Newman's really in front of where he needs to be with his leg. We're not going to rush him back but he is buoyant and positive.
Just 105 days after his double leg break last season, great to see @Harry3Newman take his first step back on a rugby field this afternoon

➡ Watch our chat with him afterwards here https://t.co/sUDZZrp5sG pic.twitter.com/Wv10Q45K0v

— Leeds Rhinos (@leedsrhinos) January 7, 2021
"Harry's on his feet and back on the training field. He's not running and joining in with us but he's able to do a few static skills and stuff like that, which obviously just from a mental perspective too is a sign of progression for him.
"But I will say he's handled the time off, the injury and literally attacking what he's got to do day-by-day very, very well. It can be a really difficult period – training on your own after such a huge traumatic injury. I think the way he's dealt with it has been remarkable for such a young bloke.
"And Jack Walker, Alex Sutcliffe, Luke Briscoe all had shoulder operations, so they've got their own little gang going in terms of training. We've set all three of those guys a challenge to be fit for Round One, so fingers crossed."