I'm Welsh. There's no debate about it as my parents and grandparents were all born in Wales except for my Grandma who was born in Walsall but moved to Wales when she was about 9 and lived the remainder of her 86 years in Wales. This means I don't have a choice when it comes to choosing which team to support in international sports. At times this can be difficult. For example, we traditionally boycott the soccer World Cup in protest at having been beaten in most of the qualifying games. Our rugby union team is often romanticised, but we still have the inferiority complex that comes with having England as our nearest rival. The Stereophonics once famously sang a song that typified the way many Welsh people judge success in the former 'amateur code'. It was called As Long As We Beat The English. Our other sports successes over the years have tended to come in individual sports like snooker, boxing, darts and Taekwondo. All of which gives us a great deal of pride. Thankfully that isn't where the tale of Welsh sporting pride ends. You see, rugby league is my sport and, happily, there's much to be proud about.
We were one of the first nations (along with New Zealand) to ever contest an international rugby league game. We got to the semi-finals of the World Cup in 1995 and 2000. We're proud to list some genuine legends of the game as our own, such as Billy Boston, Jim Sullivan, Lewis Jones, Jonathan Davies and Keiron Cunningham. And yet the Rugby League International Federation (RLIF) sees Wales and every other nation apart from Australia, New Zealand and England as a 'Second Tier Nation'. Sorry to break this to the RLIF or anyone else but when I see 'Second Tier' I read 'Second Class'. (In fact, that's a lie. I actually read 'A Bit Shit'). I don't regard myself as a 'Second Tier' citizen in anything. Well, apart from swimming. I'm probably a 'Second Tier' swimmer, thrashing around without much idea of how it's done and hoping my inadequate splashing will prevent me from sinking without trace. My swimming technique isn't something I wish for the proud history of Wales Rugby League to be compared with and I'm hoping no other nation at this year's World Cup wants that indignity either.
The grading of rugby league nations in this manner is accompanied by a rule that has led to some controversy in the build up to this World Cup. I know how fans feel about the rule that allows a player omitted from any of the 'Big 3' nations to then make himself available for selection for any 'Second Tier' nation he qualifies for through 'heritage'. After all, quite apart from being a Wales Rugby League fan I'm also a younger brother. The days are long gone when I inherit cast offs and hand-me-downs, but the memory is still vivid. I can understand the reasoning behind these rules to an extent, too. The RLIF want the World Cup to be as competitive as possible with as many stars taking part as possible. The only trouble is that this isn't like The Oscars where you can invite whoever you like and the only condition is that they have to wear a posh frock. I don't want to see Craig Kopczak in a posh frock, I want to see him there because he deserves to be. In 2008 we weren't good enough and didn't get to the World Cup. It stung, such is the nature of competitive sport. It's policies like this that were the reason George Best and Ryan Giggs never play in a soccer World Cup. That's how it should be, difficult to accept as it is when we miss out.
It may come as a surprise to those that see Wales as a 'Second Tier' nation that it hurts whenever we see Tyson Frizell pull on the green and gold of his native Australia. I realise that Frizell was making Wales a stronger team by turning out for us in the 2011 Four Nations and 2013 World Cup. Yet the feeling of being used as a stepping stone to a more successful nation hurts like you wouldn't believe! It's like we're the Jennifer Aniston and Australia are the Angelina Jolie to Frizell's Brad Pitt. We're forced to accept that the countryman we once cheered is now in bed with a better-looking rival with much better prospects. And that's just what I feel as a fan. Imagine what it must be like for a player! To represent your country is the greatest honour in the game. Some would gladly give their life to have that chance. I can't even imagine the frustration a squad player must experience knowing their shirt has been taken by someone that isn't quite good enough for, let's say, England but fancies a game in a World Cup so will turn out for a country their grandmother happened to be born in. These players are being encouraged by RLIF rules to take us 'Second Tier' citizens for a ride.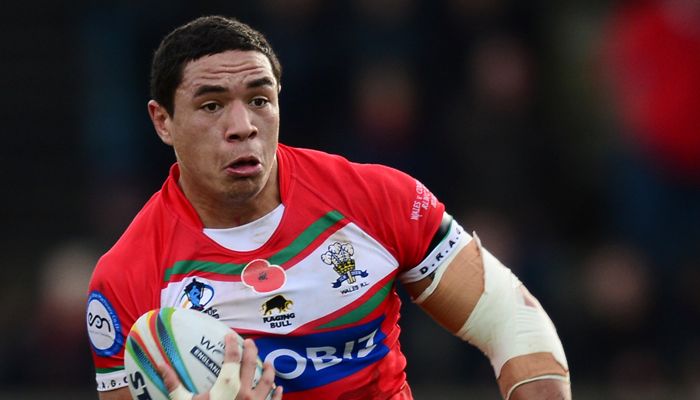 The rule is open to blatant abuse and disregard for national identity that is borderline offensive, such as the case of Wigan hooker Mickey McIlorum. Don't get me wrong, I'm a Wigan fan and as such I'm pleased to see McIlorum get recognised at international level. Yet in 2008 he represented Ireland at the World Cup, then in 2013 he then turned out for England. This year he's Irish again. I've got several friends that are either Irish by birth or second (even third) generation. Several could claim dual nationality, but they don't. Ask them what nationality they are and they'll give you an answer without hesitation: Irish. So how must Irish fans and teammates feel knowing that McIlorum is back? The guy that chose not to represent them in 2013 in favour of wearing a shirt emblazoned with the St George Cross. The guy that chose to sing God Save The Queen. The guy that helped England humiliate Ireland 42-0 in a group game. The guy that celebrated that victory. It's difficult to imagine Roy Keane welcoming him back to an international team after that if he was an international soccer player.
Much of the reason for these rules is so that players can play representative rugby league in Australia. Semi Radradra is Fijian and so represented Fiji in the 2013 World Cup but was eager to play State Of Origin rugby for New South Wales, primarily because it would have been worth a fortune in endorsements. However, he was ineligible to play State Of Origin as he didn't play for a junior team in the state before he was 13 years old. The rules to qualify for a country are different. They don't just involve where your parents or grandparents were born, they also include residency. That residency rule was enough to qualify Radradra to represent Australia but not New South Wales. Am I the only one that thinks it weird that a domestic competition like State Of Origin has more stringent qualification criteria than an international competition? That's like being allowed to go on holiday to France but not being allowed into Calais! Of course, Radradra has now retired to play rugby union in France after representing Australia only once. Not much consolation to whichever player had their dreams of earning a cap denied in order for Semi to enhance his marketability, but at least the former Paramatta man is no longer an obstacle for those trying to get international recognition for the right reasons – those reasons being that they're actually Australian.
Happily there seems to be a cause for optimism among us 'Second Tier' nations. Our big hope comes from the unlikely source of Tonga. In what the BBC described as "Eight New Zealanders and one Australian have switched allegiance to play their international rugby for Tonga" NINE TONGANS chose to represent their country at this year's World Cup instead of playing for either New Zealand or Australia. For years Tongans have had to watch with frustration as stars such as Lesley Vainikolo and Fuifui Moimoi have deserted them to earn representative honours with 'bigger nations'. To be fair, Tonga have only been competing in international fixtures since 1986 so there wasn't actually a team to aspire to for previous generations. Nowadays it's different. This year the likes of Jason Taumalolo, Manu Ma'u and Andrew Fifita have chosen to represent Tonga at the World Cup. It's caused controversy, with Kiwi coach David Kidwell on record as saying the players have not given him a reason for their decision. I would suggest to Kidwell that their reason is that they're Tongan. I realise none of those mentioned were born in Tonga but they do have Tongan parents and evidently feel Tonga is their homeland. Jesus Christ was born in a stable but it didn't make him a donkey, did it?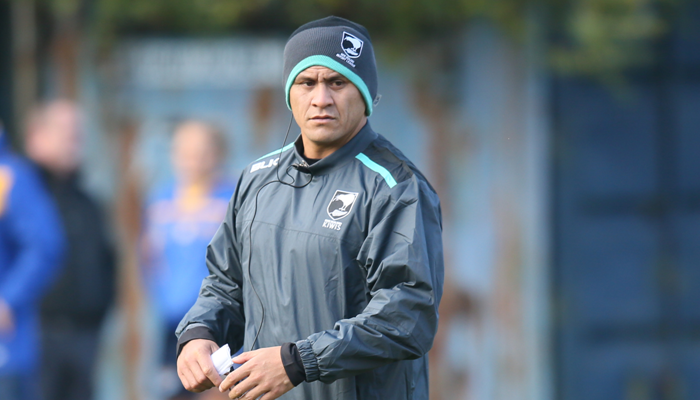 Some of those Tongan players are facing a backlash due to another problem facing 'Second Tier' nations, especially in the Pacific Islands. There has been a lack of an international calendar to give them the opportunity to regularly represent their countries. If you simply don't know whether your country will play internationally again during your career then of course you'll be drawn to one of the 'Big 3' so several, including Manu Ma'u, have represented either New Zealand or Australia previously. However that lack of long-term international planning seems to have been addressed when the RLIF finally announced a long-term international calendar back in March. For years they have seemingly adopted the approach of writing fixtures on the back of a beer mat and giving nations around two months' notice of fixtures. Some nations got no fixtures at all. The contrast with rugby union could not have been starker. That was addressed earlier this year when the RLIF gave us a calendar going through to 2021, including tours for the Kiwis, Kangaroos and the resurrected Great Britain and Ireland team. Crucially for us 'Second Tier' citizens, they also acknowledged that they need to help develop our national teams. In announcing the calendar, they promised to strengthen existing regional competitions across Europe, Asia Pacific, the Americas and the Middle East / Africa. They also authorised the creation of a dedicated mid-season international weekend to incorporate the current Pacific Test series. That commitment is potentially even more crucial to the future of the international game than this World Cup. With Toronto looking likely to be joined by New York, having regular international fixtures to back them up will give the game a much larger presence in North America ahead of the 2025 World Cup.
The calendar announcement could have helped persuade some to represent Mate Ma'a Tonga in this World Cup. If the team perform well they could be a lingering presence at the top of international rugby league for years to come, having inspired a generation to take up the sport. In other nations like my own Wales we want to keep hold of our young talented players. We don't want players like Regan Grace to qualify for a 'better nation' through residency. We need those players to build our nation so that we can compete. If we can point to Tonga as an example of what can be achieved by holding onto our best players then we stand a much better chance. Even if we get hammered by 'better' nations I want a team that gets equal billing with any other country, just like happens in soccer and rugby union. I want my national team to be represented by people that aren't likely to bin us off when a better offer comes along. If a future player feels he has a better opportunity of success by representing somebody else's country and we can answer their concerns by saying, "Remember what Tonga did in 2017 when they had their best players playing for them?" that would be great. That's why I'd love Tonga to do well in this World Cup, though obviously I'll be cheering for Wales. Despite what the RLIF may tell me, I don't have a choice.