Halifax have confirmed that former fan favourite Sam Barlow is training with them as he looks to make a return to rugby league.
Barlow was once regarded as one of the best forwards outside of Super League, but received a four-year ban from any sporting activity in 2016 for assaulting an anti-doping official.
His ban is now close to completion, meaning he is free to make a return to playing for the 2020 season.
Before his ban, the 31-year-old made over 160 appearances for 'Fax, Sheffield, Featherstone and Leigh.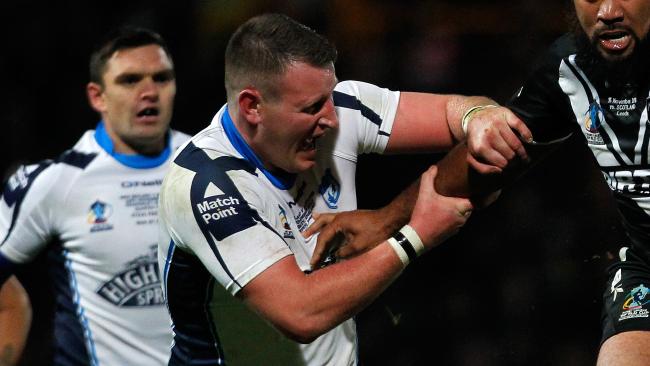 "After this mornings brief announcement, I would publicly and personally like to thank Halifax RLFC and Simon Grix for allowing me the opportunity to train with the team, until my official ban is up in a months time," he told the 'Fax club website. "Until then I won't be making any further comments regarding my future."
Halifax head coach Simon Grix added: "Four years is a big punishment and a long time out of the sport, covering what probably should have been the best years of his career.
"A fit Sam would certainly be an asset to us, but there's a long way to go and a lot of bridges to cross before then.
"He can't sign a professional contract until next month under the terms of his suspension, so we'll see how things go over the next few weeks and go from there."