England fall short
I thought we were unlucky. As far as performances against the Aussies go, it was nowhere near our worst and I think there will be plenty of positives for Wayne Bennett to take away. McGillvary and Hall on the wings were superb, while Widdop and Gale combined well to lead what was a neat and structured attack.
I'm expecting a bit of a re-shuffle for the Lebanon game. The likes of Ratchford, Percival and McMeeken should all get a run out, while George Williams deserves a shot in the halves. The big call, however, will be who wears the no.11 shirt. Sam Burgess looks to be out for the rest of the tournament and while it's a big blow for England, there's now a chance for someone to try and fill his boots.
PNG are dark horses
I can't be the only one mightily impressed by the Kumuls' performance against Wales. The pace they played at was blistering and they didn't give their opponents an ounce of breathing space. The PNG Hunters contingent were extremely dangerous, but add in a host of NRL and Super League stars and their quality goes up a level.
The combination of David Mead and the Boas brothers consistently tormented John Kear's men, while PNG's four hookers (yes, FOUR) really sped things up down the middle. The atmosphere in the stadium is another thing to applaud. It was a sell-out crowd in Port Moresby and was the first of hopefully many magic WC moments. Their dynamic style worked against Wales, so it will be interesting to see how they fare against some of the stronger sides.
Cedars full of excitement
At the start of round one, no one would have billed Lebanon's clash with France as the game of the weekend, but that's exactly what it was. It went right down to the wire, with two tries in the last five minutes clinching the game for the Cedars. For me, though, it's no surprise that Brad Fittler's team produced such a good display, especially with the calibre of their squad.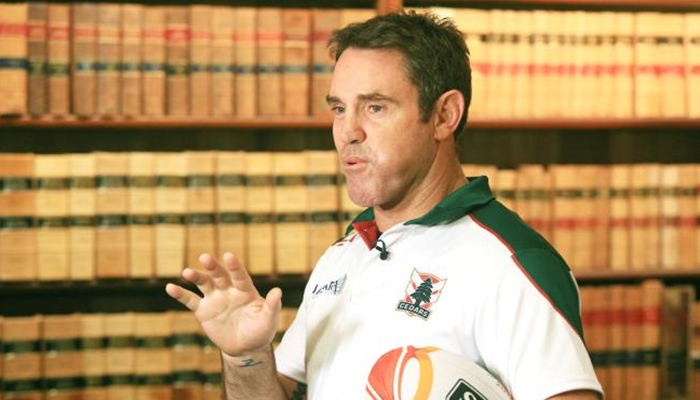 While everyone talks about the likes of Moses, Farah and Mannah, there's plenty of talent elsewhere in their line-up. Rookie Wests Tigers forward Alex Twal was a standout, making 151 metres and 34 tackles, while Parramatta Academy fullback Anthony Layoun and South Sydney's Adam Doueihi both scored crucial tries. While they may not actually challenge for the title, Lebanon are certainly  no slouches and will be exciting to watch over the next few weeks.
Injuries plague first round
The only thing to put a downer on the weekend was the amount of injuries. Four big players won't play again this autumn, while there are a couple that are outside chances of making it back for the finals.
Gerard Beale (leg) and Kane Evans (wrist) both suffered serious breaks, Jake Trbojevic tore his pec, while Italy's WC hopes have been dashed with the potential loss of both first-choice halves Jack Johns (broken arm) and Terry Campese (calf strain). Elsewhere, Sam Burgess is set to be out for four weeks, while Wales seem to have a handful of concussion problems after their clash with PNG. So, is this some kind of new curse that's fallen on the competition? Or is it just a sign of how intense and brutal the next month-and-a-half is going to be? Fingers crossed for the latter!
RL heads to Bristol
It was a weekend of mixed opinions in the south of England, after it was revealed League 1 will lose two of its expansion clubs next season, before a new one is introduced in 2019. Gloucestershire All Golds and Oxford will make way for a new proposed Bristol-based franchise to be built up.
While it will be good for RL to try and crack another southern area, the situation with two other clubs could have been handled better. We now have 40+ players who are without clubs for next year, while the majority weren't actually told about the move prior to the RFL's statement on Thursday morning. It's sad that some of our best southern talent will now be forced to either play Rugby Union or drop out of the game altogether, when it probably could have been avoided.