Wakey need to be an 80-minute team
Regardless of whether they make the playoffs or not, 2017 has been a great year for Wakefield. For a team that were in the Million Pound Game two years ago, to be where they are now is a huge achievement. While they've still got a chance of making the top four, Chris Chester's big focus will be on next season, where he will no doubt be looking for even further improvement.
One thing they need to brush up on is their game consistency. Over the past two weeks they've suffered heart-breaking losses at the death, leading for much of both games but losing concentration late on. Ultimately it could cost them a playoff place but they should only learn from their mistakes. The skill and ability is there, they just need to keep it up for the full 80.
Barba finally coming good
The Aussie fullback has been quite a regular feature in my column over past weeks. Up until now he hasn't really lived up to the hype St Helens gave him, delivering pretty ordinary performances against Wigan and Wakefield.
The former Cronulla, Brisbane and Canterbury man seems to be brushing off the ring rustiness, however, after playing a key role in his side's 40-16 win over Huddersfield. He showed the kind of attacking prowess that made him such a big name in Oz, scoring a try and having a hand in two others. He's not back to top form just yet, but is certainly showing signs of improvement.
Catalans in serious trouble
The Dragons' latest result was yet another sign that they are in serious risk of the drop. Brayden Wiliame's late try and Luke Walsh's conversion clinched their side a win against a Hull KR side missing 12 first-team regulars.
Such a win would be commended against a strong Super League side, but against a Championship team with such a weakened squad it's simply not good enough. The writing has been on the wall for Steve McNamara's team for some weeks, with every promise of improvement being disproved by a poor showing the following week. They scraped a result against London a few weeks ago, but have suffered heavy losses to Leigh and Warrington. They face Widnes next week, with the loser condemned to the Million Pound Game against the Centurions, so a serious change in attitude and form is needed if Catalans are to secure their Super League status.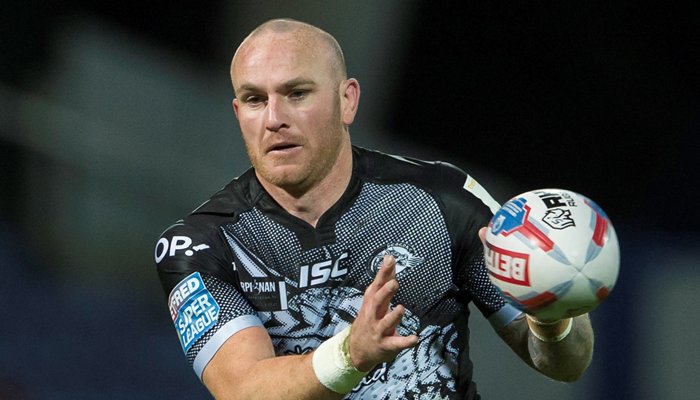 Toronto bring in big names
So, former internationals Ashton Sims and Dave Taylor will be playing Championship rugby next season. Them, along with top-flight veterans Josh McCrone and Olsi Krasniqi will turn out for Toronto next year, as the Canadian outfit gear up for their first season in the Championship and second as a professional side.
They want to be competitive, but is signing a bunch of Australian 30+ year-olds really the way forward? Only three North American natives turned out for the Wolfpack this year, with two of them only getting three games between them. As far as inclusivity goes, that's just not good enough for a club spearheading expansion in a new country. Don't get me wrong, I love the fact that they are spreading the word about our great sport. I just think they need to give their own more of a chance.
Trueman-dous Cas flourish without Gale
The absence of Luke Gale and Ben Roberts probably should have blighted Castleford's performance against Wigan on Sunday. But it didn't. The Tigers once again showed why they are the real deal this year, not least thanks to teenager Jake Trueman.
The 18-year-old scored a remarkable first half hattrick as his side put 38 points past the Warriors. It was a surprise to even see him included, with Daryl Powell backing the youngster over more-experienced Tom Holmes. His gamble paid off, though, and it seems as if Trueman will be filling Gale's boots for the foreseeable future. The true test now is whether or not he can keep up his impressive form.