Life is full of opinions and rugby league is exactly the same.
When thinking of your favourite team, favourite player and favourite game, there is always a considerable bias based on who that person supports or played/plays for.
Well, with the Super League Grand Final enjoying its 25th anniversary – yes the Grand Final is two years younger than the Super League competition – in 2022, people have been putting their 'best Grand Final team' together.
And, it's fair to say that it has created much debate!
BBC pundit and former Bradford Bulls star Robbie Hunter-Paul has been in the thick of that debate after posting his team of 13 stars on social media giant Twitter earlier today.
Here is Robbie Hunter-Paul's team:
However, his team has caused a fiery backlash, with Leeds fans especially taking aim at his decision not to include Danny McGuire.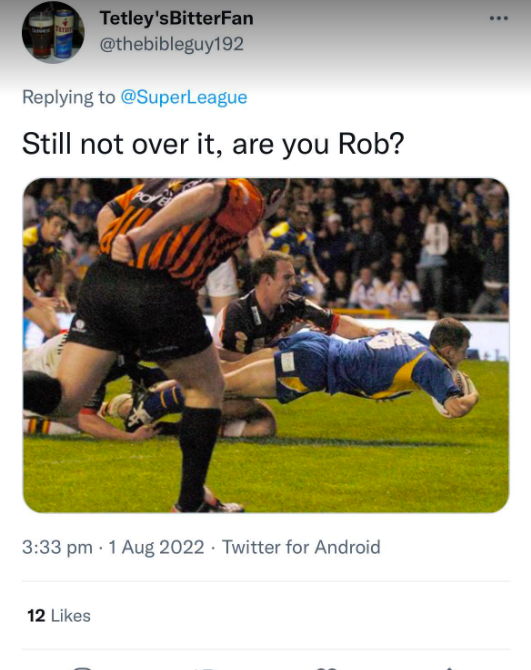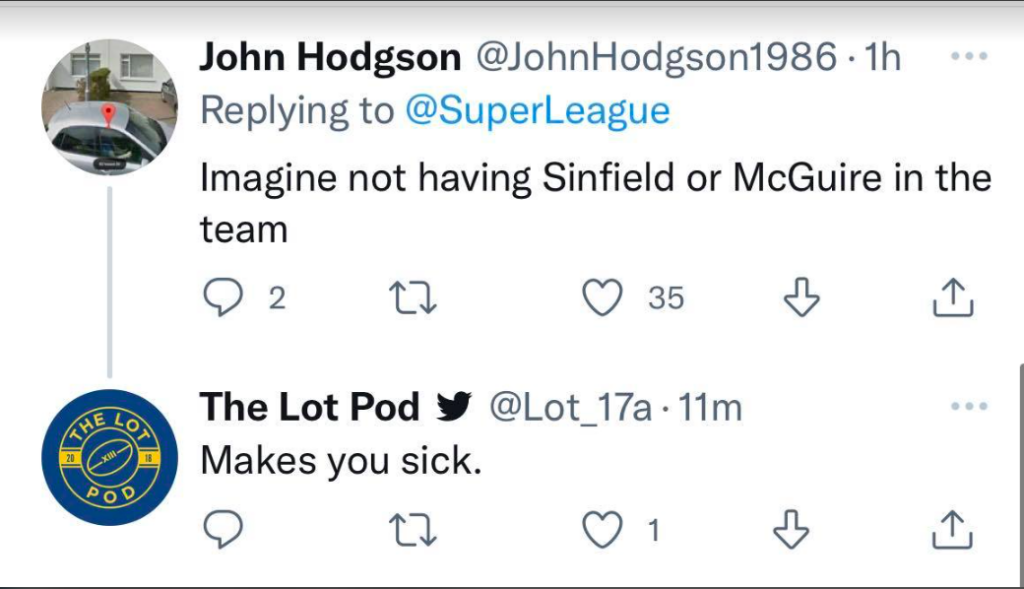 🤣 what is this? Missing About 6 rhinos players who have won 5 or 6 grand finals 😂

— Lee.ds (@anyoldsport) August 1, 2022
How's Danny McGuire not in this team 👀

— J A Green 👌 (@JAGreenSBRP14PG) August 1, 2022
Was the cut off for this list 2011?

— Kes (@kesXIII) August 1, 2022
Hunter-Paul – primarily a halfback or fullback – joined his first English club, Bradford Bulls, at the age of 18. At the mere age of 20, Robbie was named captain by incoming boss Brian Smith and he rewarded his loyalty with some outstanding performances – none more so than the 1996 Challenge Cup Final in which he became the fourth player ever to score a hat-trick, being awarded the Lance Todd trophy in the process despite St Helens winning the final 40-32.
Robbie was the Bulls' top try-scorer in 1996 and still holds the record for the most tries scored for Bradford.
At the end of the 1996 Super League season, Robbie had a winter loan spell at Harlequins, playing ten games before continuing the 1997 season with Bradford. Robbie played alongside brother Henry in Bradford's 1999 Grand Final loss to St Helens, but then won as a duo in 2001, this time against Wigan. Whilst brother Henry left at the end of 2001, Robbie stayed at Bradford until the end of 2005.
In 2002, Robbie secured a World Club Challenge victory as Bradford put Newcastle Knights to the sword 41-26, with Robbie scoring two tries. Becoming increasingly essential for the Bulls, Robbie captained the West Yorkshire side to a famous treble in 2003 with a first-placed finish, a Challenge Cup and a Super League title. By 2004, Robbie had another World Club Challenge winners' medal in his locker as the Bulls beat NRL champions Penrith Panthers.
Though Robbie was part of the Bradford team that lost to Leeds in the 2004 Grand Final, he was there to gain revenge the following year, as his Bulls side overcame the Rhinos 6-15 at Old Trafford. 2005 would be Robbie's last season in Bradford colours, however, and, at the age of 30, the mercurial halfback/fullback moved to Huddersfield Giants.
Injuries had marginalized his playing time in his last season at Bradford, forcing Robbie to play hooker and then as an impact player off the bench. Going to Huddersfield was a way of reigniting his career.
Robbie left Bradford as one of their most influential players ever and rightly earned a place in their Team of the Century, announced in 2007. In his time at Odsal, Robbie had won a remarkable four Super League titles, two Challenge Cups and two World Club Challenge trophies.
In ten seasons, Robbie scored 572 points in 242 appearances – a feat which included 143 tries. 229 of these appearances and 121 of these tries came in the era of Super League as Robbie developed into a devastating line-runner.
Robbie was at Huddersfield for two seasons from 2006 to 2007, scoring seven tries in 52 appearances. In just his first season at the club, Robbie helped guide the Giants to a first Challenge Cup Final since 1962 and, though he scored a try, Huddersfield went down 42-12 to St Helens.
In September 2007, Robbie was snapped up by then-named Salford City Reds. The signing was described as a coup, given that the club had just been relegated from Super League. After one season in the Championship, Salford returned to the top flight in 2009, with Robbie playing 26 games, scoring twice and kicking two goals.
At the end of 2009, Robbie was on the move again, this time to Championship club Leigh Centurions. At the age of 34, Robbie still offered a lot for Leigh and registered 38 appearances in two seasons, scoring seven tries and kicking two goals. Finally, aged 35, Robbie called time on his career at the end of 2011.
As one of the most creative overseas players to have graced Super League, Robbie was always going to earn representative honours with his native New Zealand. For the Kiwis, Robbie made 33 appearances, scoring 13 tries and kicking two goals.