Wigan look to secure not one but two Lam's before the start of the 2019 Super League season.
Former Wigan favourite Adrian Lam looks set for a big return to the DW stadium 15 years after leaving the English side. Lam had a glittering career with Wigan and Sydney, leading to many representational honours including 14 games in State of Origin with Queensland, and is the only player to captain a country other than Australia and be Queensland captain, at the same time.
The Papua New Guinea born half-back made eleven appearances for his country before eventually becoming Head Coach of the Kumuls in 2007. He now looks to start his club head coaching career at the club he knows well.
As good as this outcome looks for Wigan fans, it could become a little sweeter with Adrian's son, Lachlan Lam, rumoured to follow his father across the world. Young Lam made his international debut at the 2017 World Cup, scoring two tries against United States.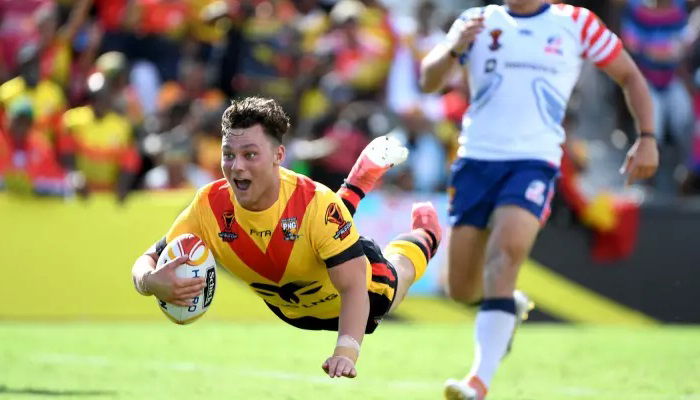 Lachlan scoring on international debut vs USA
A 5/8 like his dad, Lachlan could solve a headache in depth for the number 7 role, with young Josh Woods already causing George Williams problems with good performances in the absence of the star stand off.
At just 20 years of age, Lachlan has time to adapt into a great player and with Adrian as a full time mentor, you wouldn't back against the quality shining through.
No doubt these rumours will be confirmed or denied in a very short space of time, but it leaves Wigan fans purring after disruptions to the back room staff are still on-going post Wane's announced exit.