Hull KR last night went down 46-4 to the Wigan Warriors at the DW Stadium.
But, much of the build up to the game focused on the injury crisis currently flowing through the KR ranks with 16 players sidelined for that fixture live on Sky Sports.
And, to make matters worse, Danny McGuire lost another four men to injury during the game with Lachlan Coote, Will Dagger, Connor Moore and Charlie Cavanaugh all succumbing to problems on the field.
For one of those men – Cavanaugh – the injury was particularly grim.
Reminiscent of when former Hull FC man Joe Westerman dislocated his knee against Rovers a number of years ago and slapped it back in himself, Cavanaugh went down with a dislocated knee and appeared to do just that.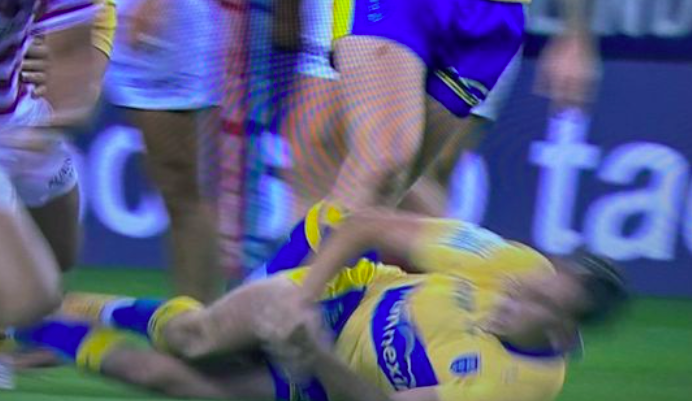 Robins head coach Danny McGuire was left speechless by the injury ordeal currently being faced by his valiant side.
"I might have to dust the boots off. I honestly don't know what to say, but I'm really proud of the lads," McGuire said.
"There has been a lot of adversity over the last few weeks and it's almost unbelievable the amount of people we've got on the sidelines.
"I'm unbelievably proud of them, but Wigan are a good team.
"We did things that we won't be happy about and I don't really know what to say. I've never come across it before – teams get crises but this is on another level and we need to roll our sleeves up for next week.
"The only saving grace is we have a few to come back next week, not certain about who yet. Some are playing through niggles in there too and are sore, but it's crazy. I don't know if it's something we are doing or if it's luck but its challenging."
It's unlikely that those four men taken off will return for next week's fixture against Toulouse Olympique.