They are the players who are most likely to win your team a game, on the other hand they can be the players most likely to snatch a win from your team, with a moment of genuine quality, and right now there is a raft of them already established in, or about to make their bow, in Super League, they are the players who 'Make it Up' on the pitch when it's needed, the ones we all love to watch, who have us purring in admiration, sometimes even when they produce something astonishing for our greatest rivals to beat our team, there's just something you must appreciate about what they do!
So who do we need to watch out for in 2019 and why? Anybody who reads this article will have their own opinions, which I hope you will share with us! I asked my seriousaboutrl.com colleagues, and trust me there were many opinions among us, maybe you will disagree, maybe you will agree whole-heartedly, but I'm going to include a few surprises here.
You all know I'm a Hull FC supporter, so there are a few of our players I'll mention, starting inevitably with Jake Connor, the man who maybe causes the most divided opinion, the biggest wind up merchant who infuriates supporters arguably (very appropriately) more than any other player in the Super League era! But what he also is, is a superbly skilled, outrageously talented player, who can produce a piece of genuine genius to unlock any defence, he also has an eye for a try when getting on the end of a kick, as shown for England against France recently, I'm also sure my fellow Hull FC supporters will remember a ridiculous try he scored in a pre season game against Hull KR in January of this year. Let us also not forget, he is the man who has enough guile and self-confidence to throw the most outrageous dummy, when faced with one of the best fullbacks in the world, in the Denver test match against New Zealand.
Honourable mentions for the Black & White side of Hull, as players who can make it up in the heat of battle, must also go to Albert Kelly, the man with the undoubted X Factor, and I would also put Jamie Shaul in the mix, anybody who, for instance, saw his try at the KCOM Stadium against Wigan in 2017 would surely testify that he has an uncanny ability to do something very different when it's required, although he certainly doesn't manage it anywhere near often enough, one can only hope he will work on improving that part of his game.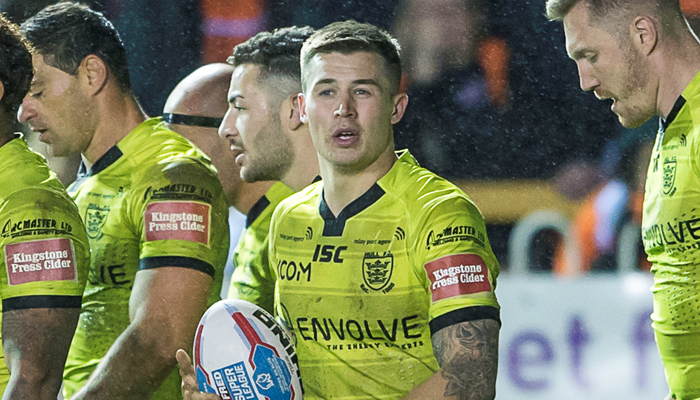 But this article isn't just about my team, as a Hull FC supporter, I have had the privilege of seeing some great players from our opponents, who have done something outstanding, to unlock our defence, providing moments that have hurt, but also had me appreciating great skill. Most of those moments, it is my sad duty to confirm, have come against Leeds Rhinos, at the hands of people like Danny McGuire, Rob Burrow and particularly Ryan Hall, but in 2019 I will be watching out to see how we deal with new boy Tui Lolohea, I have a feeling he will be a massive hit with Rhinos fans and will certainly improve them in the halves, compared to what they had on offer in 2018.
McGuire these days is plying his trade for Hull KR, but he isn't the one I'll watch out for there, neither will I watch out for Josh Drinkwater who, I believe is more of an organiser, and brings the Robins a kicking game they've missed far too much in recent years, no the man in red and white who I believe has all the skills to unlock a defence, is utility back Craig Hall, which hurts me all the more because of his previous connection with my team. On his return to East Hull, Hall really did a job on us in the last Hull Derby this year, with two tries scored pretty much out of nothing.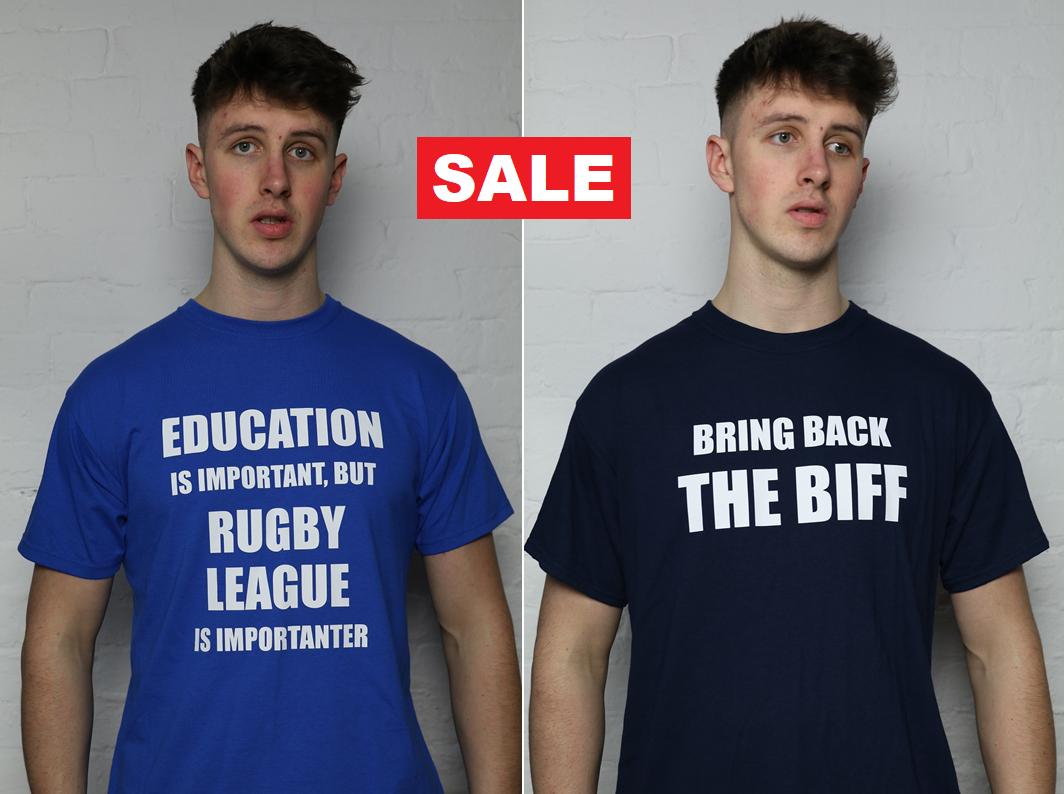 Castleford fans bang on about Luke Gale, and rightfully so, the 2017 Steve Prescott Man of Steel is a great half back, but apart from the very occasional flash of brilliance, I believe him to be much more of an organising player, who expertly guides his team around the park, for me the more creative player at the Tigers has got to be hooker Paul McShane, his try in a thumping defeatattheKCOM Stadium this year, was frankly a thing of beauty.
Some other names that came up in our conversation, which people maybe wouldn't think of usually, are Wigan's Oliver Gildart and Dom Manfredi, with Jarrod Sammut as yet not proven in cherry and white although his time at London Broncos proved "He's capable of the big moments" according to one of our journalists.
With Salford, of course Jackson Hastings is the one to watch, there is a reason why Red Devils fans celebrated when his new deal for 2019 was announced, but another one to keep your eye on is definitely his half-back partner Robert Lui, he has already caused chaos in many games for the side from the AJ Bell stadium.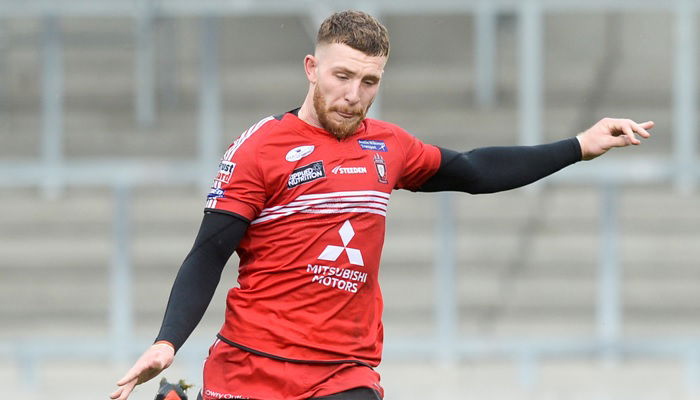 At Warrington, the first name that popped up was Stefan Ratchford, he can certainly have his moments, I think Ratchford is actually a bit under appreciated by most, for all the big star names the Wolves spend big on, Ratchford who has that wonderful utility value, is maybe slightly overlooked, and is likely to be again in 2019, with the arrival of superstar Blake Austin, another one very capable of making it up as he goes along on the pitch.
Another name that must be thrown into the mix, as someone who can produce something different, who again got mentioned in our conversation, is St. Helens and England star, and Golden Boot winner Tommy Makinson, the winger who initially brought a brand of spectacular flying finishes in the corner, to the attention of Super League fans, his sublime try against New Zealand in Denver was another big highlight of 2018 and, relating to something I said earlier, his partnership with Jake Connor for England, was an absolute revelation in the Autumn test series victory over the Kiwis, as the pair of them terrorised their defence on innumerable occasions.
The returning London Broncos also now have an ace up their sleeve, as somebody who can undoubtedly produce something different, although again he maybe doesn't produce it often enough, and that is former Airlie Bird Jordan Abdull, on his day he can certainly unlock the tightest of defensive lines, but for a half-back he does need to produce it more often.
Another former Hull FC player (yes I'm aware I've mentioned a few) is Jacob Miller at Wakefield Trinity, the Australian half-back has enjoyed a resurgence in recent times, and, together with new signing Danny Brough (no I'm not even going to say it this time) they look like a perfectly suited half back pairing, who can definitely make things happen, in the blink of an eye, by producing something that nobody else will see coming.
Challenge Cup holders Catalans Dragons certainly have no shortage of the men who can produce the goods when needed, particularly Australian superstar Greg Bird, Papua New Guinea international David Mead, Lance Todd Trophy winner Tony Gigot and now Sam Tomkins are all players capable of pulling something out of the bag when required, how often they will, and how Tomkins settles into his new side, remains to be seen, especially with the pressure they will be under after their Wembley success!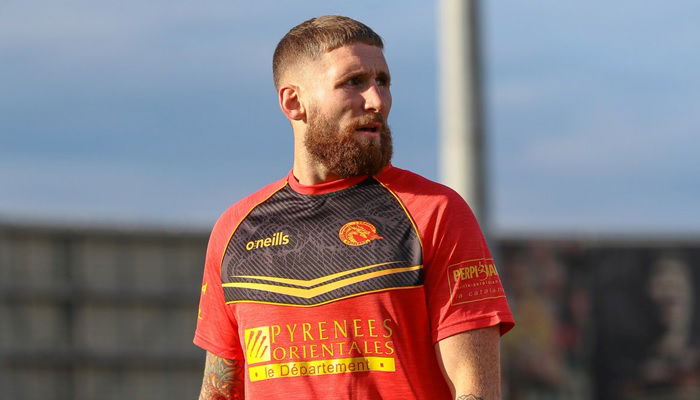 Finally I come to Huddersfield Giants, and once again their main threat will be former Golden Boot nominee Jermaine McGillvary, the extraordinarily powerful England winger, he has certainly had his creative moments and probably will do again in 2019, although it remains to be seen what sort of service he gets on the wing, without the creative influence of Danny Brough, who has of course departed for pastures new? Having said that, Lee Gaskell is likely to be a strong outlet for Simon Woolford's side.
I love to promote a debate, especially about the greatest game on earth, so now I want you to include your players from your team in this, who do you think, that I haven't mentioned here, that we need to watch out for in 2019, as a player who can literally 'Make it Up' on the pitch, we all know there will be a few!