Ex-New Zealand Warriors number nine Isaac Luke has claimed – in a series of tweets that have since been deleted – that Cronulla players are fed up with Will Chambers and his sledging of opponents.
First, Chambers and Dylan Walker had a set to in Manly's victory over the Sharks, with Paul Kent revealing on NRL360 that Chambers had laid into Walker about his off-field problems.
Then, the Cronulla centre got into the head of Warriors forward Kane Evans in the Sharks' narrow victory, with the latter throwing two punches in a riled-up fashion.
Chambers is well known for his antsy side of the game, often getting under opponents' skin with both his words and actions.
However, Luke tweeted that Chambers was getting on the nerves of his teammates and not just his opponents.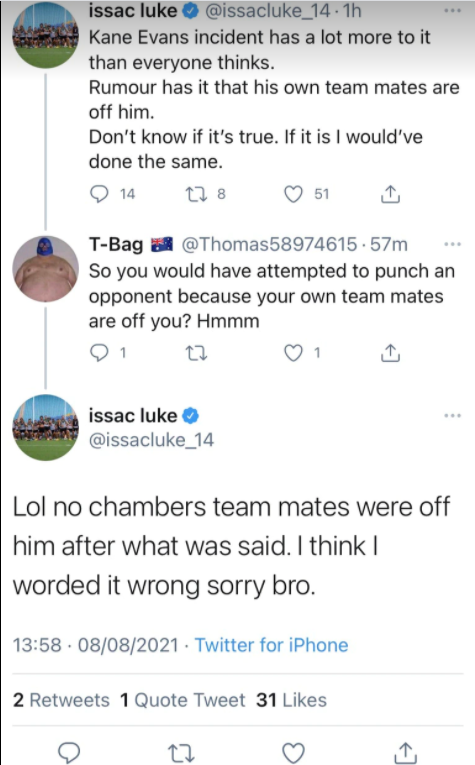 It remains to be seen whether what Luke has claimed is true, but it will be interesting to see how it all unfolds.