NRL star halfback Jack Wighton has slammed the COVID-19 vaccine after it was revealed that the governing body will ban players from clubs, pubs and even cinemas in a hefty crackdown.
Pubs, nightclubs and even cinemas are off the table and NRL stars will need people visiting their house to pass a rapid antigen test before they arrive as part of an attempt to ensure the season goes ahead as normal – which is still two months away from starting.
And, all 16 NRL clubs have been ordered to delay their return to pre-season training as the ruthless restrictions come into being, according to the Sydney Morning Herald.
But, that hasn't gone down well with Wighton who commented: "Thought I was getting the stupid vax so I didn't have to do another year of this sh*t."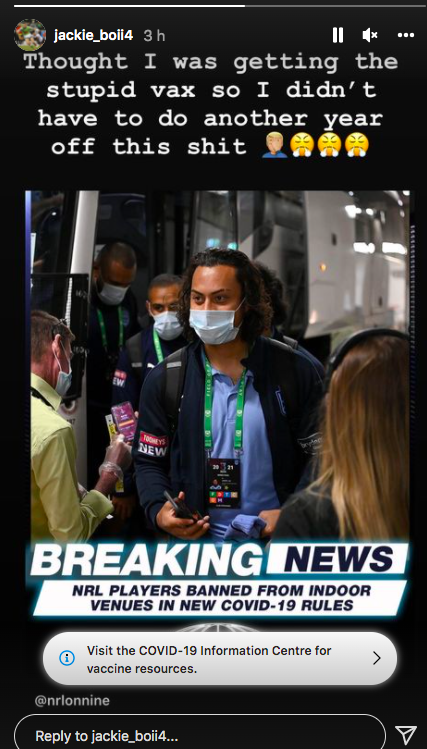 Wighton hasn't been alone in his outburst, with North Queensland Cowboys' Kyle Feldt also professing his own disgust.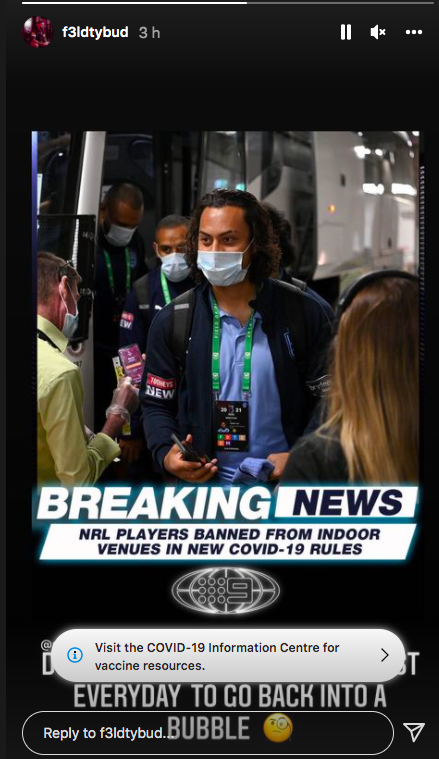 Of the 480 players to return to pre-season training after the Christmas and New Year holiday period, only a tiny handful remain unvaccinated, with only former Brisbane Broncos forward John Asiata walking away from his contract with the Canterbury Bulldogs because of the vaccination stance.
If that isn't enough, all players will be asked to take a RAT before entering training each day, and even members of their own household will need to prove a negative test before the player involved can return.
The NRL's hard stance is in contrast to Super League's, which has recommended all players get the vaccine, but there has been no inkling that it will be made mandatory.