Hull FC head coach Lee Radford has given his first press conference leading up to the 2020 season, as his team prepare for an assault on all three trophies.
Radford enters his sixth season in charge at the KCOM Stadium and will be aiming to get the club back on the trophy trail after two years of inconsistency.
He will be bolstered by some impressive arrivals, with the likes of Josh Jones, Manu Ma'u, Mahe Fonua, Adam Swift and Ligi Sao, hoping they can help turn the Black and Whites into serious contenders.
So as the long-serving FC coach began chatting, the media gathered and the 40-year-old was full value as always as he shared his thoughts on anything and everything.
Putting 2019 in the past
The Airlie Birds showed promising signs in 2019 but ultimately fell short, losing in the Challenge Cup semi-final before a late-season collapse saw them miss out on the playoffs.
After such a poor end to a season that once promised so much, 'Radders' says his players are looking forward to getting back out on the pitch.
"Pre-season has been good," he said. "Everybody's just gradually coming back in and we're up to week five I think now. It's almost the second phase of leading up to Christmas.
"The first week of January the games begin, and all the fun starts again."
Return of fan-favourite Fonua
As mentioned, a strong recruitment drive has seen a number of new faces at the KCOM Stadium, but also some old ones, following the re-signing of Mahe Fonua.
"He's come in and picked up where he left off I suppose," Radford told me. "He's good for us, because he's vocal.
"We've got a young set of outside backs, and you know, with his experience and his knowledge, his communication's good for us."
Fonua wrote his name into Hull FC folklore in 2016 when he scored and assisted the two tries that ended the club's Wembley hoodoo.
However, after two years in the NRL with Wests Tigers, the boss confirmed there is no guaranteed starting spot for the Tongan after he was questioned on his likely position.
"I don't know (where Fonua will play), sub, maybe 18th man possibly, I don't know it's funny, we're at that stage where players are asking for combinations.
"You get the Centre/Wing combination, the halves combination, we've got a lot of choices and it's one of those.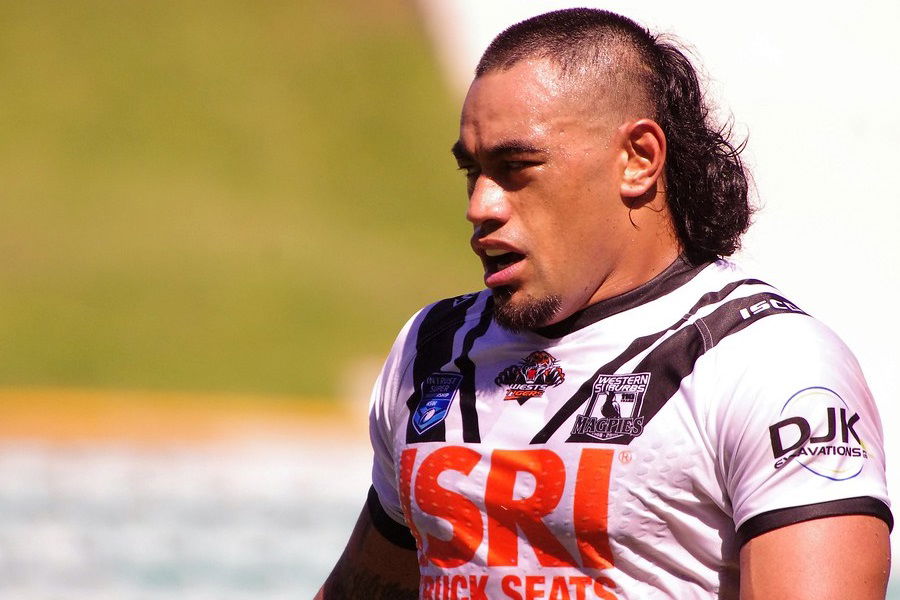 "I said to them yesterday, I can tell you a team now, but it might not be the team I'm thinking of in round one, all that's going to do is upset one or two of you that you're not going to be in.
"It's a case of suck it up, and get used to playing whoever you're next to, and we'll be better for that.
"Mahe has just alluded to it, he got an injury that finished his season and finding partnerships with people who you're not used to playing alongside, that's important I think."
Competition for places
Despite a similar number of players coming in and going out at the club, it's clear that Hull's squad has improved drastically from the one that started 2019.
The retirement of veterans Sika Manu, Mark Minichiello and Mickey Paea has seen the club lose some big-game experience, however Radford has been able to keep almost all of his big names with mainly fringe players departing.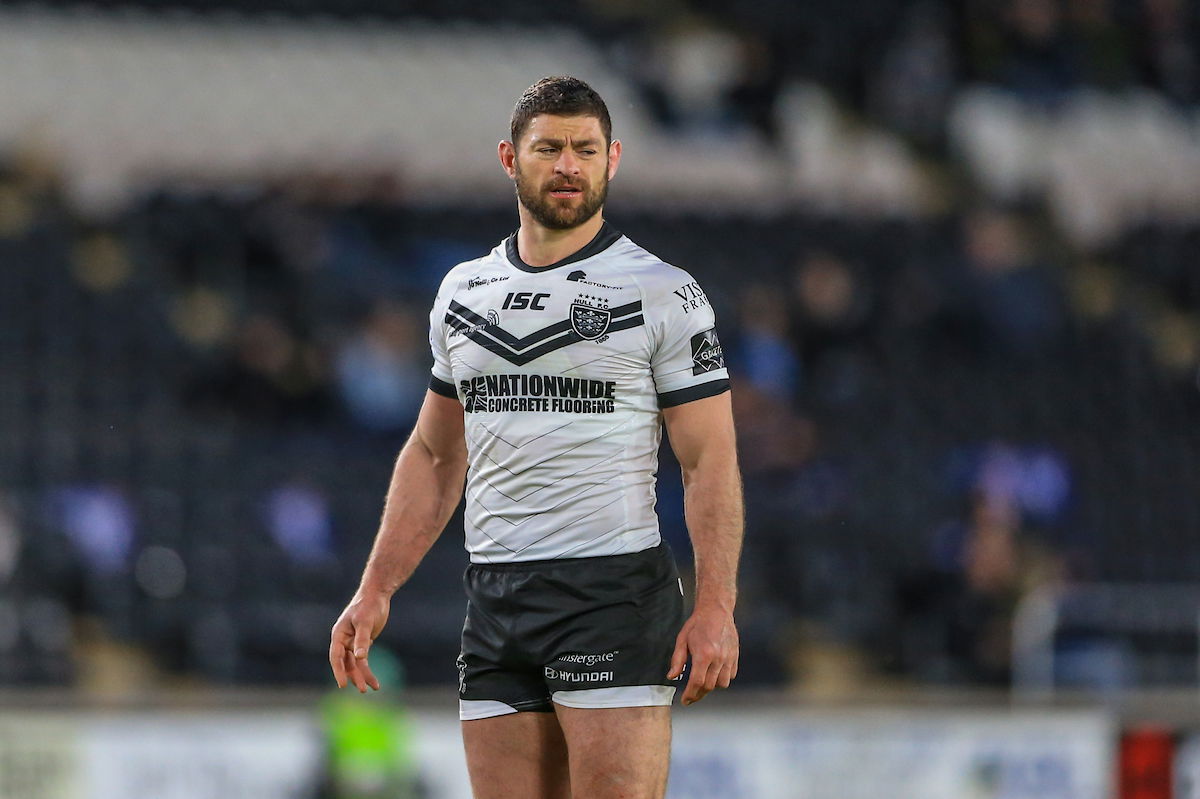 This combined with six or seven high quality signings has of course created competition for places, which was something the Hull boss set out to do.
"Yeah, that's certainly what we looked at doing," he said. "We wanted more competition to bring out better in the player, better in the individual.
"Hopefully now, they know that if they're not doing everything right, someone else will jump in there and do that for them.
"It's never quite worked like that for me, we've always had competition in certain areas, but then two or three injuries would soon put a stop to that.
"A bloke has to jump into another position, it sort of has a domino effect, so touch wood, we'll stay injury free and there will be plenty of competition.
"That'll have a positive effect, not a negative one, because there's two ways you can go, you can kick stones and sulk, or you can work that bit harder and earn your spot."
Despite not playing a single game yet, Radford is already seeing the advantage of having a number of players challenge for one position.
Asked whether it's an advantage or disadvantage to be bringing in so many players, the coach has definitely seen the benefits of having new faces in the group.
"I think what it's been good for to date is, it's new blokes and fresh faces and fresh voices, so it's been refreshing. But it's also driven a couple of people as well.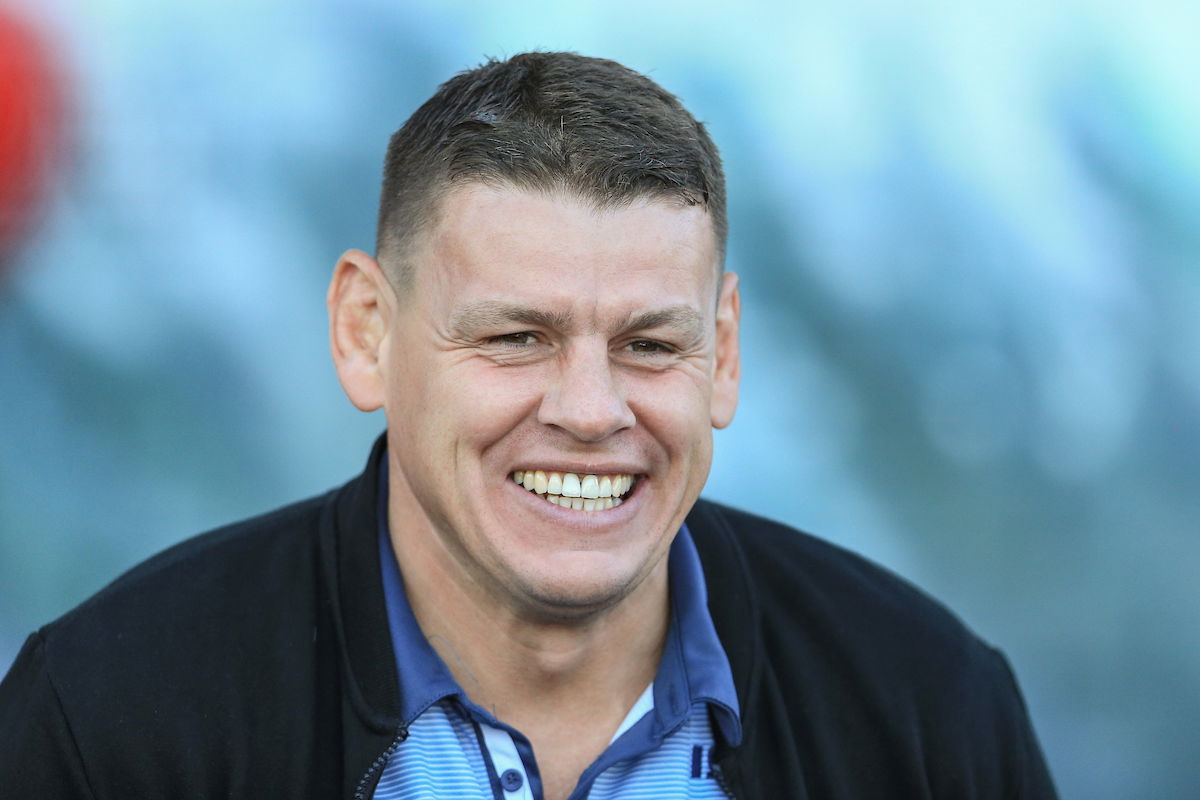 "When a new bloke comes in and, he plays the same spot as you, I think you push each other as hard as you can, I think that's been beneficial to date.
"What you don't know is, when they pick up the first two points, is how do they react, and when they lose their first game, how do they respond to that?
"The chemistry of the team, you don't get to see that, until the situation arises, I suppose. It has its pros and cons.
"Like always, you try and do your background checks on your players that you bring in, but ultimately you don't know what the fire is, until you stand in it."
Hull's strongest ever Super League squad?
Having finished fifth last season, it became obvious as the season progressed that the Black and Whites were lacking in vital areas.
But it didn't stop them nearly making the Challenge Cup final and but for a poor run at the end, they would have been in the playoffs with a shot at Old Trafford.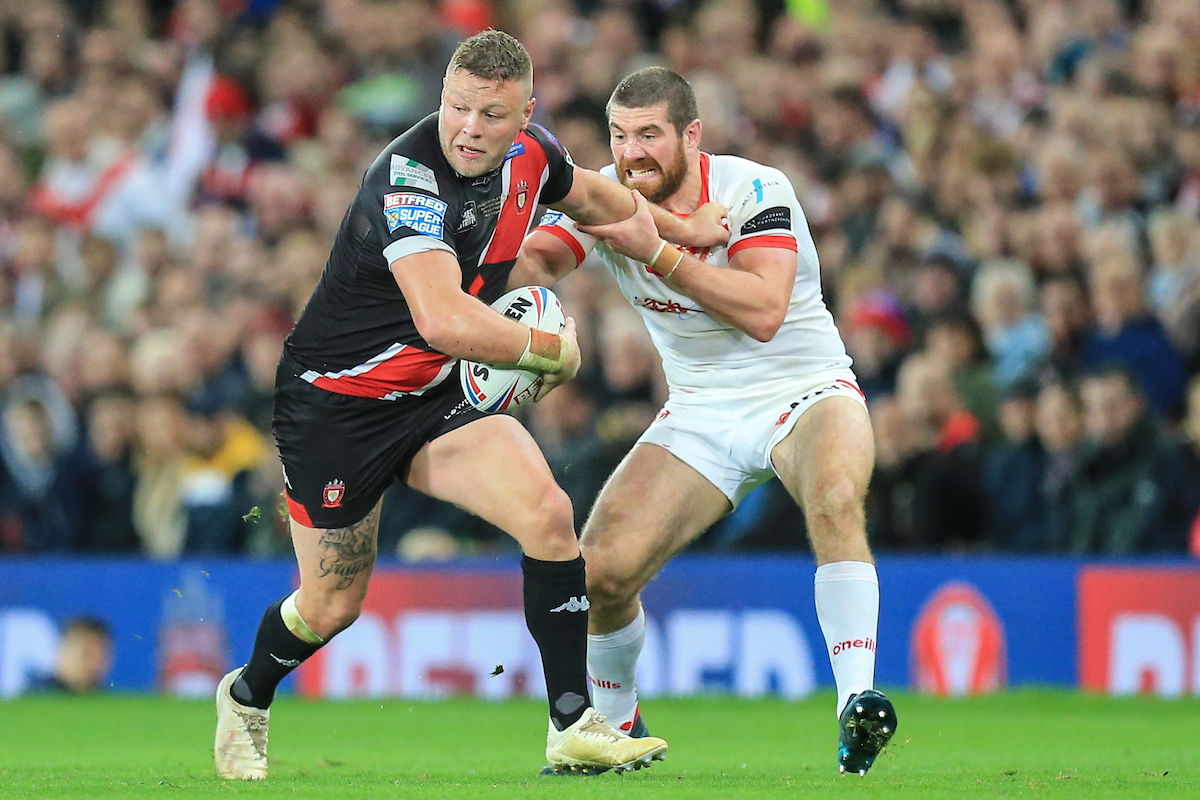 So with a decent group already in place, added to with quality from both Super League and NRL, does Radford think this is the strongest squad he's had since taking charge?
"I think, ask me that at the end of the year, I'll tell you and I'll give you a real definitive answer.
"Look on paper it looks a good side, where we are is probably a little bit thin in terms of numbers, in terms of quantity, but we made a conscious decision to bring them numbers down a bit.
"There's two ways to look at that, if you get a lot of injuries, you're in bother, but if you don't then it should see you well, throughout the year.
Ligi Sao to make a big impact?
Another of the recruits for 2020 is former Manly Sea Eagles and New Zealand Warriors forward Ligi Sao who at 27 still has a good few years ahead of him.
The Samoan international has made just shy of 50 NRL appearances and will be hoping to make a real impact in Super League, so what are 'Radders' first impressions of him?
"I really like the way he plays. I really like what I've heard about him and having spoken to him I think he will be good for us.
"It's difficult really, because you don't know quite what you're getting until they come through the door. Again, I'll hopefully know a lot more from the next couple of weeks.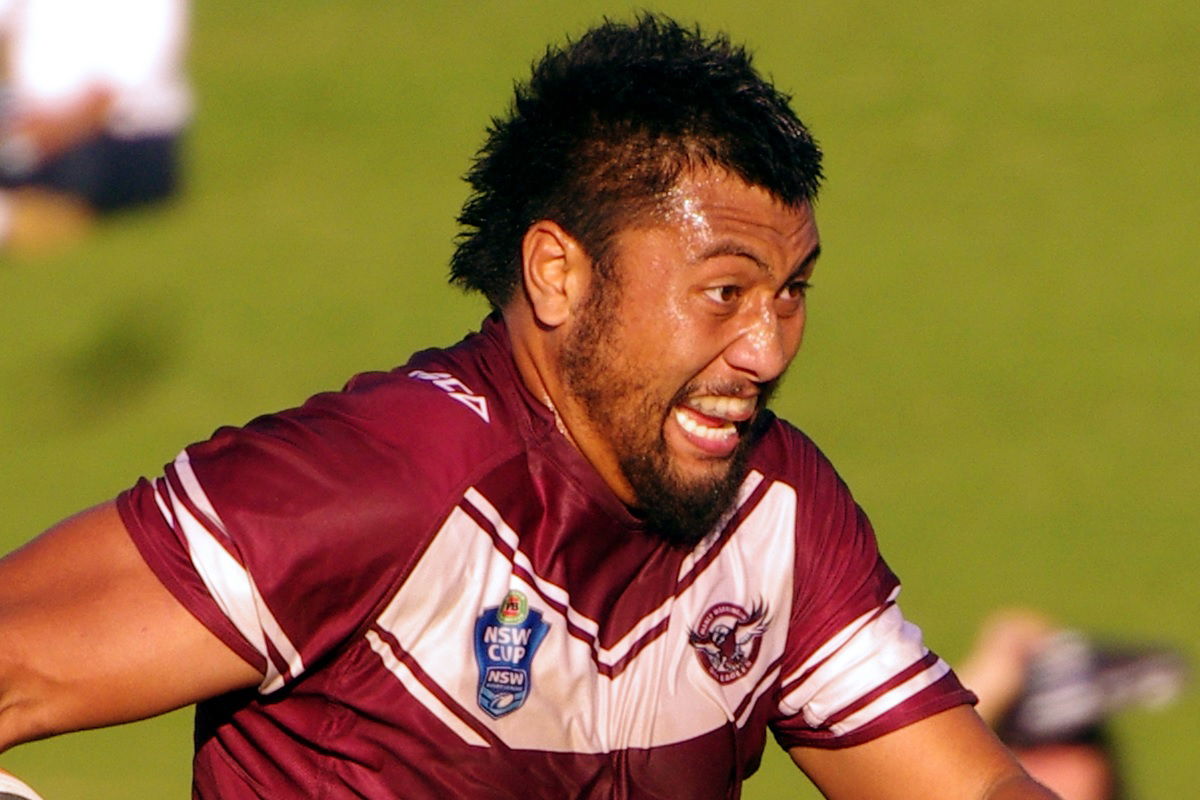 "But all the reports are really good, and from what I've seen visually he looks a really tidy player and he will be really suited to us.
"He likes to play footie, he likes to keep the ball alive, he's certainly got something about him, he likes to whack as well, he's got what we're lacking a bit at the minute as well."
"From all reports, he's the fittest Polynesian you'll ever come across, which doesn't say a lot because none of them are very fit, but he's the fittest I've heard by all accounts."
Jake Connor's commitment
With December only just arriving, players who have been away on international duty are still filtering back into pre-season training.
Many of them are not required to return for a few weeks yet but that hasn't stopped Jake Connor putting some extras in despite a disappointing tour with Great Britain.
"His voice is ringing in everybody's ears," Radford said with a smile on his face. "He's actually come in to do some rehab and keep ticking over, which is great and, I'm pleased he is.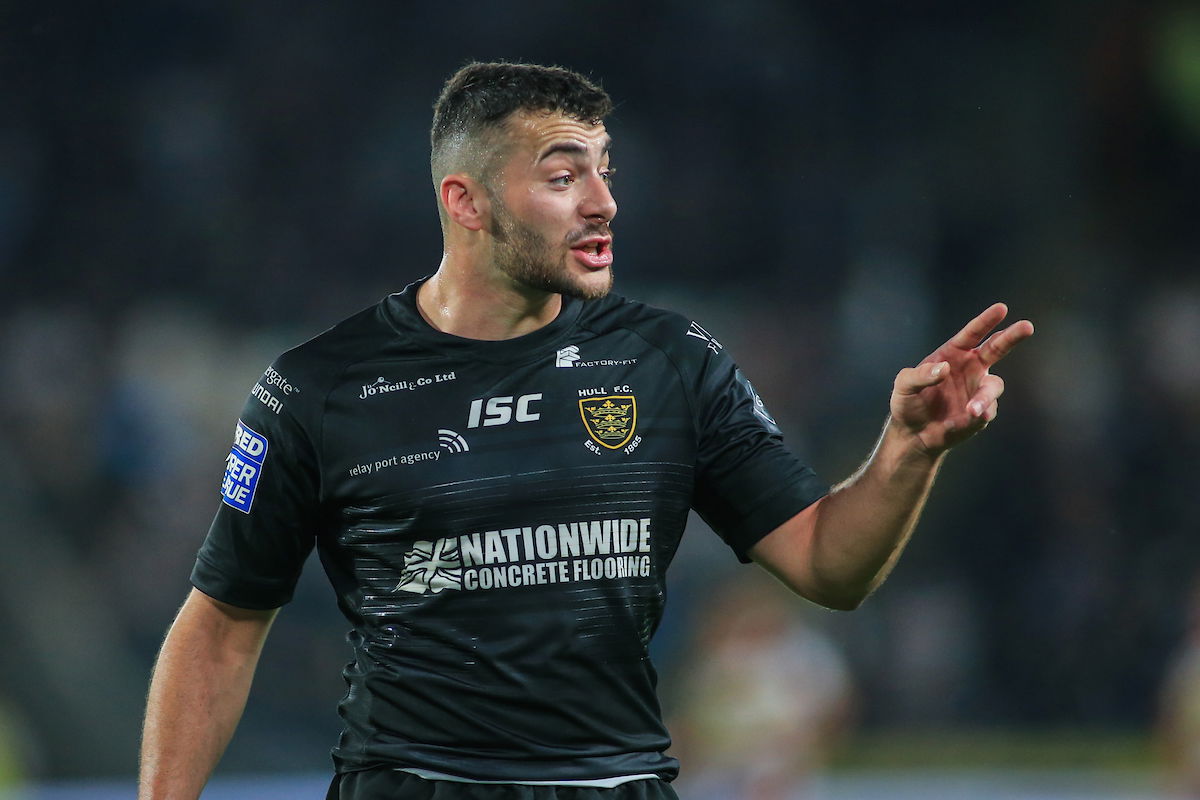 "He's been away and had a bit of sun so he's not going away on holiday, so to have him here in the environment is a good thing as well.
"I think it certainly won't do him any harm coming in early, definitely."
Bienek impresses
There are many eye-catching names in the current squad, but could an unlikely name emerge from the pack and really stand out for the Airlie Birds in 2020?
It seems so with Radford sounding out young London-born prop Lewis Bienek who, after a number of loan spells in the Championship, could be working his way towards a place in the first team.
"I think Lewis has had a real go, he looks a different player this time around.
"I just think his rugby IQ's got higher; he's doing things this pre-season that last pre-season he struggled with.
"Whether that's him getting more used to our system, more used to how we play, he just seems to have the bit between his teeth, which again, can only be a good thing.
"You sometimes forget how young he is, for the position he plays. I think Liam Harris has been fantastic as well, they've really caught the eye in pre-season.
"Hopefully they'll continue to do the right things, and again you get lost with their age. You expect them to be at a certain level, but sometimes they take a little bit longer to get to that level."
Consistency is key
Hull were arguably the most inconsistent team in Super League last season, winning 15 and losing 14 of their 29 league matches.
Improving on this will be one of Radford's main aims, although he admits: "It's hard to work on consistency in pre-season.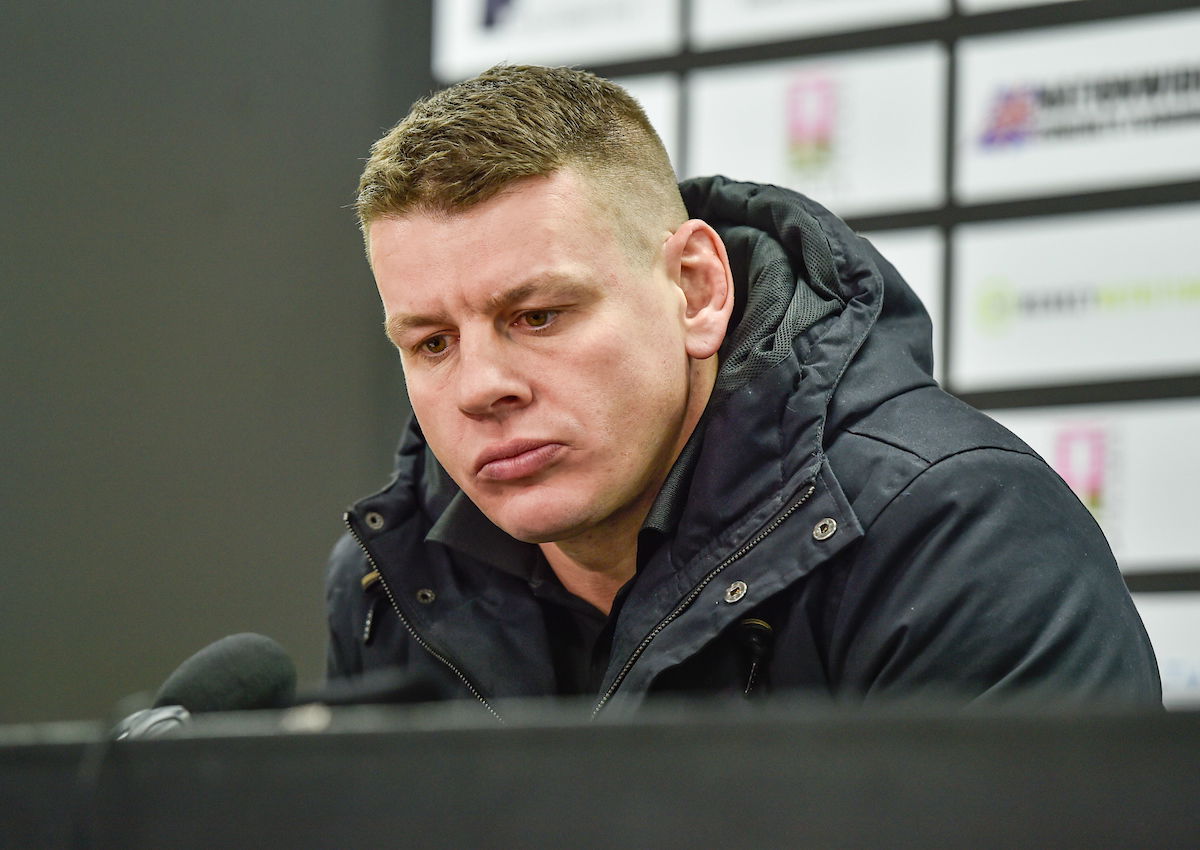 He added: "You can be consistent throughout pre-season, you can have a really good pre-season, but when you lose three games on the bounce, you do things a bit different, you kick a few more stones.
"You don't find out about your team, until you've had a couple of obstacles thrown at you, and you have to wait and see what comes out the back end of that.
"Do we want to be more consistent, do we want to finish the season more consistently? Definitely. Have we got a better squad capable of doing that, staying fit, I think so, yes.
Main challengers
St Helens dominance for the second consecutive season has left many questioning if anyone can get near them again in 2020.
Salford Red Devils surprise run to the Grand Final certainly upset the applecart at the end of the last campaign, so could there be a repeat of that?
"I genuinely don't know, you'll have to ask the bookies," Radford said. "About round seven you tend to see who's going to be there, or thereabouts.
"You get a feel for the competition then, but there are a lot of strong teams going into the competition, that's for sure. We can win it from fifth though, so that's all that's required.
"But you look at the recruitment of everybody, when a team finishes 16 points clear of anybody else; I think that's a phenomenal effort.
"In terms of how consistent they were, yeah they're the benchmark I think."
Importance of Gareth Ellis
After coming out of retirement at the start of the 2019 season, Gareth Ellis went on to play 20 games for the Airlie Birds and will continue into this season.
Despite turning 39 early next year, Ellis is still considered a vital part of the team and his coach took a number of questions on what role he will play in the new season.
"I would say, his role off the field, is as important as his role is on it. That last game of last season against St. Helens, he looked like a robot Monday, Tuesday, Wednesday, he truly looked like he needed oiling.
"Having looked at how he led up to that game, and the performance he gave, it was a head-scratcher, he really takes on that mental challenge that he is busted, and he is broke.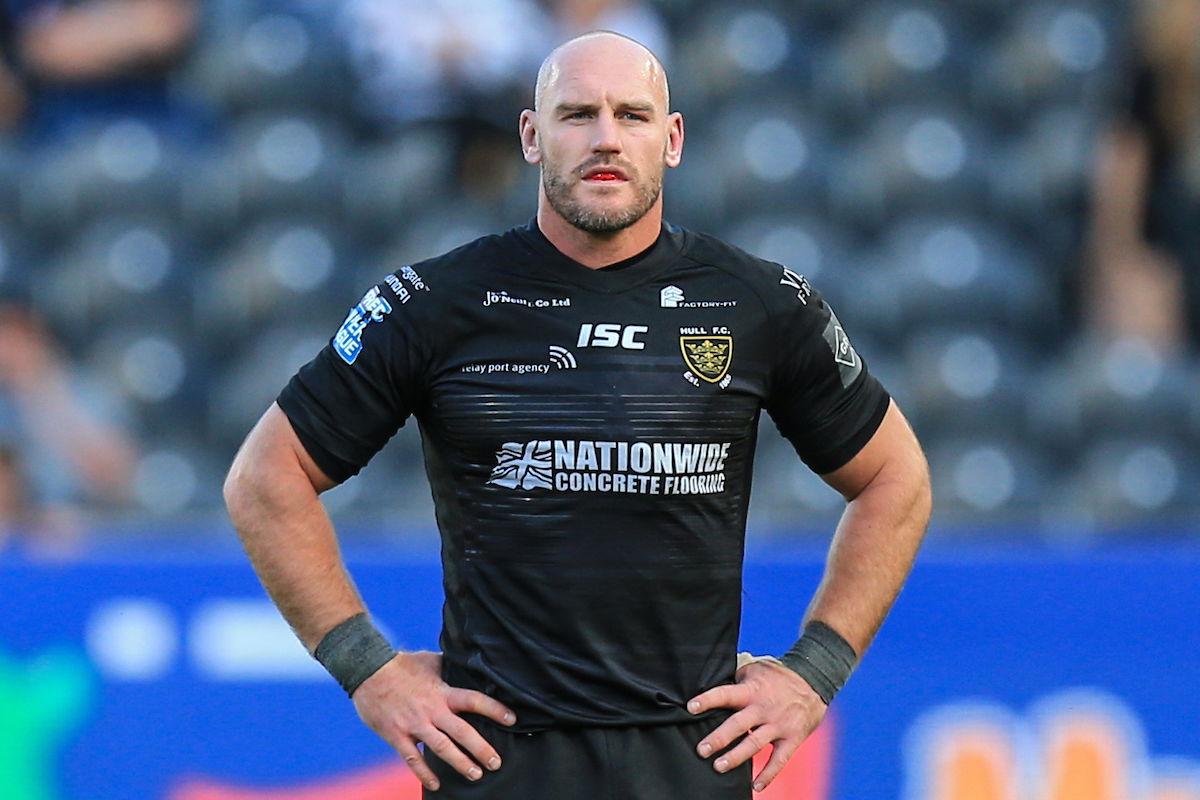 "But he will come out the other side of it and I just think, that's a uniqueness that he has and he has had, and that's why he was the best back rower in the world at some stage in his career.
"He came in week one and we did the Bronco test, I think he finished 14th, somewhere there or thereabouts, we did a similar test two weeks later.
"After two weeks. The aches and the tightness starts to kick in, and he finished fifth and that's just a mental thing.
"Everybody else dropped a little bit, whereas he went a little bit harder.
"You just wish you could take that out of him and dilute it into one or two other blokes, who've got all the talent in the world, and you'd have a fair old rugby league team.
"That's what he possesses, and that's what's got him the career he's had, the more blokes you can get with that mentality the better chance you give yourself."
Shrewd Swift signing
Another interesting signing is that of Adam Swift at St Helens who was attracting interest from a number of other Super League clubs.
With pace to burn and an impressive try-scoring record, he could prove to be another very shrewd recruit.
"Yes I would agree," Radford nodded. "I was really pleased getting him over the line.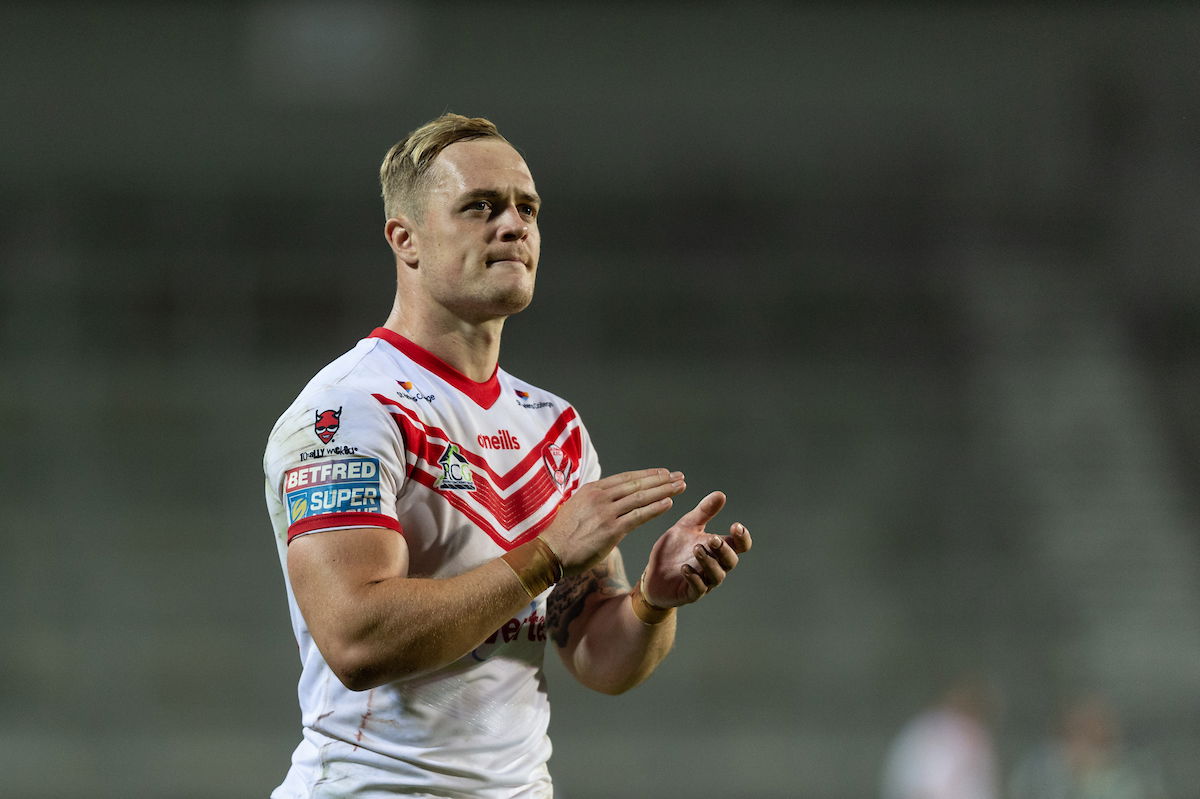 "I've played against him, I've coached against him and he's always caused us trouble, always. So hopefully he can really kick on in 2020 and pick up where he left off a couple of years ago.
"Because he was one of the top ones in the competition I think. But a coach came in who wanted to promote youngsters, and he never really got his place back. Hopefully, he can find that form again with us."
Contract situation
There has still been no news on a new contract for Radders but he still remains a huge favourite with the supporters and there are no signs of him leaving the Black and Whites just yet, well at least that he knows about.
When asked about his current contract situation, he said: "That's a good question. I don't know, go and ask the media team.
"If they haven't been told any different, then neither have I, but at least they haven't been told I've been sacked, I haven't got my P45 yet."