Blake Ferguson has broken his silence for the first time after spending over a month in a Japanese prison so far.
The former Canberra Raiders and Parramatta Eels winger had been set for his debut in Japan's Elite League One division, but was arrested on possession of cocaine as well as punching a fellow restaurant-goer just days before he was expected to walk out for his new side, the NEC Green Rockets.
And, now he has taken to social media to detail the emotional toil of being separated from his girlfriend and child.
Ferguson posted: "Miss these 2," whilst on a video link.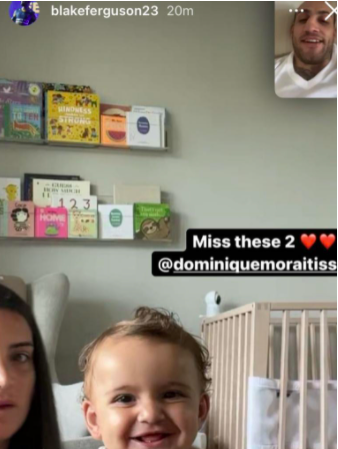 The 31-year-old's agent and team are trying to get Ferguson released, with a drugs possession charge in Japan landing some perpetrators up to five years in jail.
Green Rockets Tokatsu were swift in their decision to release Ferguson but accepted some responsibility for his actions: "NEC Corporation would like to express its deepest apologies for the arrest of Blake Ferguson, a former contracted player of NEC Green Rockets Tokatsu, a rugby team operated by NEC Corporation, on December 30, 2021, on suspicion of possession of illegal drugs, a serious violation of the law.
"It must be said that the efforts to inform newly contracted players of the situation were insufficient, and we solemnly acknowledge that this situation has come to pass.
"We plan to take disciplinary action against the director in charge of sports business promotion and team executives after appropriate measures are implemented."
It remains to be seen where Ferguson will next end up, with a sensational move back to the NRL rumoured.