It is important that rugby league continues to grow.
We have seen the likes of Midlands Hurricanes and Newcastle Thunder have really progressed.
Newcastle is now a city that attracts big rugby league crowds as seen by the Magic Weekends held there as well as England's great win over Samoa at St James' Park as England won 60-6 in a great opening game of the tournament.
So, we have seen rugby league grow in these areas, and now it is time for Goole.
The Goole Vikings are hoping to attract new players to the game and build an exciting squad for 2023.
They are holding a players' meeting at the Charter Club in Goole today starting from 18:30.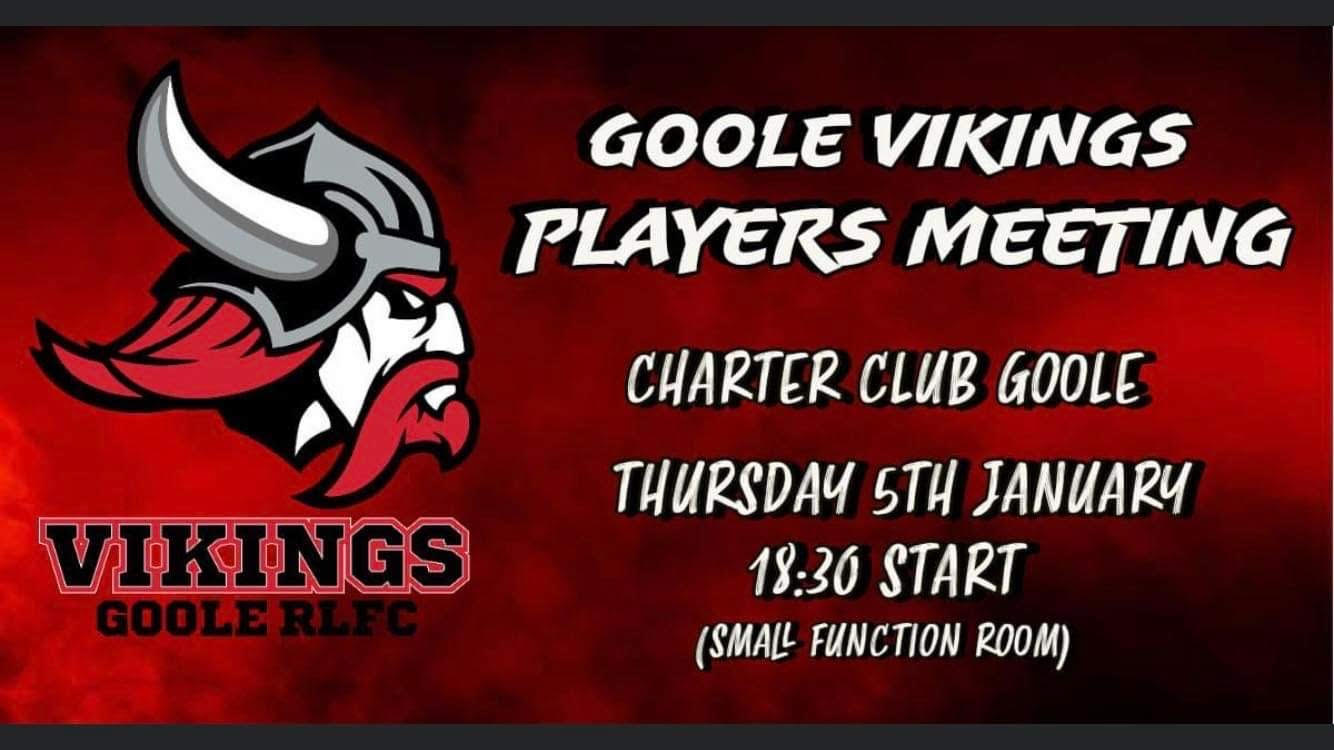 Now Anthony Whiteley and Paul Pettit have issued the following rallying cry as they seem set to grow the game in this area.
They said:
"Goole may sit on Rugby Leagues M62 corridor, but the sport is far from embedded into the towns fabric.
"We aim compete in open age Rugby League, our long term focus is to however is to have a junior team at each age group, so Rugby League becomes part of Goole and not just a town where it is played.
"We will enter our senior team into the YML and for 2023 we have Under 6 through to Under 11's entering league structures, taking the club from strength to strength, as a club we still have so much more ambition and would welcome anyone in the town and surrounding area who would like to get involved to message the club or to stop by at the Victoria Pleasure Grounds in Goole, Juniors and seniors train on Tuesday evenings from 6pm onwards."