England international Luke Gale says he's excited by the prospect of watching Jamaica and Greece make their World Cup bows at next year's tournament.
The two nations have qualified for the first time in their respective histories and will come up against some of the world's strongest sides, with Jamaica drawn in Group C against New Zealand, Lebanon and Ireland, and Greece in Group A with England, Samoa and France.
Having secured qualification back in 2018, the Reggae Warriors have already begun building support, with their fixture against the England Knights at Headingley last October drawing in much of Leeds' African-Caribbean community.
Greece, meanwhile, qualified in November after defying their own country's sporting federation to beat Serbia in Belgrade, and Gale believes both nations will bring plenty to the competition.
"It's fantastic," he said. "We're always looking for that expansion, we're always looking to take our great product and run with it.
This week it was announced that they will be based in Leeds for the 2021 World Cup.
The lads are looking for that same support they got last time they were in town 🏉🏉🏉#reggae#warriors pic.twitter.com/UcxHUTDOsl

— Jamaica Rugby League (@JAMRugbyLeague) June 12, 2020
"First of all the energy Jamaica bring is immense. I've been to a couple of their games and am friends with some of their players.
"I think they're already becoming a great addition to this World Cup and have done really well in qualifying, so congrats to them. They create a real carnival-like atmosphere as well, so I think their games will be great to watch.
"Greece is not known for its rugby league background but England playing against Greece I'm sure will be a massive moment for all the Greek players. Playing against one of the biggest nations in the world; it's not an everyday thing is it?
"There's so many side plots and stuff like that, so many different stories and I suppose that's what makes a World Cup so special."
A RLWC2021 ambassador, Gale himself will be hoping to appear at the tournament should he impress new England coach Shaun Wane enough to earn a spot in the squad.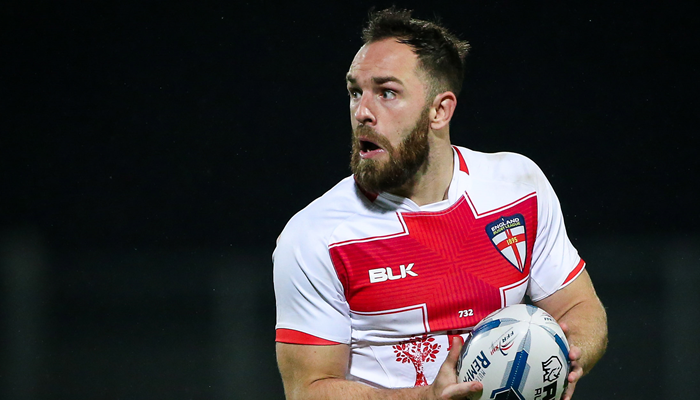 The Covid-19 pandemic and rugby league's subsequent suspension have somewhat disrupted Wane's preparations, with this year's Autumn Ashes series against Australia cancelled, but Gale reckons there will still be time to fit at least one international in ahead of next year's competition.
"It's disappointing that the Ashes have been called off," he added. "We kind of knew that was coming as we were up against time. We've got a new coach and he wants to see us play, and we want to play for him.
"There's talks of a potential game against the Exiles which I think could work. Logistically I'm not sure how and when but I'm sure the England team and Shaun Wane are working on that.
"Once the Super League dates are back I'm sure we can fit a game in and the higher quality of the opponent, the better really.
"We're 10 weeks in (to the suspension) I believe, even longer maybe, so we want that normality back. I'm paid to play rugby league, so we want to get back training and get our product back on the field when it's safe."