Wigan looking likely for Hardaker
After being released by Castleford on Wednesday, it's looking increasingly likely that Zak Hardaker is headed to Wigan. Well, when his imposing drugs ban is completed. UK Anti-doping are yet to conclude their investigation but it's looking like a two-year suspension, should their action towards Rangi Chase be anything to go by.
In all honesty, I think it's embarrassing that Wigan have approached him already. It sets an awful example that a player can be sacked by his club for drug use, before being handed another opportunity on a plate almost instantly. Wigan may be getting a high-quality player, but Hardaker's excess baggage may be a costly risk to take.
Still no luck for the Dragons
The South of France is a frustrating place to be for it's native rugby league fans at the minute, after Catalans slumped to yet another loss in their so far winless campaign. Steve McNamara's men just can't seem to get it right and while they seem to be improving, remain bottom of Super League.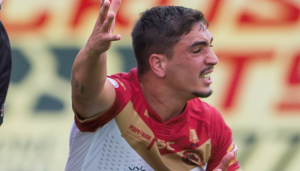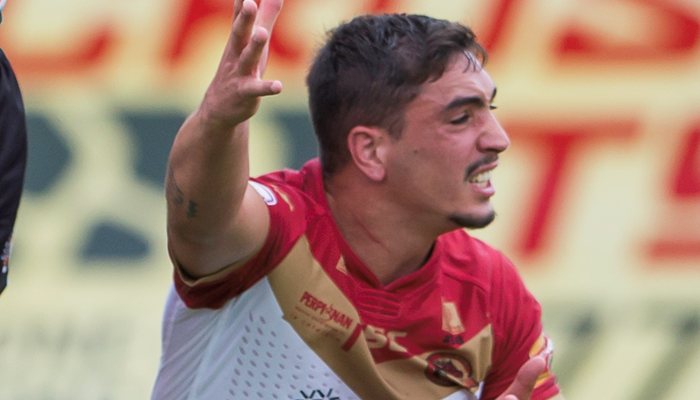 For me, Tony Gigot could be the perfect catalyst for their revival, but he needs to be playing at fullback! The 27-year-old made his comeback in the centres on Saturday but his talent is wasted out wide. He has bags of skill and can make or break a game, but only if he's allowed to be creative in the middle. I know McNamara is trying to keep David Mead happy but switching him to the wing and Gigot to fullback is what's best for the team.
Warrington back on track
Despite a rough start to the season it seems the Wolves are starting to gain momentum, with their dominant win over Wigan being the sort of performance Steve Price was looking for. There's obviously still room for improvement, but their combinations are starting to come together, particularly between Kevin Brown and Tyrone Roberts in the halves.
The one thing they're lacking is that clinical edge. They could have had a fair few more tries in Friday's game, was it not for some silly errors. It almost came back to bite them too, after Wigan's late surge. Hopefully their attacking potency should come with more games, but as long as results are going their way I doubt Price will mind.
Toronto finding it tough
They may have the star players, the enthusiastic support and the big bucks, but Toronto are already struggling to adapt to Championship life. A draw with Barrow a couple of weeks ago was trumped this weekend with a 47-16 thrashing at the hands of London, a far cry from the high expectations set by Paul Rowley.
A tough day at the office, but all credit to @LondonBroncosRL on their performance. We look forward to welcoming you to Toronto on June 9.#WeGoAgain pic.twitter.com/H2io5YMi41

— Toronto Wolfpack (@TOwolfpack) February 25, 2018
The problem is that Toronto seem like a group of individuals rather than a team. While their high-quality players may have gotten them through League 1, the Championship requires mental toughness and genuine chemistry, which the Wolfpack are lacking. They've got way too used to steamrolling opponents and that complacency is showing. Reni Maitua became their latest landmark signing on Saturday, but that's not what they need. Building from the bottom is the key and I speak for a lot of people when saying I'd much rather see some young North American talent in there.
Widnes continue to surprise
I've spoken plenty of times already this season about how Widnes aren't a team to be taken lightly. They got their second win of 2018 on Sunday, beating champions Leeds with a pretty convincing 23-6 score-line. Admittedly it was close until the Vikings ran away with the game in the last 10 minutes, but Widnes never once looked like a losing team.
They're proving everybody wrong in every department. Their halves have been criticised, yet Joe Mellor scored a try, while Tom Gilmore put in a sublime kick for Inu's first. Their depth has been questioned, yet they had seven key players out and still managed to get the win. While Inu himself is looking like one of the buys of the season, despite having had numerous critics in the past. The fact that Widnes are currently third in the table is a real kick in the teeth to anyone who put them down and while there's still a long way to go, I hope they keep up their form.