Featherstone Rovers duo Tom Holmes and Luke Cooper have been cleared ahead of Saturday's Championship Grand Final against Toulouse Olympique.
Both men were cited in Rovers' 42-10 victory over Halifax Panthers on Saturday evening, with Holmes' indiscretion in particular causing consternation amongst the rugby league fraternity.
The halfback was alleged to have hit a Halifax man late and was given ten minutes in the sinbin, but the Disciplinary Match Review has deemed the yellow card a suitable enough punishment.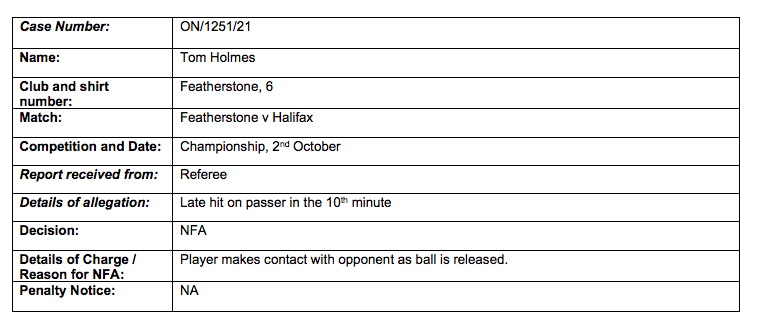 Meanwhile, Cooper was handed a caution for a late hit in the 73rd minute, with the Panel revealing: "A defending player makes contact with an opponent after the ball has been released by an opponent in a vulnerable position which causes excessive flexion to the head, neck or spinal column on an attacking player, which poses an unacceptable risk of injury to that player."
However, the forward is free to play in the south of France this weekend too.