Both Castleford's Danny Richardson and Wakefield's Mason Lino were sinbinned in the bitter local rivalry fixture between the Tigers and Trinity on Saturday night.
Castleford ran out eventual 23-18 winners, but the fracas that developed between the duo in the first-half was considered important.
However, the disciplinary match review felt that the on-field decision of a yellow card each was the correct one.
First, Richardson was cited for pushing Lino following a tackle, triggering the incident.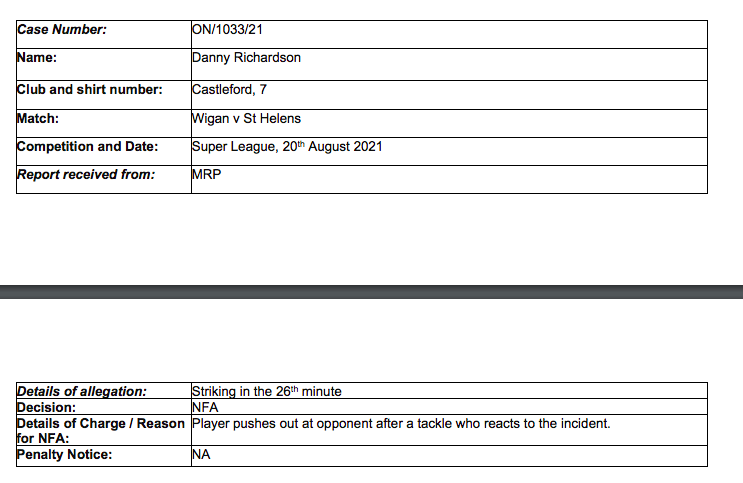 Then, Lino was said to use the knees on Richardson, but only in reaction to his halfback opponent lashing out.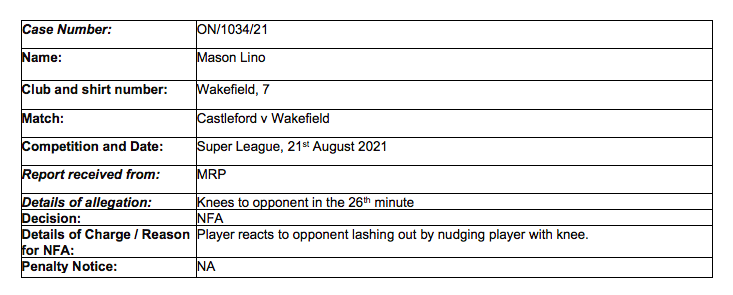 However, Castleford forward George Griffin was in more trouble, receiving a caution for dangerous contact.
Griffin was said to have hit a Wakefield passer late just before the half-hour mark, putting the Trinity man in a vulnerable position and causing excessive flexion to the head, neck or spinal column.
In another words, the Tigers forward could have injured his opponent.