It's the news that everyone has been waiting for as communication finally returns to the Polynesian kingdom of Tonga.
Tonga head coach Kristian Woolf, as well as a number of other internationals in the UK like Konrad Hurrell, had revealed earlier in the week that they still had not contact with their friends and families in the tiny kingdom after the eruption of the Hunga Tonga-Hunga Ha'apai volcano caused a tsunami.
A member of the 2019 and 2020 Super League Dream Teams, Hurrell was loved at Leeds and helped the club to the Challenge Cup in 2020 before making the move to St Helens at the end of last season. A great character with a wonderful personality, he's loved by all in the league including new teammate Will Hopoate who he has played alongside in the past for Tonga.
Now, though, Hurrell has revealed that communication has been restored with his own family which is an incredible moment.
Hurrell posted: "Appreciate all the messages and love finally got through to my family and they are all ok.
"I hope you all get through to your family and loved ones in Tonga. Seriously hate it not hearing from them so I hope you all get through to them."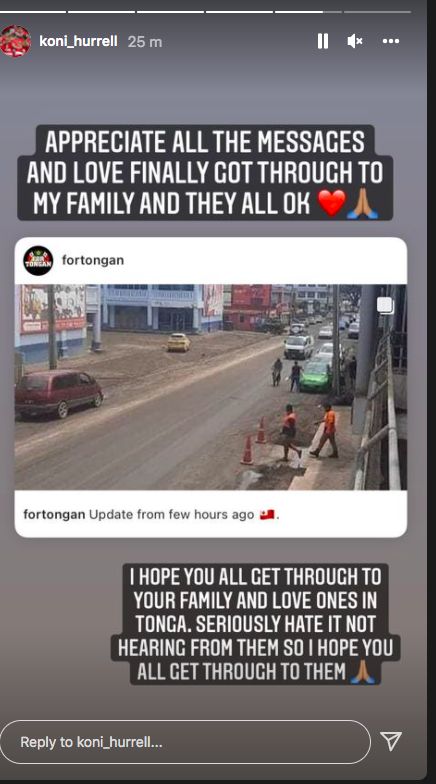 The rugby league world has rallied round the Tongan players and their families still on the island and everyone is praying for the lives of those affected.