What. A. Final.
Saturday's game certainly didn't disappoint. It had everything – excitement, skill and pure grit and determination, not to mention the big hits. It was an absolute classic and while England fell just short, it was a final that will always be remembered.
One of the most positive outcomes from the final, and the whole tournament, was the feedback from non-RL fans. While the media coverage was fairly scarce beforehand, news of the final still spread and social media was awash with positive feedback about the game. The more exposure our sport gets, the more people it attracts. We just need enough coverage.
England aren't far off
We were so close! A 6-0 loss to Australia has never been so painful, especially when they were there for the taking. Had a couple of decisions gone our way, we'd have won. If Josh Dugan hadn't made that ankle tap, for example, or if Jermaine McGillvary had backed his pace against Morgan's.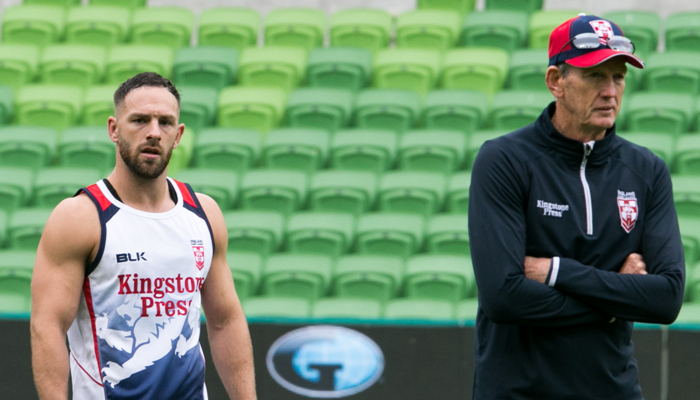 The positive to take away is that we've improved considerably since the last World Cup. Going so close in a final is superb and hopefully in 2021 we'll be able to go one better. Keeping Bennett as coach is vital. While some of his squad decisions may be debatable, he's clearly instilled confidence into the side, which we'll need going forward.
Defence wins games
If anyone proves this old saying, it's Australia. The Kangaroos conceded just three tries all tournament, which is an amazing achievement given the calibre of their opponents.
If any piece of defending sums up Australia's determination, it's Dugan's ankle tap. Everyone thought Kallum Watkins was away, and with Elliott Whitehead in support it looked like a certain try. But Dugan somehow managed to clip Watkins' heels to save his team. The Aussies defence was awesome all night. Their slide was consistently good, while they shut us down quickly and restricted our breathing space, which we simply couldn't handle.
Kangaroos have shoes to fill
The two bombshells on the back of the World Cup were the international retirements of Billy Slater and Cooper Cronk. Cronk confirmed his decision on Sunday, while Slater conceded after the final that it was probably his last game in green and gold. Both have played huge parts in their country's success over the past 10+ years, but who will fill their vacancies?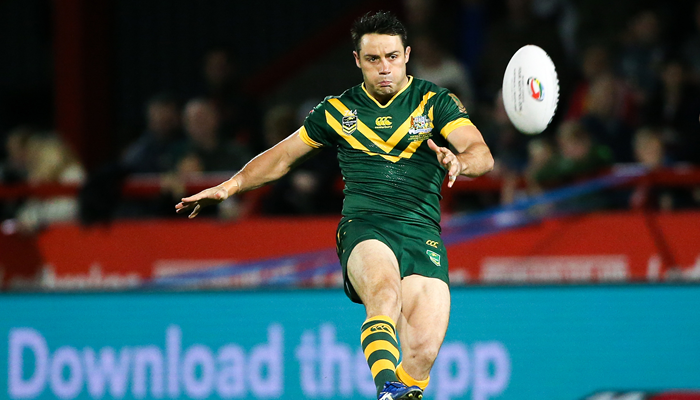 There's a few candidates for the fullback role, but Tom Trbojevic should be top of the list. His style is fairly similar to Slater's and he's easily the best young fullback in the World at the moment. The no.7 jersey will be tougher to fill but I think it's Nathan Cleary and Ash Taylor. Both have big futures and will be challenging for international call-ups in the very near future.
American Adventure
It was interesting to hear that England could be set to play a test match in America next year. The proposed fixture sees us come up against New Zealand in Denver, Colorado during next year's Origin weekend, as the game continues to grow in North America.
The issue of mid-season fixtures is a talking point in itself but I can definitely see the appeal of playing an international in the States. Their domestic league is growing year on year, while the national team is also gaining force. The game would not only generate interest in an expansion country, but would also test the water ahead of them hosting the 2025 World Cup.
Credit: NRL Photos