Opening night at Leigh was already a lot ot take in with the club's rebrand from Centurions to Leopards.
A bumper crowd at Leigh Sports Village were treated to some superb pre-match entertainment that included the band Scouting For Girls, flame throwing, a new mascot and fireworks galore.
Then the teams ran out and with all eyes expected to be on Leigh's flamboyant new Leopard-print home shirt, many were taken by surprise by Salford's strip which was announced this evening.
The flashy kit, which celebrates Salford rugby league club's 150th anniversary and features their original colours, has a significant resemblance to that of Championship side Dewsbury Rams with almost an identical design to the West Yorkshire side.
🤩 Sporting our brand-new 150th anniversary jersey this evening!

💪 #TogetherStronger | 🔴👹 pic.twitter.com/MBKDlTFuRI

— Salford Red Devils 👹 (@SalfordDevils) February 17, 2023
This of course wasn't missed by the rugby league faithful on social media, with many taking to Twitter to point out the similarities between the two as the game got underway.
Why do Salford look like Dewsbury Rams?

— Northy🍒🤍 (@cherrypie1872) February 17, 2023
@DewsburyRams did you know that @SalfordDevils have nicked your kit?! #SLLeiSal #RugbyLeague

— Jeremy Burrows (@JezDons) February 17, 2023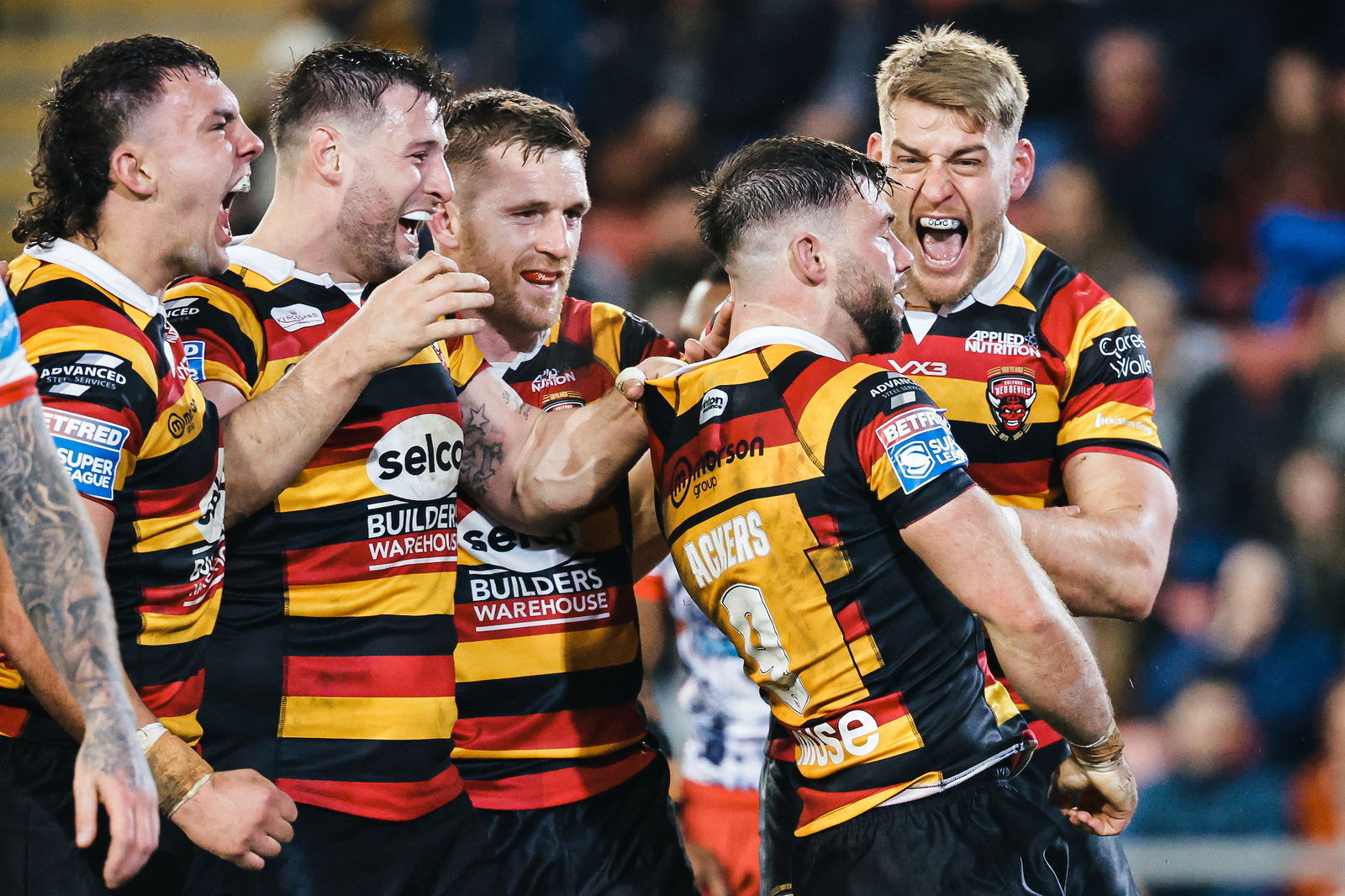 One fan Tweeted "Nice to see Dewsbury Rams in the Super League" while another said "@DewsburyRams have you guys lent @SalfordDevils your kits?"
It remains to be seen if the new strip will turn out to be a good luck charm for the Red Devils, but it's so far so good with tries from Kallum Watkins and Andy Ackers helping them to a 12-4 half-time lead after Leigh opened the scoring through Josh Charnley.
@DewsburyRams have you guys lent @SalfordDevils your kits

— Sean Dunne (@seand1988) February 17, 2023
#RugbyLeague 🏉 #SLLeiSal
That's the @DewsburyRams kit ? 🤔 pic.twitter.com/eAjirhLfni

— Bazzy 🐕🎮📻☕🤔🎲🍰🪐🏰🎧💻🏴‍☠️🏙🎯📽📚👽 (@basnettdavid1) February 17, 2023
Why have @SalfordDevils had to borrow @DewsburyRams kit?#SLLeiSal

— Bloke from Cas 🖤💛 (@BlokeFromCas) February 17, 2023
Dewsbury Rams look good this year!!#SuperLeague #Salford #Leigh

— Rugby League Fan (@CraigMurphy2526) February 17, 2023
@DewsburyRams have taken the lead!!! 🙆‍♂️ #SLLeiSal

— Andrew Hinton (@FaxBluenose) February 17, 2023