SunSport have learned police are investigating an online death threat made to Super League referee Robert Hicks.
It relates to a tweet posted during the Challenge Cup match between Warrington and Hull KR on Friday 31st May.
The account, which claims to be Warrington supporter James Clarke, has since been deleted.
Police are now working with the RFL on the matter after the post was reported and forwarded to the game's governing body.
The tweet by @ClarkieArmy (James Clarke) reads: "There ya go have that ya f***ing @therfl scumbags.
"You'll all be killed tomorrow. Robert Hicks will be shot dead live on TV.
"WATCH AND LEARN. Enough of your corruption. Scumbags."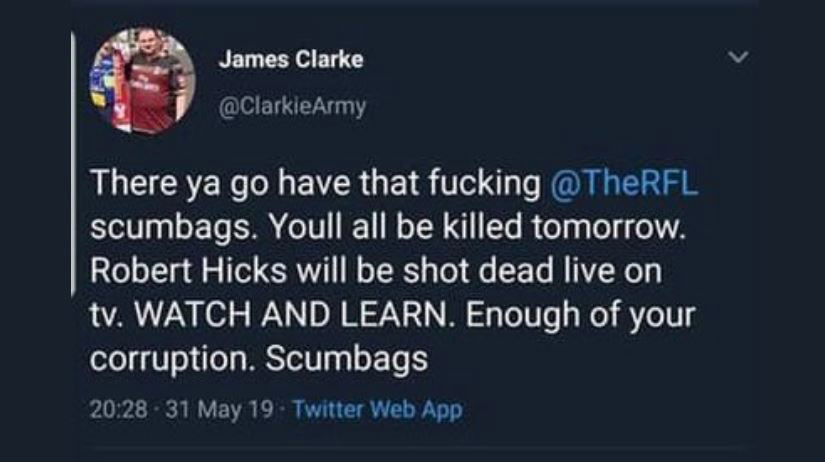 This is the latest in a number of recent incidents that has brought the 'family game' of rugby league into disrepute.
The RFL's Head of Match Officials Steve Ganson released a statement last week condemning the recent abuse of referees.
Ganson said: "It's important for me to say publicly now, so that supporters are aware as well as players and coaches – dissent towards the match officials will not be tolerated. It's up to the players – if they choose to do it, they should expect the consequences."
Read the full story here.