Huddersfield Giants centre Jake Wardle has praised the attention to detail of new head coach Ian Watson since he joined the club as head coach in November.
The 22-year-old was one of the Giants' standout players under previous boss Simon Woolford, cementing a place in the outside backs and scoring 10 tries in 35 appearances since the start of 2019.
After finishing seventh and 10th in the past two years, it is hoped Watson's arrival will boost the club's chances of pushing for trophies, and Wardle says he's already having a profound impact on the squad.
"We've got a good relationship with him, every player has, and so soon," Wardle said. "His attention to detail, I've never seen anything like it to be honest. He's very big on that and it can only help my game going forward.
"As a centre, there is lot of stuff where I might have thought I was going well, but it could be massively improved and he's done the same with everyone else in the squad.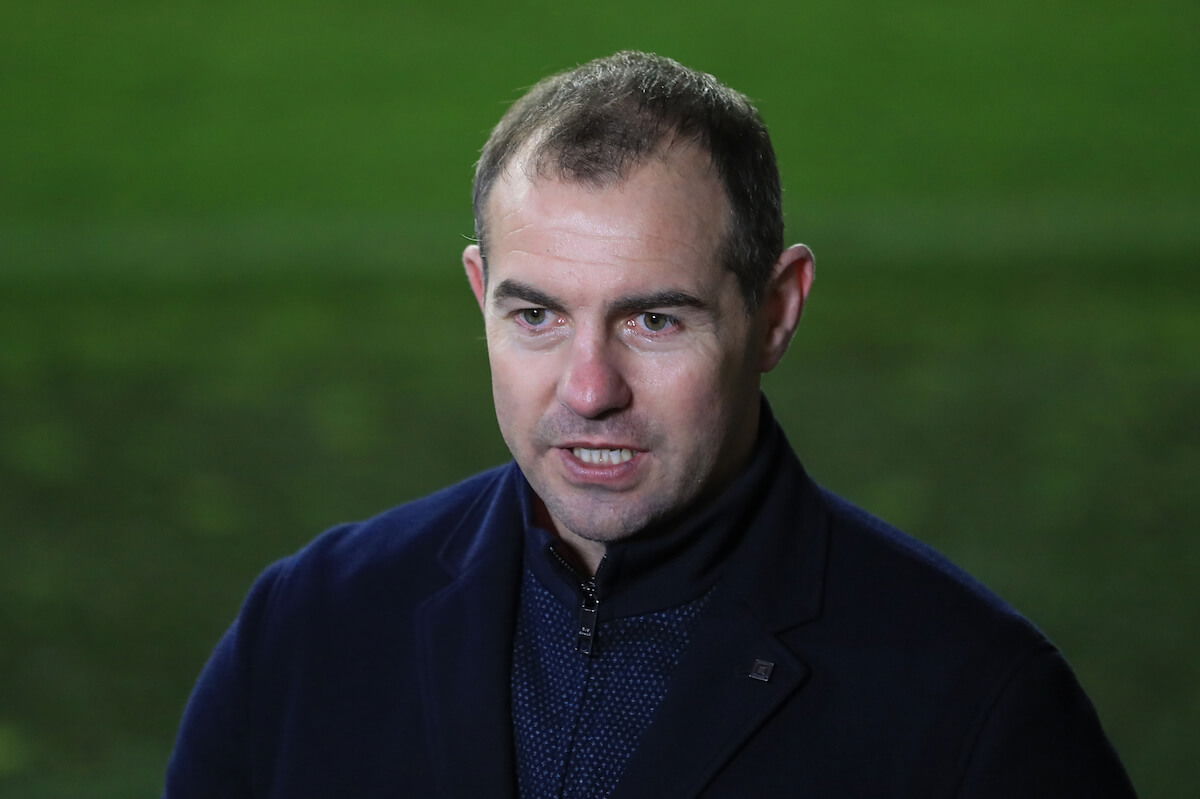 "He's just trying to get a little bit more into my game; hopefully it'll just help me kick on next year."
Wardle faces plenty of competition for his centre spot in 2021, with new signing Ricky Leutele, veteran Leroy Cudjoe and the versatile Sam Wood all pushing for places.
Eyes will be on the centre position at other clubs too, not least because of the arrival of former NRL superstar Greg Inglis at Warrington – a player Wardle is relishing coming up against.
He added: "(I'm) obviously looking forward to it. He's someone I've watched as a kid growing up, so it'll be good.
"Just the size of him. I'm probably not as big as him but (I used to always be) trying to get little stuff from him to take into my game. So I look forward to playing against him.
That time the St Helens defence said "you can't beat us" and Jake Wardle said "watch me"… 🙌

Best play of the season? pic.twitter.com/n9R3s7XlT4

— Huddersfield Giants (@Giantsrl) December 29, 2020
"I probably watched more NRL when I was younger. (I looked up to) Billy Slater, just how good he was with the ball in hand and that's what I tried to be as a kid growing up, even now, I try to be as good as a can with the ball in hand."
With the 2021 season on the horizon, sport across the country was handed a boost last week with the news that fans could be able to return to grounds in mid-May.
It's been over a year since rugby league in the UK last saw spectators in the stands and Wardle insists it's an aspect of the game that he's particularly looking forward to.
"It's massive for us as players. Obviously we play rugby but when you're out there and there's no fans, it's hard with the (lack of) atmosphere and whatnot.
"When fans are there, you don't realise how big they are in games. Hopefully this year we can get a bit more normality back and it can be just a normal season.
"I'm looking forward to it. It's another opportunity for us, especially with the squad we've got.
"Hopefully we can aim for a top four, top five spot, but it's about week-in, week-out performances. As long as we can keep injury free, we've got the squad to be pushing for those top places, so it's just about keeping consistent."