The most competitive division of rugby league football returns once more as all 14 clubs are
set for a shot at Super League!
Barrow Raiders
The pride of Cumbria in Barrow Raiders are back from the brink for another season.
Plagued by financial difficulties, Barrow lived to fight another day and following their survival, have decided to raid their rivals to strengthen their ranks.
Papua New Guinea mafia Stargroth Amean, Wartovo Puara and Willie Minoga have decided to cross hemispheres, all joining former Super League legend Gareth Hock at the club.
All of whom should provide the Raiders with some size and excitement in the team as well as some experience to assist with the part-timers.
After all, Barrow displayed some decent rugby league football last season and for a good portion, made Craven Park into a real fortress and by adding such quality, they could do so again.
Half-backs Lewis Charnock and Jamie Dallimore showed some class last season and can easier thrive off their new additions and introduce an interest brand of rugby at Barrow too.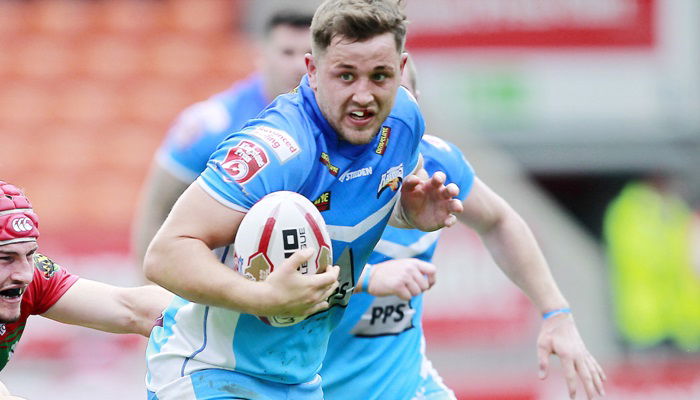 Of course they remain part time and given the fact their money troubles could surface again, this heavily restricts them.
They may start the season strong but their fitness and resolve will tire out more so than their full-time counterparts which is why they will merely make up the numbers once more.
However, make no mistake, they will trouble a few teams which should be enough to see them guarantee survival!
Prediction: 10th
Batley Bulldogs
Another year of "Disko Fever" for Batley Bulldogs as they return under former Super League legend Matt Diskin.
The Bulldogs have failed to emulate their 2016 heroics when under John Kear but Diskin has kept them fairly competitive since assuming the duties and 2019 should be similar.
A quartet of Super League hopefuls have arrived in Jack Downs, Sam Wood, Tyler Dickinson and Louis Jouffret, all of whom have talent and should provide the Bulldogs with some depth this season.
A bonus for them is maintaining the services of Dominic Brambani, who has helped steer Batley into an intimidating side in attack.
A half-back combination between him and Jouffret, working with Alistair Leek and David Scott should see the Bulldogs really rough it up with the rest of the league.
However, it is a relatively small squad, as expected from a part-time club and as a result, their inferior fatigue factor compared to others will see them fall short.
Pretty much the same story of the previous two seasons, they should start well, trouble others early on and may record some 'giant kills' but ultimately, just to make up the numbers.
Prediction: 9th
Bradford Bulls
"Super Coach" John Kear never knows when to quit as his latest escapade has seen him guide the Bradford Bulls back into the Championship.
It was expected in fairness but should he get the Bulls back into Super League then it has to up there with what he did with Sheffield, Hull FC, Wakefield and Batley, right?!
The Bulls look good money for the Play-offs, no doubt they will be full of confidence after a dominant season in League 1 plus their recent triumph in the Yorkshire Cup.
Plus, they have recruited well in Jake Webster, Jy Hitchcox and James Green from Castleford as well as Matty Wildie and Connor Farrell from Featherstone.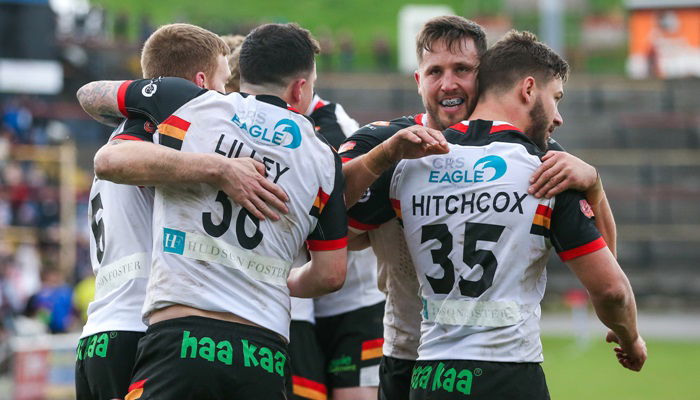 They add to the likes of the promising Joe Keyes and the experienced Dane Chisholm at half-back.
So their attacking options will be potent and having big guns like Liam Kirk, Steve Crossley, Matt Garside and Elliot Minchella to go off should see them go well.
However, the Championship can be a difficult step up considering there are some full-time teams involved.
Having just come up, it will be a huge test of Bradford's character as to whether they can cope with the sudden change, but having had three previous seasons in the division, they should know what to expect.
And if anyone can be the 'surprise' dark horses then it is any team under the likes of Kear and Bradford really could surprise a few.
Prediction: 5th
Dewsbury Rams
Another team set to cope with a season in transition are the Dewsbury Rams.
Neil 'Ned' Kelly departed at the end of 2018 due to personal reasons, leaving Lee Greenwood in charge and that's not the only change to occur!
A total of 16 new players have joined the ranks and all with a point to prove.
And like anyone, they will need some efficient leaders, with veteran Paul Sykes staying on for another year at half-back, with Simon Brown coming in to partner him.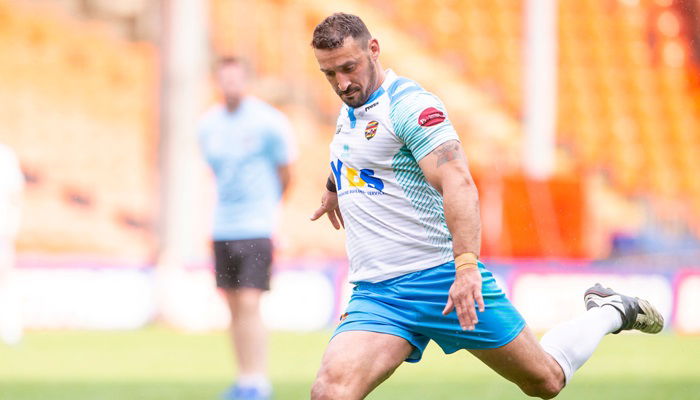 Both caused trouble for all opposition last season so there's no reason why it can't happen again, especially with an exciting set of forwards too.
Retaining the services of Lucas Walshaw, Michael Knowles, Kyle Trout, Martyn Reilly, Sam Day and Daniel Igbinedion will provide Dewsbury will a lot of go forward in the pack and should lay the platform down for the halves and the signings in attack.
However, due to the amount of comings and goings, life will be difficult and due to being part-time respectively, Dewsbury look set for a rather long season.
Not to say they will be herded every week, they should have enough to survive the slaughter heap but regardless, they will struggle.
They need to look at replacing Sykes, especially should he sustain an injury at his age plus will need to gel quickly as a team to survive.
Greenwood has had plenty of experience in the game and should bring out some exciting rugby at Dewsbury but another long hard season is imminent as Dewsbury will merely make up the numbers once more.
Prediction: 12th
Featherstone Rovers
'Thriving' off the back of their second Championship Shield triumph and back once again are Featherstone Rovers.
Major changes have occurred at the club, having spent heavily in 2018, they failed to live up to their expectation last time around.
But they return with a total of ten new signings as well as a brand new coach in Ryan Carr who they hope will revive their flagging fortunes.
Carr replaces John Duffy, who returned to Leigh Centurions controversially but considering they 'underachieved' last season, maybe fresh blood is just what they need.
Along with him, PNG Hunters trio Thompson Teteh, Watson and Ase Boas arrive from down under, all of whom have featured at international and could introduce a new breed of attacking rugby at the club.
Other notable recruits that could fare just as well are Brett Delaney, Jack Bussey and Cameron King.
King a promising hooker with a point to prove and with forwards like Delaney, Bussey, Scott Wheeldon and John Davies could see Featherstone return as an intimidating team to face.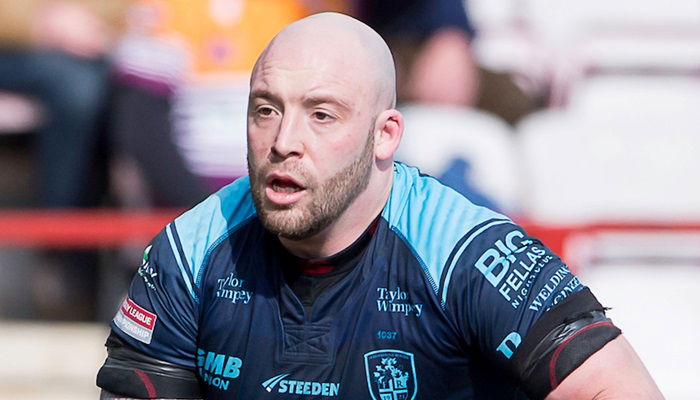 However, like a broken record, another Championship club faces the difficulty of the transitional period with their countless ins and outs.
They did need some fresh faces after their disappointing 2018 but are still rebuilding from their financial difficulty too, which could also take time to mend.
That and they have a handful of players retained who are beginning to age and need to look at young blood coming through to replace them.
A longer season looks in store for Featherstone but this is rugby league, where anything is possible!
Prediction: 6th
Halifax RLFC
They take overachieving to a whole new level do Halifax RLFC and 'Super Coach' Richard Marshall.
Cash strapped and no chance of achieving anything?! Or so most of us thought as Halifax managed their third Super 8s Qualifiers berth from four last season, the only part-time club to achieve such a feat.
This season should see them go just as strong, if not better, as they have secured some impressive additions.
Kevin Larroyer and Ben Kavanagh join from Leigh and Hull KR plus Quentin Laulu-Togaga'e returns for his second spell from Castleford and Shaun Robinson arrives from rivals Featherstone.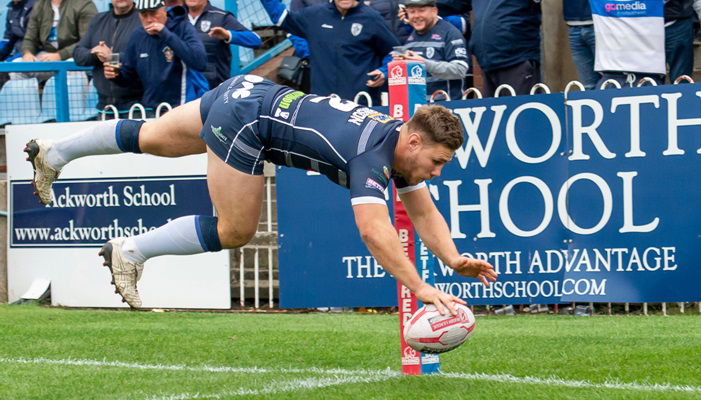 They have a healthy array of youth and experience in all avenues which is why 'Fax' look good for another strong season under Marshall.
One of their strong points has been their defence, having finished 2017 as the Championship's best defensive side and with their pack, look set to repeat such heroics again.
Larroyer and Kavanagh add to Dan Fleming, Jacob Fairbank, Simon Grix and even the Morris brothers Elliott and Frazer, who will provide the hard yards and the big tackles for 'Fax' this season.
Enabling Scott Murrell and Ben Johnston enough freedom for attack, all signs are positive for the club, who could even have an outside shout at challenging for promotion!
Prediction: 4th
Leigh Centurions
From everything to nothing in the blink of an eye and hoping for better fortunes are Leigh Centurions.
Returning from their 'rebirth', Leigh have changed almost their entire squad, including bringing back John Duffy as Coach, after a disastrous 2018 season.
Struck with financial troubles as the squad failed to live up to expectation, Leigh had to settle for a run in the Championship Shield, even failing to field a squad of 17 in the run.
However, they have survived somewhat and now boast some interesting additions.
Returning are Martyn Ridyard, Tom Spencer, Gregg McNally and Jonny Pownall, who helped Leigh record top spot in both 2015 and 2016.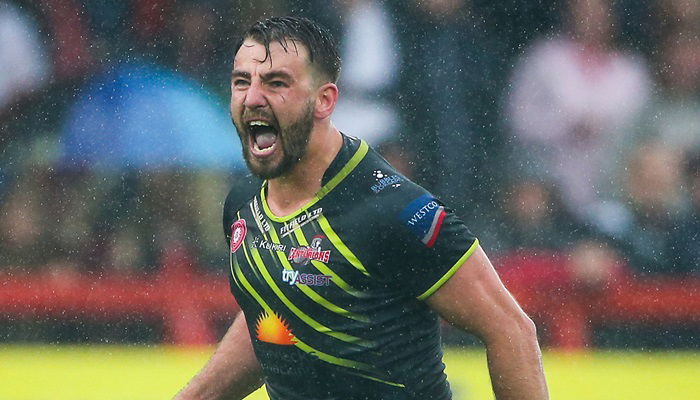 Further recruits are both Iain and Andy Thornley, Stefan Marsh, Andy Bracek, Toby and Luke Adamson, Sam Brooks and Josh Woods, who arrives from arch-rivals Wigan.
However, despite having such promising players, the uncertainty at Leigh coupled with, yes, the transition, will see the Centurions endure another difficult season.
It will take time for their squad to gel plus should they get a few injuries, they may have to poach rival clubs, just like they did in the Shield.
Therefore, this season should be treat as avoiding past mistakes that landed them in such a mess to start with.
If they are successful there then they can challenge a few but the struggle to begin with is inevitable, which will be too insurmountable for them to make up later on.
Prediction: 8th
Rochdale Hornets
Another club where off-field issues questioned their very existence recently are Rochdale Hornets.
They survived that as well as fortuitously avoiding relegation but will they be so lucky in 2019?!
The Hornets now have Carl Forster as Head Coach following Alan Kilshaw's departure and have also made several changes on the field.
Most notably are former Super League winger Paddy Flynn, Shaun Ainscough from Batley and the infamous ill-disciplined Scott Moore.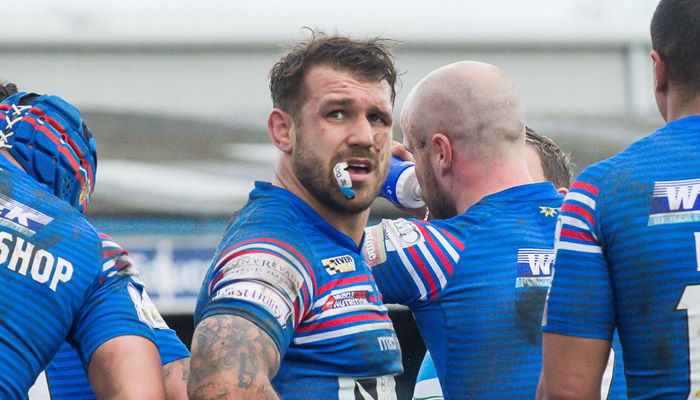 Aside from them, they have been left to recruit several untested players at Championship level which already puts them at a serious disadvantage.
True, they all have a point to prove and may show enthusiasm to begin with but can easily be overwhelmed by the unfamiliar opposition.
That coupled with a rather small squad immediately puts them on the back foot, even if they have their dual-registration agreement with Warrington and Wakefield to assist.
Should they pick up a few injuries and suspensions, that immediately leaves them short on numbers plus their financial woes could easily resurface once again.
There'll be no sting in their tail in 2019 as another long hard season lay in store for the Hornets, with a return to League 1 looming on the horizon.
Prediction: 14th
Sheffield Eagles
Once achieving greatness, now managing on 'rags' are Mark Aston's Sheffield Eagles.
Sheffield should be credited for surviving relegation on multiple occasions, even though they have experienced their share of money worries in recent years.
They return with a new looking squad, with the likes of Joel Farrell, James Davey, Jason Crookes and Pat Walker joining from Batley and Aaron Brown, Josh Guzdek and James Glover arriving from Dewsbury.
Plus Anthony Thackeray and Bradley Knowles join from Featherstone, it could be an interesting year for the Eagles.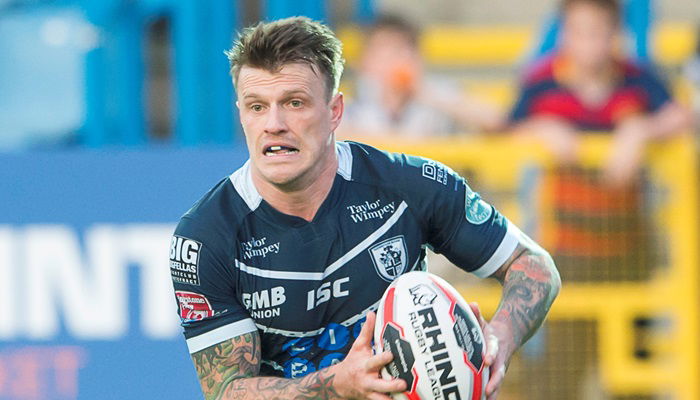 Or it could be a disastrous one as a huge transitional change will mean yet another part-time club could struggle to gel.
Though changes can benefit a squad, they did record some decent results last season so such an action could land them back to square one.
However, they have some good experience running throughout the squad in all positions and with Matt James to lead once again, they should have enough to survive the drop.
But since their top season in 2015, the Eagles have been a shadow of that team since and it does not look like they will revive any time soon.
The squad and club needs time to settle, both on and off the field, only then can they mount a serious challenge on the play-offs but until then, another long season lay ahead for the South Yorkshire side.
Prediction: 11th
Swinton Lions
They've roared their way to survival for three years on the spin but have Swinton Lions got any more life left in them?!
They've added rather heavily to their squad, bringing in Oscar Thomas from Sheffield and Gavin Bennion from Salford respectively.
Others include the unattached Michael Ratu, formerly of Hull KR and young Rob Fairclough from St Helens.
However, Swinton are another club almost undone by financial woes and it will be a huge ask to whether Stuart Littler's side can survive yet again.
They have retained experienced players in Jack Hansen, Michael Butt, Ben Austin and of course captain Rhodri Lloyd.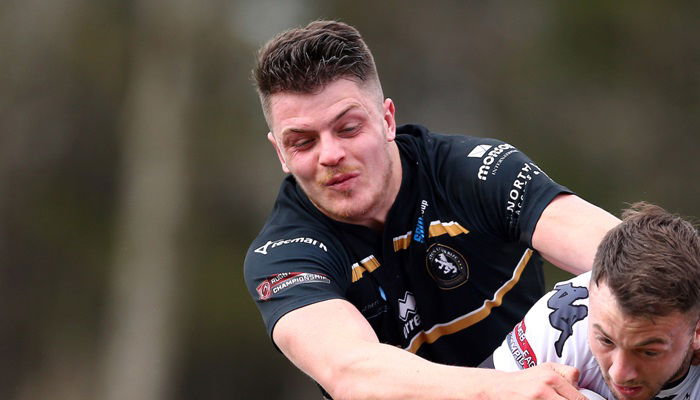 With Thomas and Fairclough, who have shown signs of promise, they could all assist in Swinton surprising a few in the new season.
However, the dreaded word 'transition' springs back into mind here which is why Swinton will be in for not only a long season but one where their fortunes are cut short.
They still have quite a few untested players in the squad and though they will want to prove a point, could find themselves overwhelmed.
They have also lived on the brink of survival for so long and maybe now that time is up.
Make no mistake, they should not be underestimated on the day as they have had their share of 'giant kills' in the past but surviving for another 29 games in the Championship looks too big a task for Swinton as the Lions are set to be tamed by their opponents.
Prediction: 13th
Toronto Wolfpack
Enough of the provincial, now the 'fully loaded' in the Toronto Wolfpack.
The heavy spending league leaders missed out on promotion to Super League by the skin of their teeth and will be out for redemption in 2019.
They start as the firm favourites, retaining much of their dominant squad of last season and adding Australians Ricky Leutele and Bodene Thompson respectively.
Further recruits include juggernaut Gadwin Springer as well as veteran Jon Wilkin plus Joe Mellor and Tom Olbison arrive from Widnes.
Being a full-time is enough to make them certainties for a high finish but the quality they have should see them take top spot yet again.
Half-backs such as Josh McCrone, Ryan Brierley and Blake Wallace will dictate their attack and leave all opposition in their wake yet again.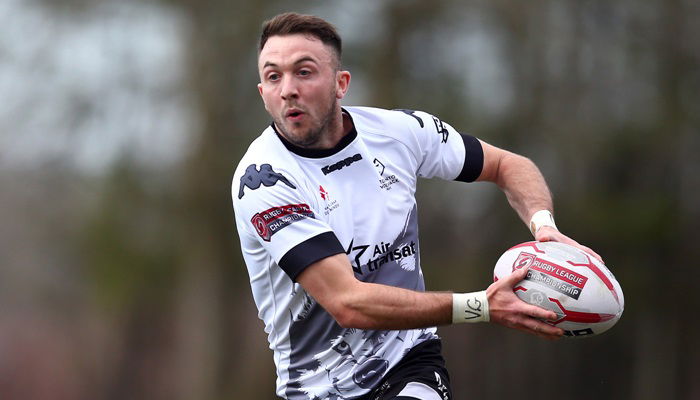 Easily accomplished as they have forwards such as Springer, Jack Buchanan, Ashton Sims, Adam Sidlow and Jake Emmitt to thrive off.
They have a complete squad and should sweep all opposition aside, but it is their attitude in the past that has been the problem.
They demonstrated as such, not only in their infamous Challenge Cup defeat with Warrington but also in the Super 8s Qualifiers, agonisingly losing home games to Hull KR and London, either of which would have seen them promoted.
But it was not to be so unless they have evolved in humility then despite another dominant season, it will be the same old story for the Wolfpack as they will wonder what could have been.
Prediction: 1st
Toulouse Olympique
Leap frogging many in 2018 where the ever-improving Toulouse Olympique.
Toulouse finished the 2018 campaign as the second-best attacking team, and further demonstrated such ability in the Qualifiers, toppling Hull KR and Widnes as well as giving Leeds and Salford a real fright!
They return even stronger, having added the likes of Dean Parata, Ilias Bergal, Jordan Dezaria, Ben Evans, Paterika Vaivai, Brenden Santi and James Bell.
Though they are rather untested at top flight level, if anyone can get the best out of them, it is Sylvain Houles.
Houles has retained the likes of Jonathan Ford, William Barthau, Stan Robin and of course Mark Kheirallah as 'pivots' who terrorised opposition defences throughout 2018.
No doubt they will all return for more of the same as Toulouse will be hot contenders for promotion to the Betfred Super League.
However, it is whether they possess the right attitude as it has cost them dear in recent seasons.
Yes, they displayed some remarkable rugby league, being able to prize open defences in seemingly impossible situations.
But unfortunately, despite challenging the best, they fell short last season, suffering rather heavy defeats to London, Salford and Leeds in the Qualifiers after matching them all toe-to-toe for large periods of each game.
Their defence has also faced some scrutiny, something Houles' side will have to work on if they desire a spot in Super League.
They remain one of the teams to beat in the Championship but unless their defence tightens and their fitness and attitude improves under the pressure of play-off rugby, Toulouse will be left wondering for could have been for the third year in a row!
Prediction: 2nd
Widnes Vikings
Inevitable really, let's be honest. Widnes Vikings finally surrendered their spot in the Betfred Super League after seven years.
It got from bad to worse for Widnes, having only won four matches throughout last season, having failed to defeated Super League opposition since last March.
The rebuilding job is set to begin again, having released up to 13 players, they will hope for an easier ride in the Championship.
They have recruited pretty well in signing Leigh trio Harrison Hansen, Liam Hood and Jack Owens plus Adam Tangata arrives from Halifax and Anthony Gelling returns from down under.
They all have a point to prove and with plenty of experience of professional rugby between them, should help Widnes to a strong season in the Championship.
Furthermore, Keiron Purtill arrives as Head Coach, with former legends Mick Cassidy and Brett Hodgson as his assistants.
They should get the best out of exciting 'pivots' in Danny Craven and Tom Gilmore plus promising youngster Olly Ashall-Bott.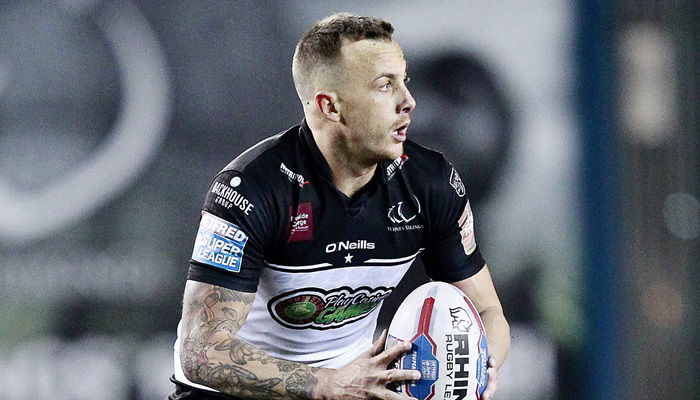 With the likes of Krisnan Inu and Gelling in the three-quarters, the Vikings will provide fierce opposition for anyone in 2019.
As long as they can become a sustainable club off the field then life should be an easier ride this season.
If not then that can cloud their judgement when the business end of the season comes around and it could cost them dear when it matters most.
Prediction: 3rd
York City Knights
"A Super League club in the making" are the 2018 League 1 champions York City Knights, apparently.
York swept all aside to claim the third division title for the second time last season, recording history with their world record win along the way.
Achievements perhaps worthy of knighthoods, they look set for a strong season in the Championship, with some interesting additions in a highly confident team.
Kriss Brining, Ross Osbourne, Liam Salter, Matty Marsh and Jack Blagborough all join from the likes of Salford, Leigh, Hull FC and Hull KR, with Jack Teanby also arriving from Dewsbury.
They join the likes of Ben Cockayne, Connor Robinson, Will Jubb, Tim Spears and Graeme Horne. Plenty of Super League experience that should see them tough it out with most, if not all opposition.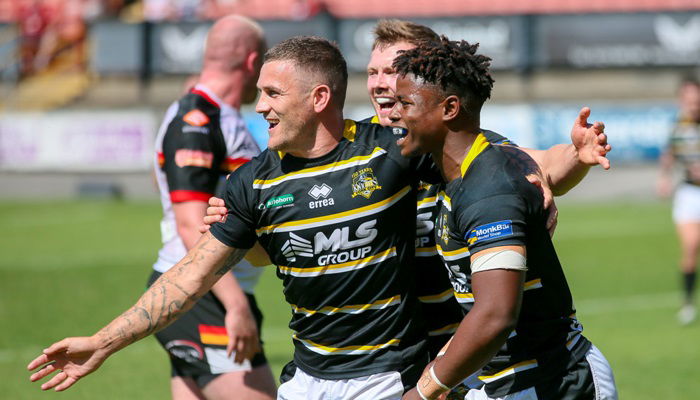 That and they seem a sustainable club so there's one less distraction.
However, they do lack a bit of experience in their depth and should they pick up a few injuries, they may struggle a bit more.
They are more prone to injuries, now facing much more difficult clubs in the Championship so they may be caught off guard by that alone.
Nevertheless, under James Ford, they could become the competition's dark horses and should trouble many along the way in what could be a very interesting season ahead for the Knights.
Prediction: 7th