Leeds head coach Richard Agar has praised young centre Jack Broadbent after he impressed in the Rhinos' 28-22 win over Wakefield on Saturday.
Injuries to Konrad Hurrell and Harry Newman meant the 20-year-old was a surprise selection in the centres but he came up with the winning score on the 59-minute mark, as well as a try-saving interception late on.
Broadbent's performance garnered much praise from fans and pundits alike, but Agar insists there's plenty more to come from him.
"I think he understands where he's at at this moment in time and the bits he's got to work on," Agar said. "He understands his strengths and also understands that he's had to be patient and wait for this opportunity.
"But we were always confident that at some point an opportunity would unravel. We challenged him and Corey (Hall) in the pre-season trial game (against Huddersfield) actually.
"We put a bit of pressure on them and said, 'Look, there is a spot going in Round One' and I think Jack rose to that challenge really well even though he got moved to fullback. He had a strong outing in that game.
"It was a great learning curve for him too going up against a strong Wakefield edge. So he received a lot of plaudits but he also knows that Bill Tupou scorched him a couple of times as well.
"He understands that when you get to this level, it's not like playing academy football where when you're in a strong team, you can get away with a blip or a little mistake and your teammates cover it up.
19 year old Jack Broadbent 🔥

Scores the try to take @leedsrhinos ahead, then makes a huge play to stop a late attack 🙌 #SuperLeague pic.twitter.com/tihHYLXHKv

— Betfred Super League (@SuperLeague) March 29, 2021
"But you get burned badly for any little blips when you play Super League, whether that be a marker play, a half-missed tackle, you get your spacing wrong and open up for some footwork on the outside of you, you're not in connection with your winger.
"There was a couple of those last week but we think they're easy fix-ups and he will be better and more confident for the run and the experience he got. But he's a super young professional."
Broadbent made his senior debut in Round 14 against Catalans last year – the game preceding Leeds' Challenge Cup semi-final clash against Wigan and one where Agar opted to rest most of the first team and blood several young players.
He went on to play twice more against Warrington and St Helens – which were similar affairs in terms of team selection – and also showed his versatility by playing in the halves.
Agar, though, says it's clear where his best position is.
He added: "I felt sorry for Jack last year when we played those three games and for two of those we had to play him as a six. Of all his positions, we see him as a centre.
"He can ably fill in as a winger and in training, quite often he holds his gloves up as a fullback and a little bit of a part-time six.
"When we played Warrington away, he went opposite Anthony Gelling and had a really strong performance. Clearly as a club we're quite well off for centres with Liam Sutcliffe, Harry (Newman), Konrad (Hurrell), Alex Sutcliffe.
"But we always felt (confident with) Jack, given his utility value but also given the type of kid that he is – he's ultra-professional, trains really well every day, his talk in training and within games is sensational.
"He's very vocal, not in terms of liking the sound of his own voice but he can sit in a team meeting and he's not afraid to speak up. For a young player, finding his voice in team meetings like that can be a bit of a challenge sometimes but he's got the confidence to speak up when the time's right.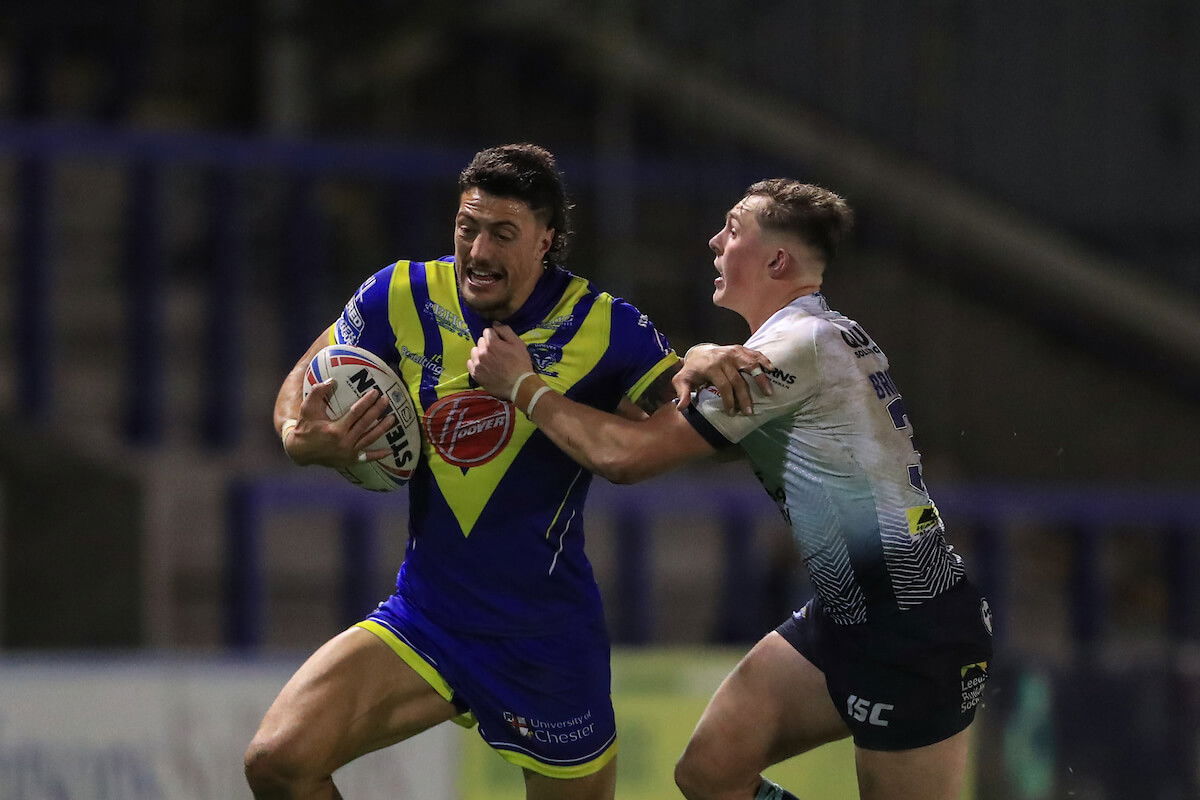 "He's also got an ability to accept some feedback. If a coach has got some things to tell him that he needs to improve on, he's very keen to soak it up and go away and learn about that. So he's a very well respected member of our group.
"He's a real student of the game. Jack's got a background where he actually trained as a referee as well, which I think tells you a bit of a story about what type of rugby league person he is.
"Jack and his mum – Batley Boys is his junior club and they've been very prominent people within that club. He's got a strong rugby league background, loves the game, did his refereeing qualification. He's just a really genuinely nice guy."
With Newman and Hurrell still unavailable, Broadbent is almost a certainty to retain his place in the Rhinos' starting side for the Good Friday West Yorkshire derby against Castleford.
One man who is unlikely to feature, though, is new signing Kyle Eastmond, who Agar has hinted could make his debut against former club St Helens in the Challenge Cup next weekend.
"We'll probably leave Kyle another week," Agar said. "We'll see how he goes. It's unlikely he'll play this week so potentially he could play against Saints the week after. I'm not going to tempt any fate and try to predict line-ups for nine days' time.
"We need a good run of him in the team training, which on a short turnaround this week, we're probably not going to get. We will play it week by week where Kyle's concerned."