This Sunday thousands tuned in to watch the 2021 Grassroots top 40 on GRM SPORT within the first 24 hours of it's release on YouTube.
Founded in 2017 by Shawn Boatin, GRM SPORT is a media platform partnered with the RFL which spends each season filming and producing cinematic highlights of the very best youth rugby teams in England. At the end of each season, having filmed over 550 grassroots rugby players, GRM SPORT releases a shortlist consisting of the best 40 players who featured on their YouTube channel.
The Top 40 is split into the following age groups showing the brilliant players across the age groups and across the country in what should be considered a love letter to rugby league:
The Top 10 Open Age Players
The Top 11 Academy Players (U16s to U19s)
The Top 10 Youth Players (U14s to U15s)
The Top 9 Junior Player ( U12s to U13s)
One winner from each category will receive an overall GRM SPORT player of the year award.
Feedback from fans point to Hunslet Club Parkside's Craig McShane, younger brother of former Man of Steel Paul McShane, as one of the favourites to win overall Open Age player of the year.
This year's Top 40 also features some of the most exciting academy players coming through the youth system such as Leeds Rhino's Levi Edwards who recently impressed for Yorkshire Academy and England Knights, Warrington Wolves Academy hooker Denive Balmforth and Hull FC Hooker Logan Moy all feature in this year's top 40.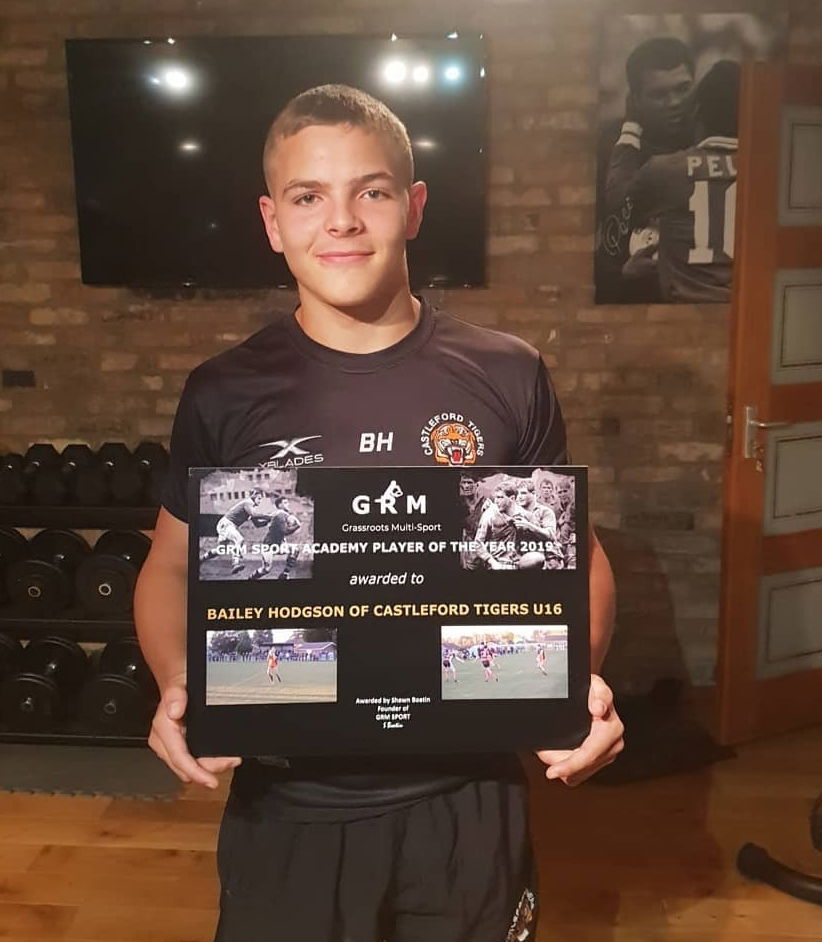 Founder, Shawn Boatin said: "550 players featured on GRM SPORT this year, but It is impossible to film every game of grassroots rugby.
"Our platform only features teams in the highest division of each age group across Lancashire, Yorkshire and Cumbria, which adds breadth and integrity to the Top 40.
"Understandably there will be some very good players disappointed not to feature, Covid created some barriers this year, but every season the Top 40 creates a huge buzz in the grassroots community.
"It's great to recognize some of the country's best young rugby league players, our last top 40 (released in 2019 before Covid) attracted almost 50 thousand viewers, and many of the players featured have gone on to do great things, including Dom Young and Bailey Hodgson who have since moved over the the NRL.
" I think this year's Top 40 is our best yet!"
Head to the GRM SPORT YouTube channel to watch the entire 2021 top 40, especially with no Super League NRL or international rugby to catch the eye, this is the best way to get a rugby league fix watching some of the most exciting players in the country many of whom could soon be stars of Super League.