Leeds Rhinos and England scrum-half Luke Gale says he's looking forward to seeing the legacy left behind by next year's World Cup.
The 31-year-old is one of the competition's ambassadors and so has seen first-hand the work being done at all levels to make sure it leaves a lasting impression.
Wednesday morning saw several announcements made about the tournament, including a new logo centred around the theme of inclusivity and the training bases for all 32 teams competing, and involved short videos featuring several famous faces from England footballer Jesse Lingard to TV chef Simon King.
The videos received plenty of positive feedback and Gale admits seeing them made the World Cup seem even closer.
"(RLWC2021 Chief Executive) Jon Dutton and his team have done fantastic," Gale said. "I think the logo's very inviting; it brings all three competitions into one – the men's, the women's and the wheelchair.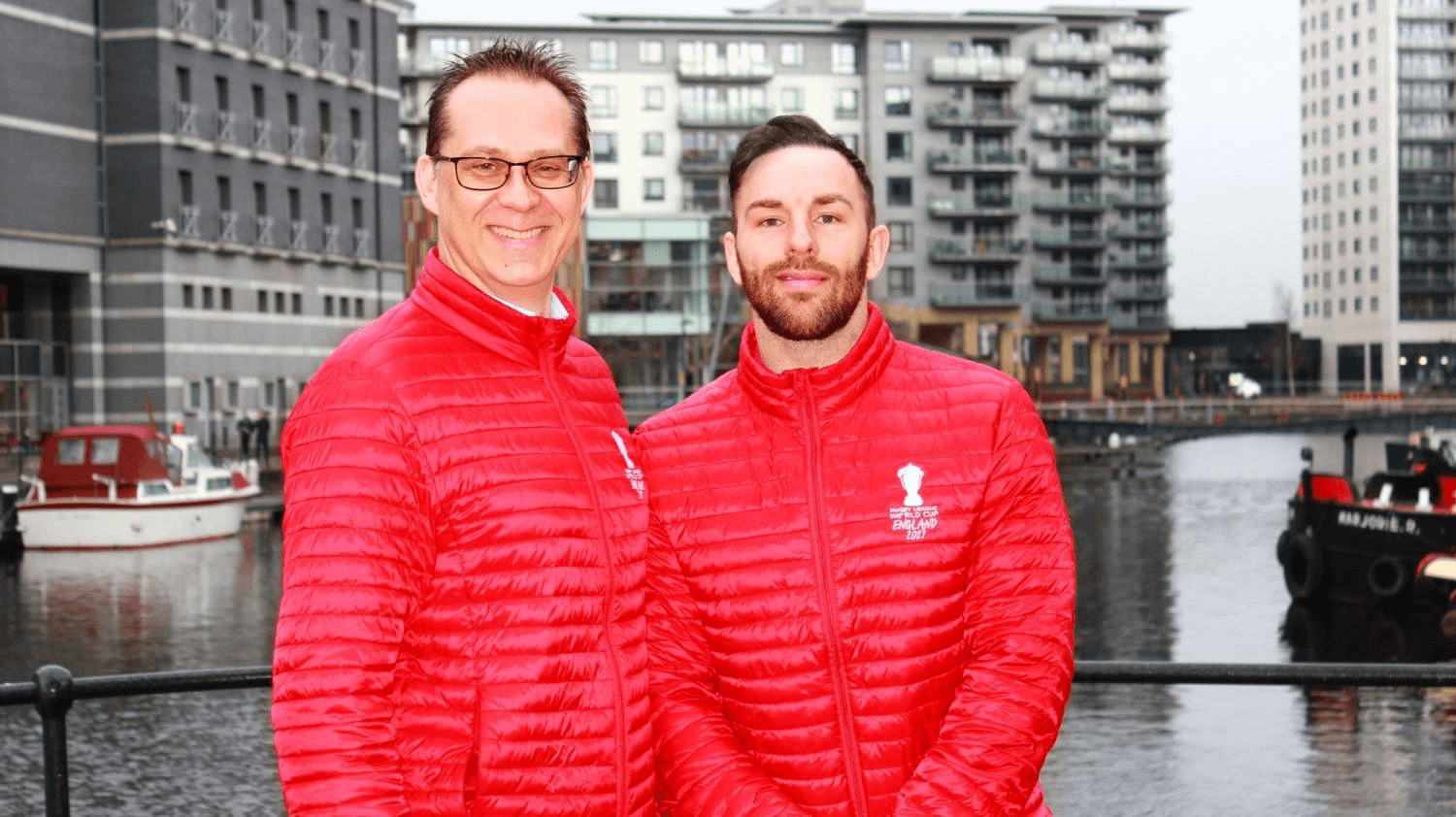 "Then the footage on socials was great, it was goose bump stuff. Obviously being involved in World Cup stuff myself, I know what it means and how special it is.
"The world's a crazy place at the moment, so this morning gives everyone a boost, and that kind of positive news is what we're lacking at the minute.
"It gives everyone a bit of a lift, with some positive signs that normality is just around the corner, and makes everything feel a little bit more real."
The game venues and training bases will see the sport visit areas all across the country, from the heartlands in Yorkshire and Lancashire, to expansion areas such as County Durham, Northumberland and Warwickshire.
Expansion is one of several main aims set out by World Cup organisers, as is the effect it has on the community game.
Check out all the #RLWC2021 team base reveals, plus some of the reaction from our amazing nations and friends #PowerOfTogether https://t.co/JmHnANMKEM

— Rugby League World Cup 2021 (@RLWC2021) June 10, 2020
"We believe this will be the biggest and best World Cup ever; it will be interacting with millions throughout the world," Gale continued. "But it will also give a bit of a legacy to all the grassroots and amateur clubs who kind of need it.
"I've been involved in many grants already, whether it be transforming run down changing rooms or making new training facilities. Clubs like that are how I grew up playing rugby so I know how important it will be to the grassroots level and in giving communities a sense of togetherness as well.
"If we can go to Middlesbrough and create a great product, which I'm sure we can, and have the people of Middlesbrough saying, 'Remember that great game of rugby league that we had', then who knows, Middlesbrough might become a place where rugby league is regularly played.
"And I suppose that's the best bit about the World Cup – it brings people together from areas that you might not associate with rugby league. So it's not just about hosting the World Cup, it's about leaving the legacy afterwards."