The recent Covid-19 pandemic has thrust the world into a state of utter panic.
For some rugby league stars, the determination to distance themselves from the vaccine has left some ostracised from society whilst for the likes of star Luke Thompson, it has almost resulted in a club hierarchy argument.
However, Albert Kelly has shared something quite bizarre that he has been subject to as an aboriginal person back in Australia.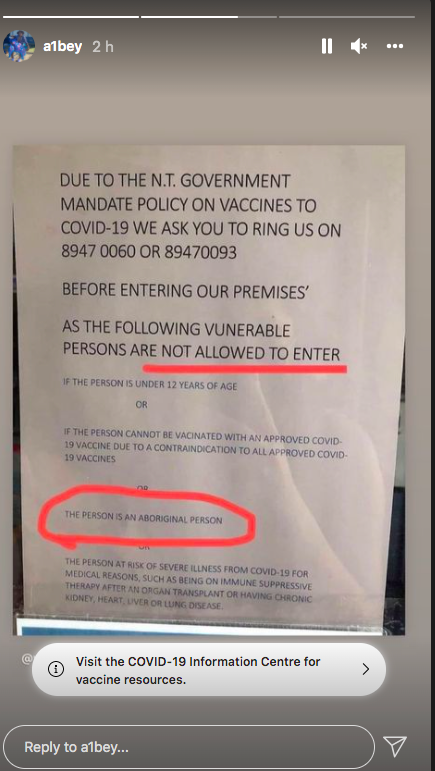 Though the company has not been named, the sign states that aboriginal people are not allowed entry into the premises, restricting a whole group of society.
Kelly himself is enjoying a renaissance with the NRL having made a combined 171 NRL and Super League appearances since debuting in 2010 and he has been impressive since making his Australian comeback with the Broncos midway through the 2021 season.
He made a number appearances for Brisbane in the 2021 season since returning from England where he played 118 games for Hull and then Hull Kingston Rovers between 2015 and 2020, scoring 67 tries in total in the Super League.
He played a total of 47 NRL games for Cronulla and the Titans from 2010 to 2014 before his overseas stint.