FC on fire…
If you had to give an example of a near-perfect performance, then Hull's heroics on Saturday afternoon is about the closest you'd come. The Black and Whites completely outplayed Leeds to reach Wembley for the second year running.
The key word from both coaches post-match was 'stifled', which is exactly what FC did. They pinned the Rhinos in their own half for much of the game, with Marc Sneyd's kicking game being pivotal. Also, unlike their opponents, Lee Radford's men were clinical in their attack. They took almost every opportunity that arose, while there was a constant focus on gaining repeat sets, with kicks to Fetuli Talanoa's wing being Sneyd's pet play. The task now is to retain their Challenge Cup title next month and after this weekend's performance, they should go to Wembley as favourites.
…while Tomkins and Williams inspire Wigan
After a half-decent performance against a young Leeds side last week, Wigan's key men needed to step up. And did they ever! Sam Tomkins put in a man of the match performance, while Williams was influential in most of his side's tries.
The two of them dictated the Warriors' attack all game as well as making some smart reads in defence. Shaun Wane's side were in need of a strong performance. Not just to get them to Wembley, but to lay a marker down for the upcoming Super 8's. Currently sitting in seventh place, Wigan have plenty of work to do to make the top four, but could hit some good form on the back of Sunday.
Salford missed Lui
While the Red Devils couldn't come away with the win, they can still be very proud of their efforts. They didn't give up until the final whistle, while it was a great turnout from the fans, who were in fantastic voice all game. From a playing point of view, though, the big difference was the absence of Rob Lui.
Whenever he plays, Lui adds a certain creative spark in attack that neither Todd Carney or Michael Dobson can offer. His off-the-cuff style injects enthusiasm across the whole team and had he of played on Sunday, the outcome could have been a whole lot different. Anyway, the loss means Ian Watson can now focus on Super League and with Salford in a strong position going into the Super 8's, all eyes will be firmly on reaching Old Trafford.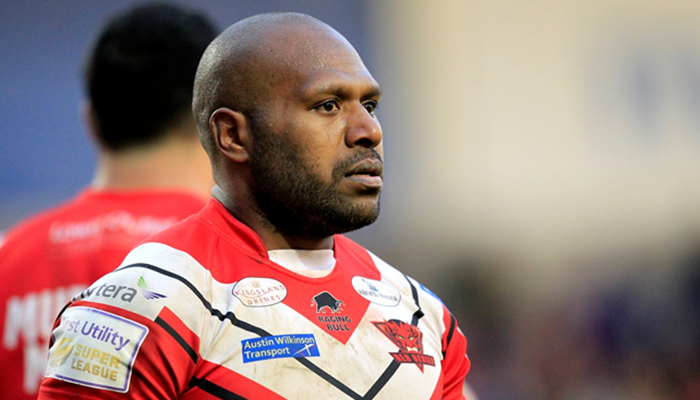 Liam Harris is one to watch
While Hull and Wigan's Challenge Cup heroics were admirable, the real congratulations go to York, who became the first team to beat Toronto in the league. In a gritty encounter at Bootham Crescent, the Knights came away 26-16 winners, with Hull KR halfback Liam Harris playing a starring role.
The 20-year-old is on dual-registration with York and certainly showed why he is rated so highly at his parent club. Despite his young age, he delivered a really mature performance, organising his side while also coming up with some superb individual pieces of play. His second try, for example, where he ghosted through the Wolfpack defence before rounding Laulu-Togagae to score was the kind of play you would see from a top-level Super League player. Harris will continue to ply his trade at York for the rest of the season, but will no doubt be pushing for a place in the KR squad in 2018.
Super League to go Down Under
Hull and Wigan's semi-final victories both came in the same week that the clubs announced they will take Super League to Australia in 2018.
Australia has the biggest Rugby League following in the world, so to me this tour seems like a rather pointless exercise. It's good that we're giving the Aussies a taste of the English game but surely an overseas venture such as this would be more useful in an expansion country, like Canada, for example. Toronto is one of the fastest growing Rugby League hotbeds, so a live Super League game would be sure to generate even more interest over there. Some sort of 'double-header' with a Wolfpack match preceding the Super League action would go down an absolute storm. Yes, Super League needs to reach more areas of the globe, but the expansion areas need to be prioritised.