Welcome back to From The Terraces, the weekly column where I choose a hot topic within the rugby league community, and discuss my opinions. This week I look at the upcoming World Club Challenge match and discuss the events history and importance.
As the Super League season comes to an end each year, the chatter about the World Club Challenge begins. Without fail, fans around England already start to doubt the Super League sides, and claim that each game will be a walkover for the Australians. While the English sides have only won three out of the last 10 games, Super League holds the most victories in the WCC, with 12 out of the 23 official matches played. However, in recent years it has gone the Australians way, with there not being a single Super League win, since Leeds beat Manly 26-12, back in 2012.
So, is the World Club Challenge that important, does it matter that much? Let's look at the history of the event and discuss its importance.
The World Club Challenge unofficially began in 1976, when Sydney's Eastern Suburbs and Premiership winners St Helens met in Sydney, where the Australian side ran away 25-2 winners. There wasn't to be another match until 1987, when another unofficial match took place between Wigan Warriors and Manly-Warringah Sea Eagles at Central Park where Wigan won 8-2. The first official WCC match was in 1989, when Widnes beat the Canberra Raiders 30-18 at Old Trafford.
During the early 1990's, the World Club Challenge still didn't become a regular match, with there just being three, which all involved Wigan Warriors. The 1994 WCC, was to be the last held in Australia for 20 years, and there wasn't to be another WCC match until 1997. This was due to Australia's Super League War which caused some serious issues at the time.
In 1997, when it was revitalised, it was turned into a 22-team competition, which had six rounds in two different hemispheres. It would pose $1,000,000 in prize money, and failed miserably. The competition was too expensive to stage and was reported to lose just over $5,000,000. It would also receive very poor ratings and attendances both in Australia and Europe. This ultimately led to the World Club Challenge being postponed for two seasons.
In 2000, the World Club Challenge finally became a regular match, that continues today. From 2000-2014 the WCC was contested between the league winners from Australia and England. However, in 2015 it became the World Club Series. Which was contested by the top three Super League teams and three NRL sides, including the Premiers. Two matches basically being friendly matches, and the third match would be the WCC match contested by the two leagues Champions.
That concept would carry over into 2016. However, this year, they tried to expand the World Club Series to eight teams, with there being two games in Australia and two in England, with the World Club Challenge match alternating each year. However, the Australian clubs were not interested and Melbourne Storm refused to play this year because it clashed too much with their pre-season, so the series was effectively reduced to just the four teams.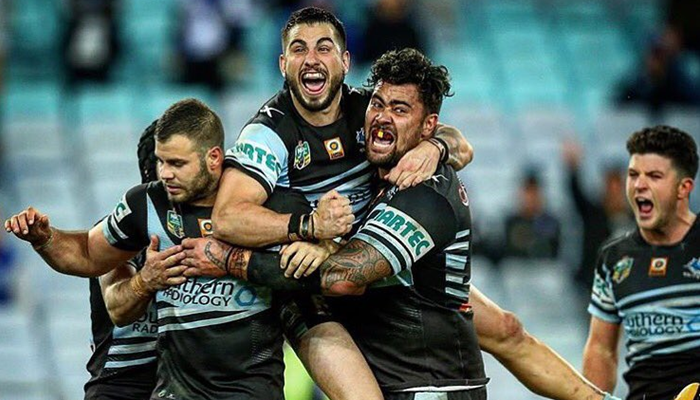 With the matches being played at the start of the season, it does play a huge effect on the Australian teams, as their season does not start until much later than the Super League. Therefore, there have been many NRL sides that are now refusing to participate. In my opinion, they should just have the one match, that is between the two Champions of both leagues, you don't need more than that. Also, with the games being played so early in the season, it doesn't reflect enough of the quality of the sides competing, as neither of them have played enough to warm-up for the matches.
The World Club Challenge is a very important match for our sport. It's a match that brings the two biggest rugby league competitions together and puts it in a global spotlight. It's our Champions League Final, and it still gains a lot of media attention, whether it being bad or good. Over here in England, the media seem to write the Super League sides off every year and it just seems to be a common opinion now, that the NRL is miles ahead of our game, and that mind-set transfers to the international stage too.
I'll be the first to admit that their game is ahead of ours, but I don't think it's lightyears. Yes, our sides have been beaten heavily in the last few years, but a lot of the time I just think we put too much pressure on ourselves and show too much respect to the Australians. If we went out there and played our own game instead of theirs, then it would be a different story.
With this year's World Club Challenge just a few days away, I think 2017 could be the year of Super League. Wigan have a very strong squad, and with it being Cronulla's first ever WCC as Premier Champions, there will be a lot of pressure on their shoulders. Wigan have a coach who has won it before, as he was part of the Wigan side that beat Manly 30 years ago. It'll be a great moment for Super League if they could win the WCC, as for years now, we've had the, "we're not good enough," rammed down our throats.
The World Club Challenge is a very important match. It's a match that means a lot to Super League and our clubs. It's a chance for a side to create history and memories that will live on forever. I will leave you with a quote from Wigan head coach, Shaun Wane, who talks about his feelings going into this week's WCC:
"I'll speak to the players about the history of the club this week. It means a lot to our town. It's our chance to create some history. It's now 30 years since we beat Manly and people still stop me in the street to talk about that game. I'll get some former players in to speak to the players this week. It's huge for us."
This concludes the fourth edition of From The Terraces. Please feel free to let me know your thoughts on the World Club Challenge in the comments below.