Wigan Warriors youngster Amir Bourouh has opened up about his remarkable amateur team, Siddal, who upset all the odds to become national champions – an age group above what they would usually play.
The 19-year-old is one of several successful products of the West Yorkshire club, who have seen Super League stars of past and present including Liam Finn, Niall Evalds and George King don their colours.
Bourouh's team, however, was like no other and not least because of who he played alongside.
"There was Riley Dean from Warrington, Tom Holroyd from Leeds, Morgan Smithies from Wigan and me," he said.
The side were a powerhouse throughout their early teenage years, winning the Yorkshire Cup and Yorkshire Junior League Division One titles three times each and the under-14's National Cup in their first three years of competitive rugby.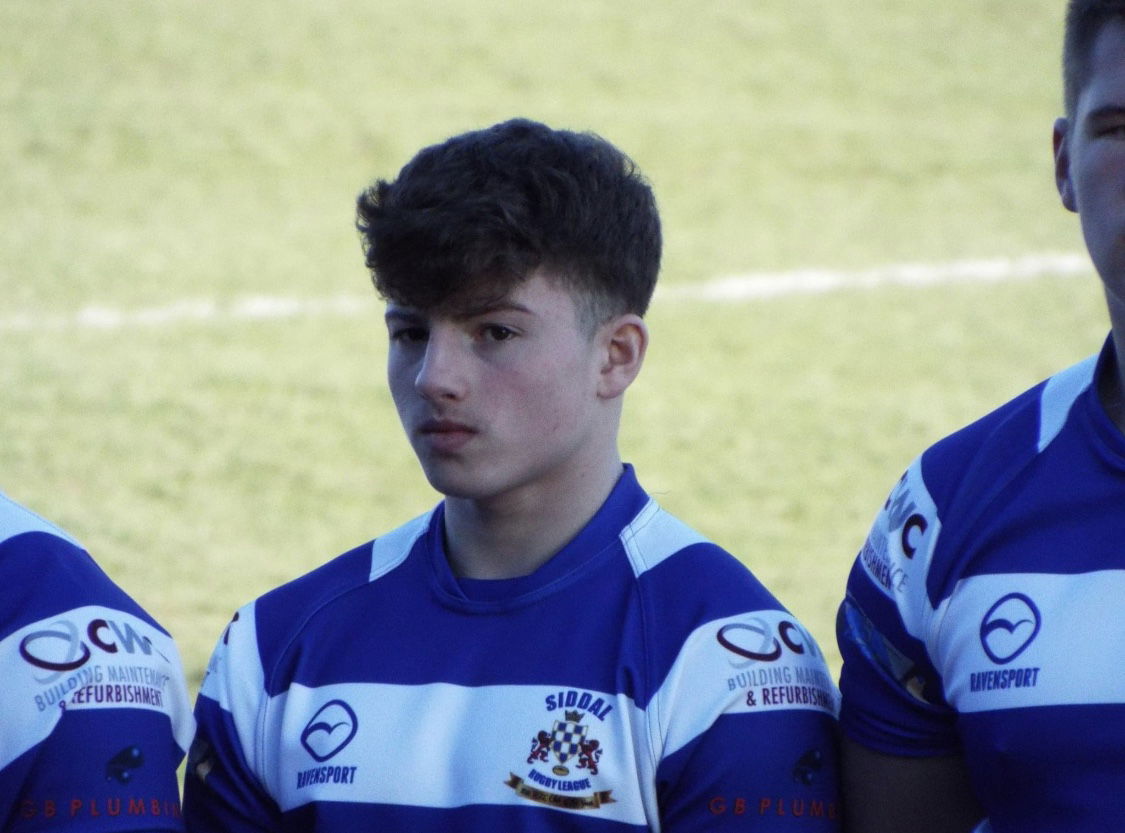 Such was their success that in 2016 they decided to challenge themselves even more by entering the under-16's National Cup, despite only playing at under-15 level.
"I think it was a bit of a laughingstock at the start," Bourouh continued. "Everyone was like, 'What are these lot doing, thinking they're better than they are'.
"But then round-for-round we came and we beat them and suddenly they were saying, 'We don't want to play these lot'. We went over to Wigan St Judes and beat them and it just progressed like that.
"Then it was West Hull in the final who have got some really good players, like Jack Brown who plays at Hull FC, and luckily we got a win over them. That was the pinnacle of it all."
That win over West Hull made them the first under-15s side to ever win the under-16s National Cup.
You'd be right to question how, when size and maturity are such a major factor at that age, a team can complete such a feat, especially given some of the quality opposition they faced.
Bourouh, however, has a simple answer – extraordinary chemistry and discipline.
"We were all just best mates," he added. "So we loved playing with each other.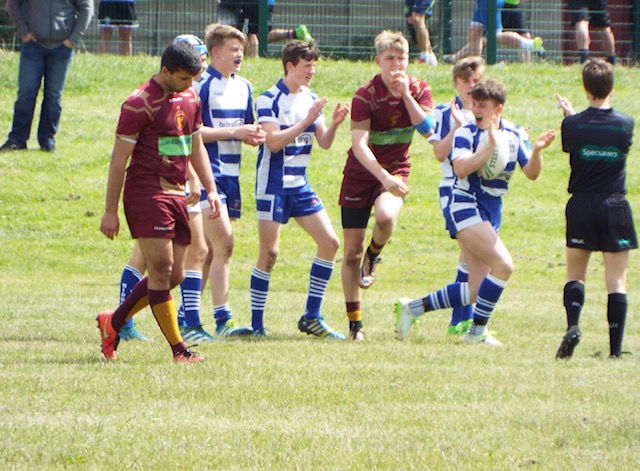 "We didn't have a 'turn up and we'll win' kind of attitude because we'd been stung a few times in the past from that.
"We'd win by 40 points to 16 or something and come in sulking after the game because we knew we'd let a few tries in and were going to get a telling off from the coaches.
"When you look at it now, 40-16 is a good score but our coaches just wanted to set the standards early with us. You laugh looking back on it now.
"So we knew we had to give it some but we just loved playing with each other and it just clicked.
"We had players who don't have anything to do with rugby anymore who were key players in that team, so I'd say it was definitely from the friendship and connection that we all had. Even outside of rugby we were always with each other."
After the highs of 2016, the side embarked on what was their last season together the following year, with most of the squad splitting to pursue both academic and sporting ventures elsewhere.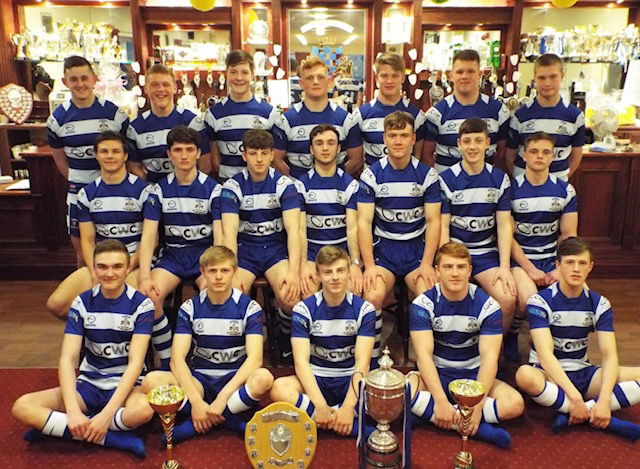 True to form, they went the whole season unbeaten, picking up a fifth league title, as well as the National, Yorkshire and Challenge Cups, while 10 players signed professional contracts with Super League clubs.
The Warriors youngster is one of a handful of those players who has gone on to make his senior debut already but says the move to Lancashire was made simpler by one of his teammates, both socially and logistically.
"We were still only 16-year-old lads so we weren't too keen on coming out of our comfort zones at that point.
"But with Morgan (Smithies) it was a lot less challenging because we would go with each other and made friends a lot easier.
"Morgan's also a bit older than me so he could drive and would give me lifts back to Halifax, so that definitely helped!"