Widnes have confirmed the signing of young back rower Liam Cooper from St Helens.
The 22-year-old has signed a one-year deal from 2020, after spending the past season and a half on loan at Halifax.
Cooper made 11 appearances for 'Fax in 2019, scoring three tries.
He becomes the Vikings' fifth new signing for next year, following Shane Grady, Jake Spedding, Deon Cross and Kenny Baker.
"It feels great to be able to join a new club after so many years at Saints," he said. "I'm really looking forward to starting fresh again at a good club like Widnes.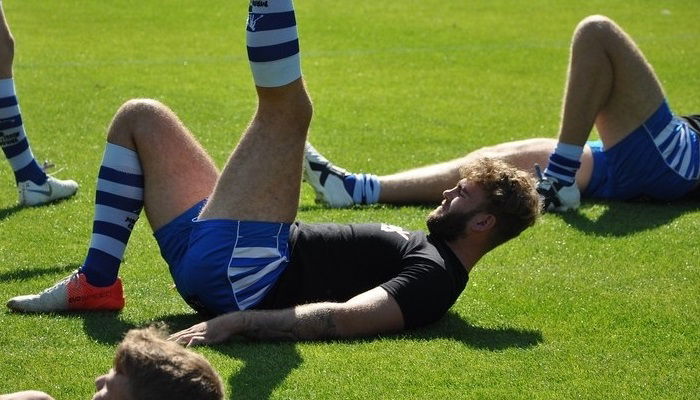 "Being a St. Helens lad, Widnes is close to home for myself, as well as a few of my family being Widnes fans, so they were reasons for me joining the club. But the history of the place, and the chance to get them back up to where we belong was the convincing factor for me.
"The Championship is a pretty physical league, a division where you can't take a backwards step. I enjoy the physical parts of the game, and I have developed that side of the game playing in the Championship over the past few seasons.
"I've watched many games at Widnes over some time, and played at the Halton Stadium in the last couple of years, and the support from the fans is brilliant. They are a loyal bunch, and support the team through both the good and the bad. Hopefully, we can give them some more good times for them to enjoy during my time at the club.
"The Widnes fans can expect to see some big impact carries and big hits from me next year, and on the back of that we can hopefully enjoy some big wins in the key games."