The latest Disciplinary Match Review Panel minutes have been revealed with two Warrington Wolves stars in the bad books.
Josh Charnley and Matt Davis will sit out Warrington's fixture against St Helens on Friday night after being hit with a two-match and one-match ban respectively.
Winger Charnley received a Grade C Strikes citation whilst Davis was hit with a Grade B Dangerous Strike charge.
It followed Warrington's 24-18 home loss to Catalans Dragons.
Charnley's citation reads: "Law 15.1(a) Striking – Kicking – Trips, kicks or strikes another player – Kicking – makes light contact with opponent Grade C."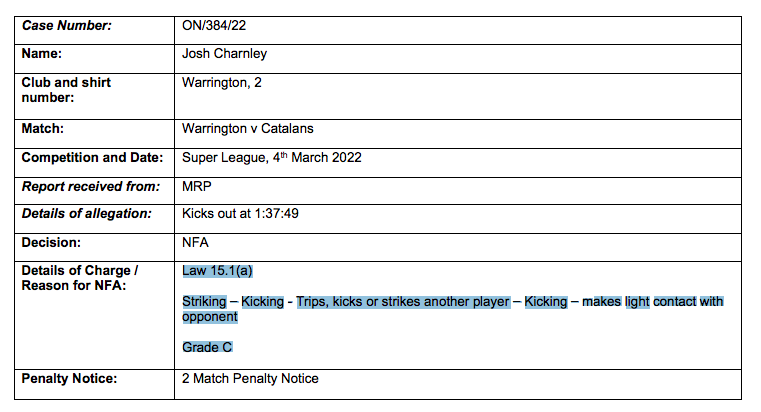 Davis' charge reads: "Law 15.1(i) Dangerous Contact – Defending player, in or after effecting a tackle, uses any part of their body forcefully to bend or apply pressure to the head and/or neck and/or spinal column of the tackled player so as to keep the tackled player at a disadvantage in or after the tackle. Grade B."