The news in today's League Express of Leeds Rhinos failed bid to try and tempt England international Jake Connor has surprised many, especially considering the reported half a million pound valuation put on the talismanic Hull FC half-back by the Rhinos.
However it's very fair to say that Leeds didn't even reach first base with their audacious bid, and it's not exactly surprising that the Airlie Birds wouldn't even entertain the idea. There are a multitude of reasons, some of which surround Connor's undoubted talent on the pitch, others which surround some very bad blood between the two clubs at boardroom level.
For examples of why Hull FC believe Jake Connor is worth more to them in a Black & White shirt, you only need look at their Good Friday thumping of local derby rivals Hull KR. It was a game in which Connor was in imperious form, which saw him take home the Man of the Match award, even ahead of hat-trick hero Jack Logan, and when he showed his multi-dimensional utility value, by swapping between his starting half-back position and full-back, as and when the game suited the switch.
His try in that game, plus his assists in some of Hull's other tries, allied with plenty of other examples of his value in several other games to Lee Radford's side, frankly they would need their head testing if they ever did let him leave.
Another factor is Connor's popularity at Hull FC, the supporters love him, his teammates love him, the coaches and conditioning staff love his cheeky chappy ways and Connor himself loves the atmosphere and friendly vibe at the club and has done since he walked through the door. This led to the long-term contract extension he signed last year which has him tied to the club until at least the end of 2021. Added to that must be Connor's stock rise at the club, with a Challenge Cup winner's medal and his first full international caps bagged since his arrival before the 2017 season.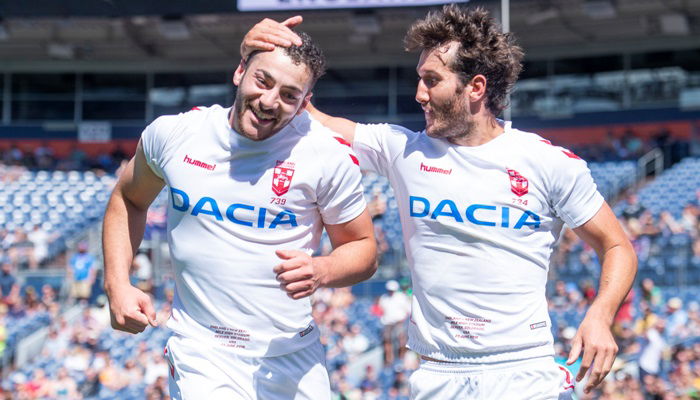 With Lee Radford having seemingly solved the three into two conundrum surrounding his halves, with Connor and Marc Sneyd looking very much the preferred combination and the mercurial Albert Kelly coming off the bench, it seems Connor has now nailed down his preferred position in the team, and his ability to switch to full-back or centre just underlines his value to the team.
The unfortunate side to this story lies at boardroom level, with the definite bad feeling between the two clubs, which harks back a few years, specifically the way that the Rhinos poached Luke Briscoe from the FC Academy. There was then their handling of the Tom Briscoe move, after chief executive Gary Hetherington was accused of lies in the media, having stated that they had no interest in the former England winger on several occasions, while offering him a massively lucrative contract on the quiet, and subsequently signing him on a five-year deal.
These incidents made a lasting impression on Hull FC owner Adam Pearson, who was understood to be enraged in both cases and vowed never to do business with Hetherington again. This was then compounded even further when Pearson had to pay Willie Manu, then of St. Helens, another 200,000 as a settlement on his former contract with Hull, something which Gary's wife Kath Hetherington had agreed when signing Manu from Castleford Tigers, but failed to disclose when Pearson bought Hull FC from her in 2011.
It is now known that the Rhinos have moved on to other targets, but this latest incident is likely to leave another very bitter taste, especially considering the Airlie Birds response to the idea that they would ever entertain the idea of selling their most prized asset, let alone to a Leeds Rhinos club which are much-maligned at the KCOM Stadium.