So we have our 24-man team that will represent us all Down Under in the forthcoming Rugby League World Cup, and I think it's pretty fair to say that most English fans are not happy with coach Wayne Bennett's selections!
Obviously after the Zak Hardaker drugs controversy it was always going to be a bit more difficult. However, what seems to have happened is that Bennett has effectively copy and pasted almost the entire squad from last year's abject failure in the Four Nations tournament, and set them up as lambs to the slaughter against the world's best.
Bennett has ignored the very strong claims for a place in his team of players who have played at the highest level in this country, including Challenge Cup and Super League Grand Finals. After the Hardaker saga, much of social media was calling for the inclusion of Hull FC full-back Jamie Shaul. However, despite his impressive form, Shaul, who many rate as one of the most outstanding strike players in Super League, a man who was recently compared to superstar Ben Barba by Jon Wells on live television, has been snubbed yet again, by a coach who lives and works on the other side of the world.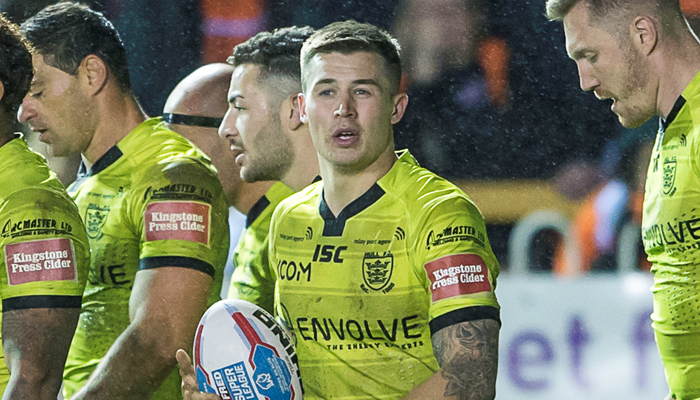 Back-to-back Lance Todd Trophy winner Marc Sneyd and 2016 Steve Prescott Man of Steel winner Danny Houghton can count themselves unlucky not to be involved in the mix, as to an extent can the in-form Jake Connor. Possibly the most baffling omission is Super League runaway top try-scorer, and former Brisbane Broncos player under Bennett, Greg Eden, along with his Castleford Tigers teammate, and previous Elite Group selection, Paul McShane. Leeds Rhinos forward Stevie Ward has also been overlooked despite an outstanding season for the newly crowned champions.
The squad choices are very difficult to explain. It includes many players who have endured a disastrous season, and ended up battling it out for their Super League lives in the Qualifiers. In Kevin Brown, Stefan Ratchford, Chris Hill and Ben Currie, that is exactly what you have, much worse in the case of Currie, you have a forward who has spent most of the season on the treatment table, in a move reminiscent of the inclusion of the now dropped Stevie Ward from Leeds last year.
We are now left asking ourselves the same question – should England be coached by an Australian, especially when that coach lives and works full-time on the other side of the world?
Here in England we have a raft of English coaches who understand the game both here, and Down Under. Certainly in Daryl Powell and Lee Radford we have two coaches who know how to turn lower teams, as England are fast becoming, into real forces of the game, and with Shaun Wane and Brian McDermott there are genuine trophy winning credentials.
England do have the potential to really ruffle some feathers in international rugby league, with a more competitive league, producing better players and if they get the structure of the game right, we could see a return to a competitive England (or, as I would prefer, Great Britain) team, but to get to that stage, England need to get the right foundations in place. That starts with having a coach who knows his players abilities and weaknesses, who knows which players are on form, and which are just living on their names.
I would suggest that Wayne Bennett needs to at least make this England team a force to be reckoned with at this World Cup, or we need to call time on him, and get someone in charge that won't be afraid to upset certain misfiring players, some of which have been abject failures for far too long now!