Leigh Leopards had a problem as soon as they announced their 10 signings for the 2023 Super League season.
Their 10 signings were major statements by the newly named club and give them the potential of making the play-offs in 2023.
However, it put the Leopards one over the overseas quota allowed in Super League which stands at seven players.
The club reportedly looked into ways around this and owner Derek Beaumont suggested loan moves could resolve this but in the end the Leopards allowed Nene MacDonald to join Leeds Rhinos and his former coach Rohan Smith at Headingley.
However, shortly after that it was reported that Blake Ferguson was to leave the club on compassionate grounds which was then confirmed by Adrian Lam.
This leaves the club with cap space, potentially a quota spot and in need of a winger as well as the middle forward which Derek Beaumont said the club were interested in after the flurry of 10 signings earlier in the off season.
With the likes of Dylan Napa and Marty Taupau potentially available it seems they may have brought in a British winger in the shape of Wigan Warriors youngster Umyla Hanley who was pictured training with Leigh on their social media.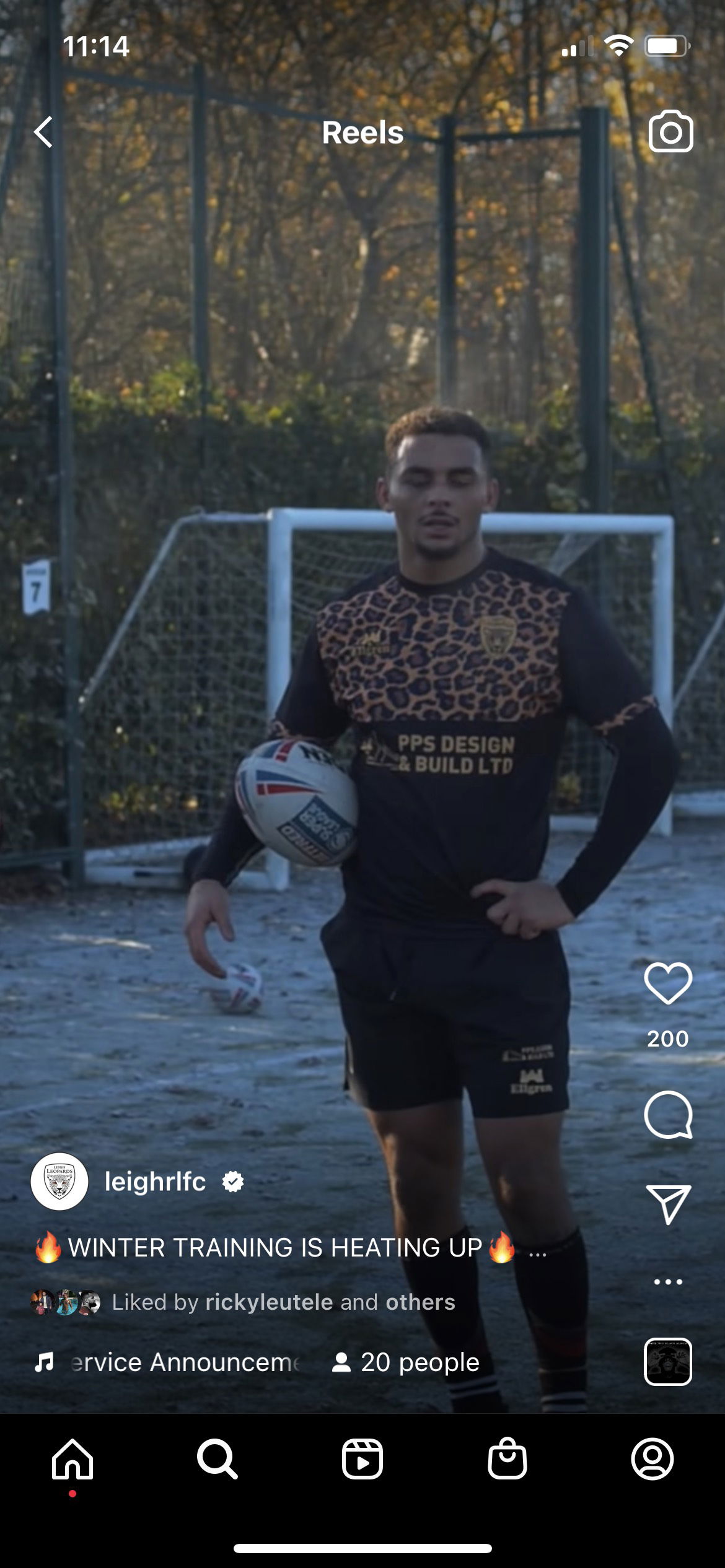 Thus, it seems the Leopards will bring Hanley to fill the void left by Ferguson on the wing.
However, Serious About Rugby League understands that the Leopards are yet to sign the Wigan youngster though he is training with them which suggests the club is interested.
When it comes to Ferguson the situation is uncertain perhaps explaining why Hanley hasn't been signed yet.
When approached for comment, Leigh Leopards stated that they couldn't yet comment on either situation.