Since the announcement that the Great Britain and Irish Lions would return to action in 2019 and 2024, there has been a lot of talk of whether the concept holds the same value that it once did, with assumptions that the team will be made up entirely of English players.
With the tour a year away, here are some of the player I believe have a genuine shot of making the Lions squad come 2019.
Louie McCarthy-Scarsbrook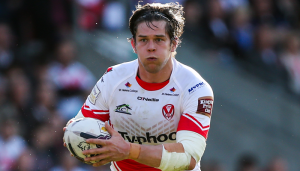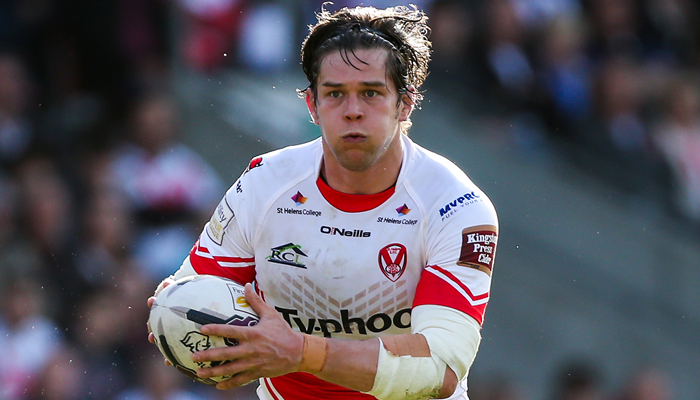 Described by Eddie Hemmings as "as English as they come" earlier this season, I'm sure it's not a shock to most that he was born in London and played internationally for England. However in 2017 McCarthy-Scarsbrook committed himself to playing for the Irish national side, meaning he would be counted as a non-english member of the team.
LMS is one of the in-form forwards of the Super League with his side, St. Helens, making the league leaders shield look like a simple task. At aged 32, he would bring a wealth of experience as well as talent to an already outstanding looking pack.
A point that will always be raised is, he wasn't good enough for English selection and/or he isn't good enough at internationally level. My reply is, he has been on better form under coach Justin Holbrook than he's ever been before. Internationally speaking Ireland were one of the standout teams in the World Cup despite not making it out the group stage, having proved a lot of people wrong with their expectations.
The utility of LMS gives him an edge other some other forwards and I wouldn't be surprised to see his name floating around in 12 months time.
Michael McIlorum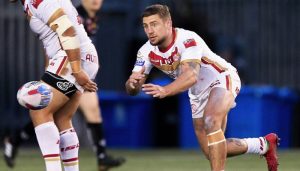 In 2017 McIlorum was left out of the England squad, to many peoples anger, but what is England's lost is once again Ireland's gain with the hooker choosing to jump from White to Green.
McIlorum could yet return to the English side with this years international series against New Zealand but at the time of writing this he is classed as an Irish international and would be a worthy member of the GB and Irish Lions team.
McIlorum has been exceptional for the Catalans Dragons and has helped guide the side to their first ever Challenge Cup success, with an outstanding performance in the final. Wigan fans will tell you 100 times over the value that this man brought to the side and how they wish the club had been able to keep him, just as Catalans fans will tell you the 100 times over the value of having such a player. Which is why I have no problems in putting McIlorum on the same level as James Roby.
I see him as Super League's best defensive hooker, with James Roby taking the mantel of best attacking hooker, so surely with these two in the same squad would do all sorts of damage to oppositions?
Regan Grace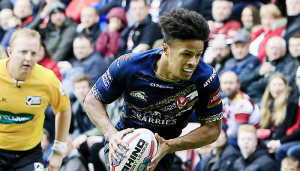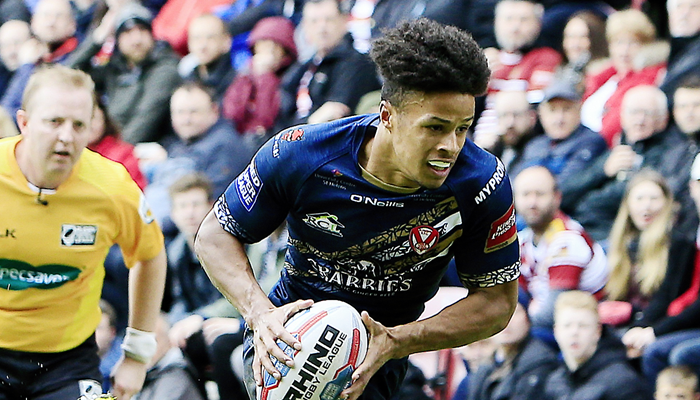 Both of my previous picks have been transferred Englishmen that are now considered in rugby terms as Irish, but I'm sure many of you are ready waiting for a pick that wasn't born in England, so here it is.
Regan Grace has been lighting up the Super League with spectacular finishes and rapid pace, and I have seen fan and journalist alike confused that this young man doesn't make the England set up, well the simple reason is he is Welsh.
Born in Port Talbot he is one of the few Welsh players playing top grade Rugby League, and he is standing out in the process. Another St. Helens player fighting for GB status and if Justin Holbrook's men can continue the form they've built this season then it can't be too much of an ask for the winger to make the side.
Grace is one of the players that will genuinely learn and improve by being involved in a set-up like GB which is the beauty of the concept.
Lewis Tierney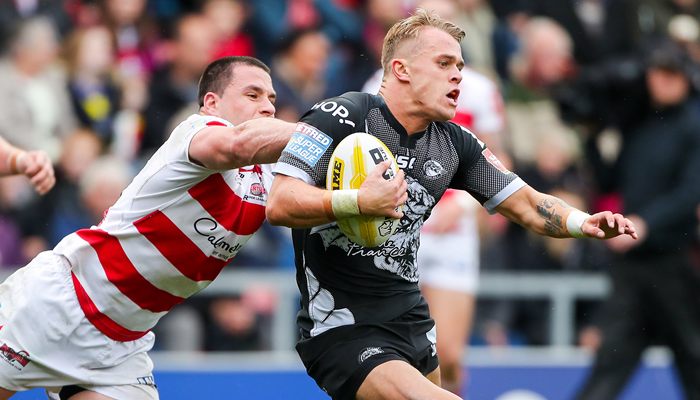 Tierney has well and truly committed himself to the Scottish national side, and has played a vital part in some of the most historic results in Scotland Rugby League's history. He scored a try against New Zealand in 2016 in the magnificent game that led to Scotland's first ever point in Four Nations history whilst playing on the wing. He also scored a try from full-back in the 2017 World Cup game against Samoa, which also ended in a draw, meaning the Scots controversially left the tournament early.
Though aged only 23, Tierney has a wealth of experience at such a young age, having made his debut from his hometown club five years ago.
He has proved on more than one occasion he is capable of performing on the big stage with great performances for Scotland, Amazing turnouts for Wigan in the Grand Final and World Club Challenge, and important plays in both the Million Pound Game and the Challenge Cup final for the Catalans Dragons.
Speed and toughness are the assets that Tierney holds and although it was always going to be hard to live up to the hype created for him, he has certainly held his own in the early stages of his career and would be most deserving of a call up to the Lions squad.
Lachlan Coote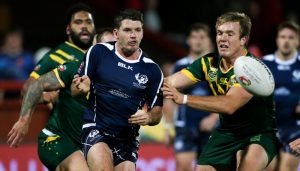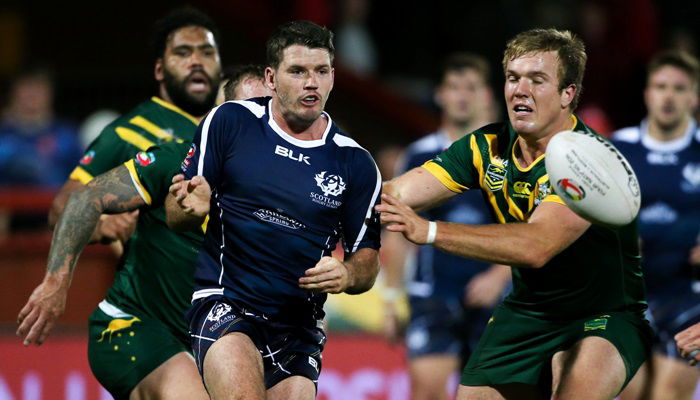 Scotland international Lachlan Coote has had serious injury problems since his move to North Queensland in 2014, which has stemmed his career somewhat, as  he currently finds it hard to find a place in the North Queensland side.
However, what the 28 year old full-back does have is the skill and ability to make it at the top level. He is a premiership winner with the Cowboys and was used as the secondary playmaker in the 2015 championship winning team, only second to the Dally M medal winner and Golden Boot winner, Jonathan Thurston.
Coote has played over 150 games in the top grade in Australia and with interest flying around the Merseyside area, he could yet make numerous appearances in the European top flight.
Scotland really benefitted from his class and experience in the 2016 Four Nations tournament and were unfortunate to not have his services during the 2017 World Cup which ended in a group stage exit.
A class act with security under the high ball one would imagine there will be only Sam Tomkins, Stefan Ratchford and Zak Hardaker standing between the full-back and a GB jersey come 2019.