Injuries are part and parcel of being a rugby league player.
But, sometimes an injury can come along and make your hairs stand on end.
One such problem was shared by Warrington Wolves' hooker Danny Walker who snapped a photo of his smile.
It wasn't the smile that was the problem, it was his front tooth of which half had come off.
Walker looked in a fun mood, with the caption: "How's ya f***in Monday."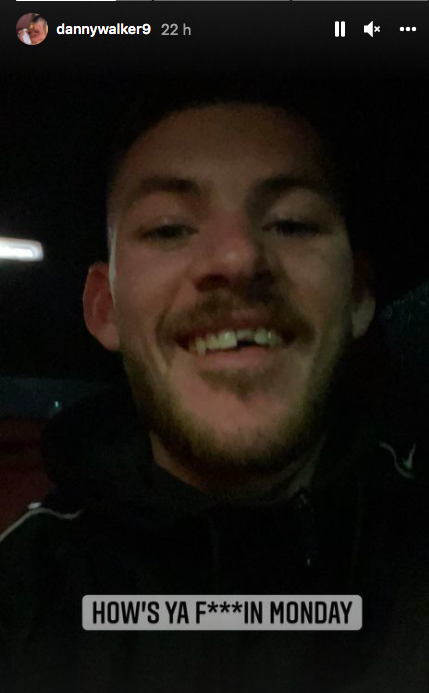 When approached for comment by Serious About Rugby League, Walker revealed that he had snapped his tooth playing against Hull FC a few years ago, but then he had bitten into a cookie and snapped it fully off.
The Warrington hooker will be challenging for the number 9 spot alongside Daryl Clark with new head coach Daryl Powell taking charge ahead of the 2022 Super League season.
Walker himself has just one year left on his Wolves' contract after signing a new one-year deal earlier in the season, but he isn't worried about his future.
"I've had a few clubs show a bit of interest, but it's all just interest and no full offers," Walker revealed to Serious About Rugby League.
"My agent spoke to me and said this team and that team wants to speak to you, but last year I spoke with Warrington and I only ever wanted to stay here.
"I had a few other opportunities but I only ever spoke to Warrington because I'm a Warrington lad and hopefully I can be the number 9 at Warrington in the future."