Gareth Widdop will be leaving the Warrington Wolves at the end of this season after three years at the club.
His next destination has not yet been revealed, but the 33-year-old is expected to link up with Lee Radford at the Castleford Tigers – a club that is heading for a overhaul ahead of the 2023 Super League season.
The likes of James Clare, Jake Trueman, Cheyse Blair, Ryan Hampshire, Sosaia Feki and Derrell Olpherts will all be leaving the Jungle whilst Radford is expected to make a whole host of signings.
Among them are reportedly Wakefield Trinity halfback Jacob Miller as well as Widdop who are set to form a brand new partnership at the West Yorkshire club.
And, Widdop shared an ominous message to Super League rivals on his social media page on Instagram: "Still here, still fighting. Don't let your self worth or happiness be defined by others," with a picture of him looking down on a field late at night.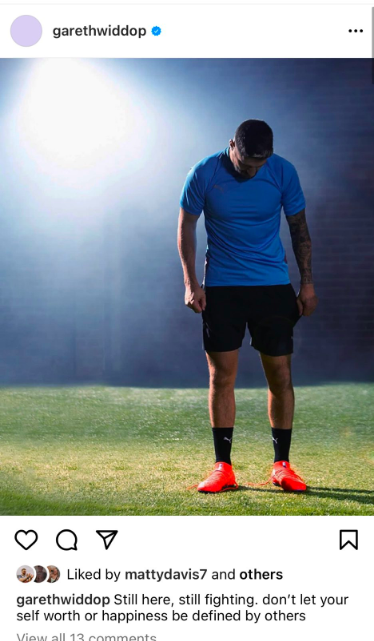 It's a strong message from the England international who has had his share of critics since moving to the UK with Warrington back in 2020.
Widdop had to deal with the Covid-19 pandemic on his own as he left his family behind in Australia and has sporadically visited them since at the end of seasons.
That cannot be easy for anyone let alone someone who has young children on the other side of the world.
Plus, injuries have not helped Widdop in recent years with four shoulder dislocations in just four years clearly revealing a potential weakness in the same shoulder.
Yet, the former St George Illawarra Dragons playmaker has continued to give his all with every fibre of his being to the Warrington side, enduring a difficult year under Daryl Powell as well as needing an extended spell on the sidelines with his injury.
Hopefully, Widdop can enjoy a much more fruitful 2023 if the move to Castleford does come about.